Looking for Peter Frampton outside the UK?
Check out one of our international sites.
Take me there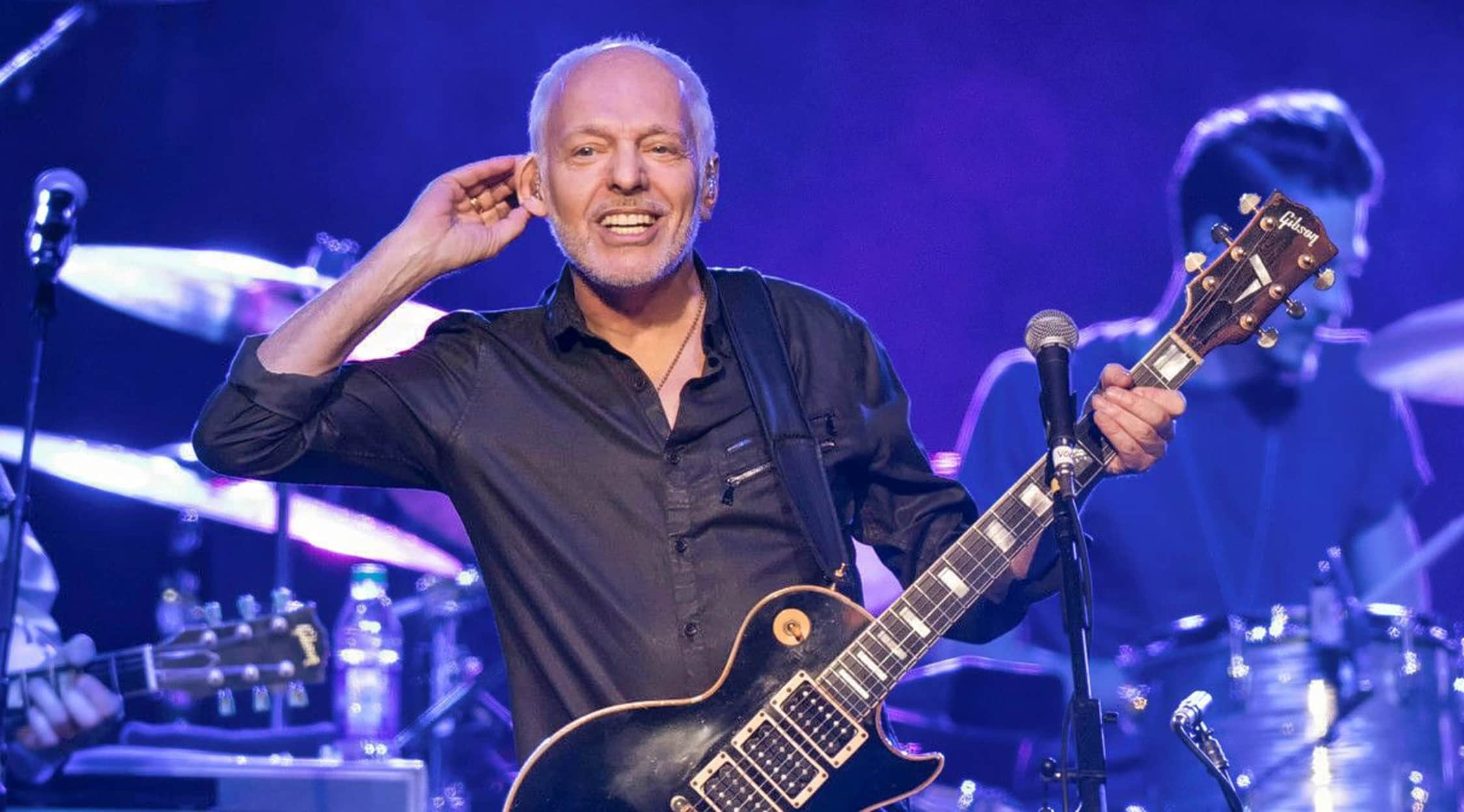 Alamy
Peter Frampton Tickets
An English rock guitarist, songwriter and producer, Peter Frampton is perhaps best known for his double live album of 1976. Entitled Frampton Comes Alive!, this work alone sold more than 8 million copies in North America. Frampton began his professional career in music with the British-based groups Humble Pie and The Herd. The guitarist has also worked with the likes of David Bowie, notably on his Glass Spider Tour. He has also performed with the US rock band, Pearl Jam, among many others.
Peter Frampton's early career
Frampton's first band was formed when he was just 12 years of age. It played on the same bill as the teenage David Bowie. He also collaborated musically with Bill Wyman, of the Rolling Stones, when a teenager. In 1966, Frampton joined The Herd, a band signed to Parlophone. He was just 16 years of age. They supported Jimi Hendrix, and scored a hit soon after with "I Don't Want Our Loving to Die", which peaked at number five in the UK charts.
In 1968, Frampton joined Steve Marriot, who had just left Small Faces, to form Humble Pie. During this period in his career, Frampton also worked as a session musician. He played for the likes of George Harrison, Harry Nilsson and Jerry Lee Lewis, to name but three.
Peter Frampton's solo work
After a number of album releases with Humble Pie, Frampton set himself a new career as a solo artist. In 1972, his debut solo work came out, entitled Wind of Change. Frampton's extensive network of musicians paid off and he was able to secure the services of Billy Preston, the R&B keyboard player and singer, as well as Ringo Starr on drums. His debut was a minor hit and was soon followed up by Frampton's Camel, in 1973. A third album and an extensive tour came about in 1974.
In 1975, the album simply called Frampton was released. It went gold, peaking at number 32 in the US charts, proving he could be successful as a solo performer. The aforementioned Frampton Comes Alive! came out the following January, and went to number one in Canada and the United States. It was also a big hit in the UK, getting into the top 10. Many fans and critics regard it as one of the best live rock albums to have ever been released.
More recently, Frampton won a Grammy Award in the category of Best Pop Instrumental Album for his work, Fingerprints, of 2007. He released new studio albums in 2010, 2014 and 2016. Frampton has become a US citizen and spends most of his time in that country when not touring overseas.
Similar to Peter Frampton
Fans of rock guitar can also find tickets for Joe Walsh and Jack White at StubHub.
Back to Top
Epic events and incredible deals straight to your inbox.