Looking for

One Jewish Boy London

outside the UK?




Check out one of our international sites.

Take me there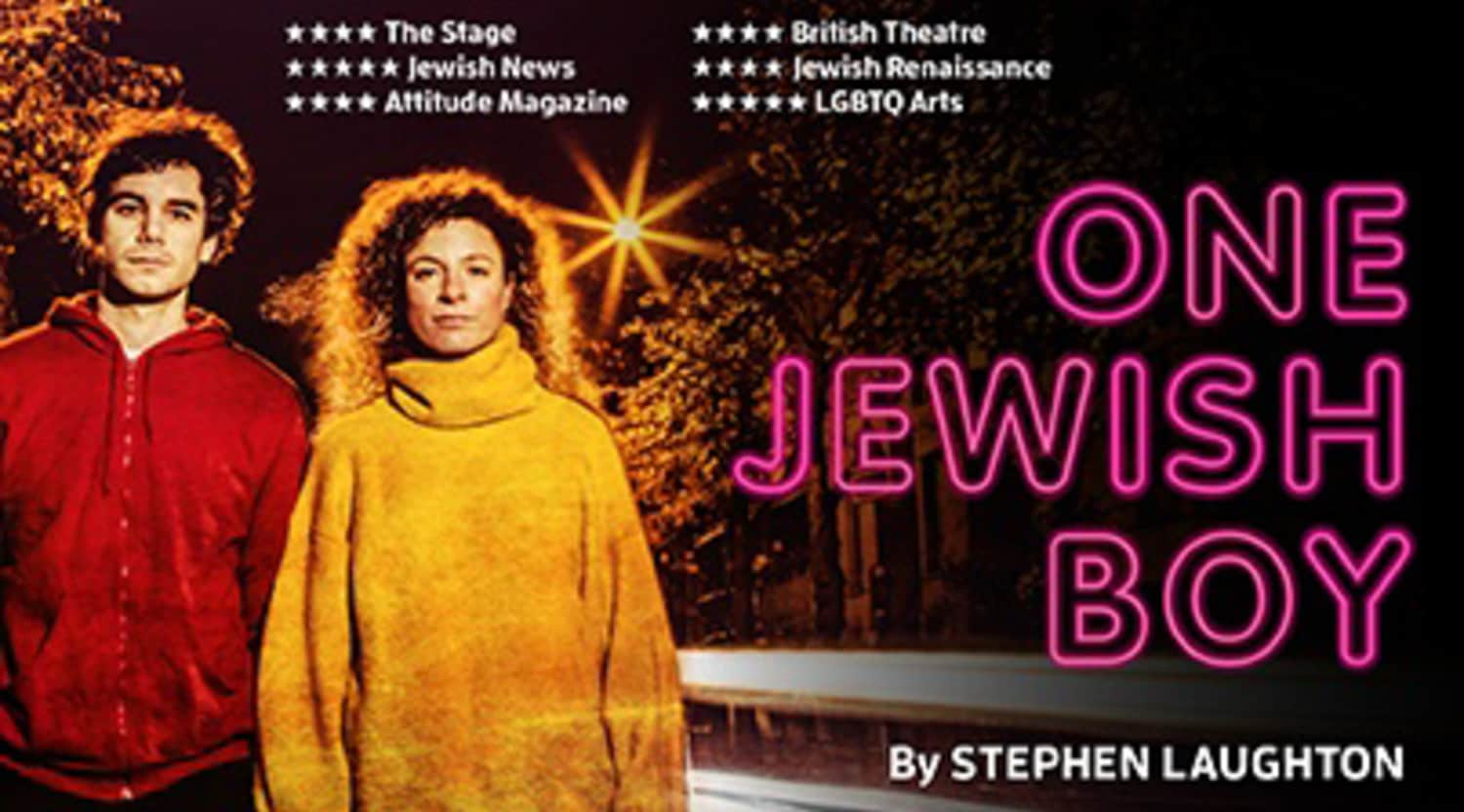 Encore
One Jewish Boy London Tickets
A Question of Fear and Hatred: One Jewish Boy London
One Jewish Boy is a theatre performance that explores key moments over a four-year relationship, told out of chronology, between a Jewish boy from North London and the woman he falls for. Written by award-winning British playwright Stephen Laughton, the play is a bittersweet comedy fuelled by anti-Semitism. The play focuses on words considered filthy, ugly and hateful that are kicked into Jesse - prompting viewers to wonder if the fear of hatred could in fact be worse than hate itself. Get your One Jewish Boy London tickets on StubHub today to experience this controversial smash hit.
London debut and critical reviews
The play debuted at the Old Red Lion Theatre in London in 2018 and later transferred to London's West End in 2020. It sparked controversy for its provocative discussions on anti-Semitism. It follows the story of Jesse, a self-described nice North London Jewish boy and his relationship with Alex, a mixed race woman from Peckham who attacks Jesse for his race and religion. Tickets to One Jewish Boy London explore the impact of an anti-Semitic attack in a relationship. Jesse is a paranoid and frightened character, feeling the power of rising prejudice in every part of his life. The drama plays out inside a clear-walled box, which resembles the couple's flat, as well as on a ledge outside the box, which stands for the outer world and its potential dangers. Viewers are invited to question what Jesse will do at the end of the play and how he will handle his breakdown and fractured sense of self.
Other performances by the playwright
The performance does feature strong language as well as themes that are recommended for a mature audience. Laughton has said his own Jewish identity was an important factor in producing this play. Other works by Stephan Laughton include Marina Abramovic is Staring at Me (2011), Line (2012), 9(Lives) (2015), Run (2016), Screens (2016) and RWD/FWD (2016). The playwright has received numerous notable awards like the 2017 Charity Film Award, New York International Film Festival Best Directorial Debut and the RTS Award. A personal play rather than a political one, tickets to One Jewish Boy London will provide you with a moving and tenderly performed show. The playwright's work has shown at theatres including Arcola Theatre and Trafalgar Studios 2, where you can also buy or sell tickets for One Jewish Boy London on StubHub.
Back to Top
Epic events and incredible deals straight to your inbox.