Looking for Night Ranger outside the UK?
Check out one of our international sites.
Take me there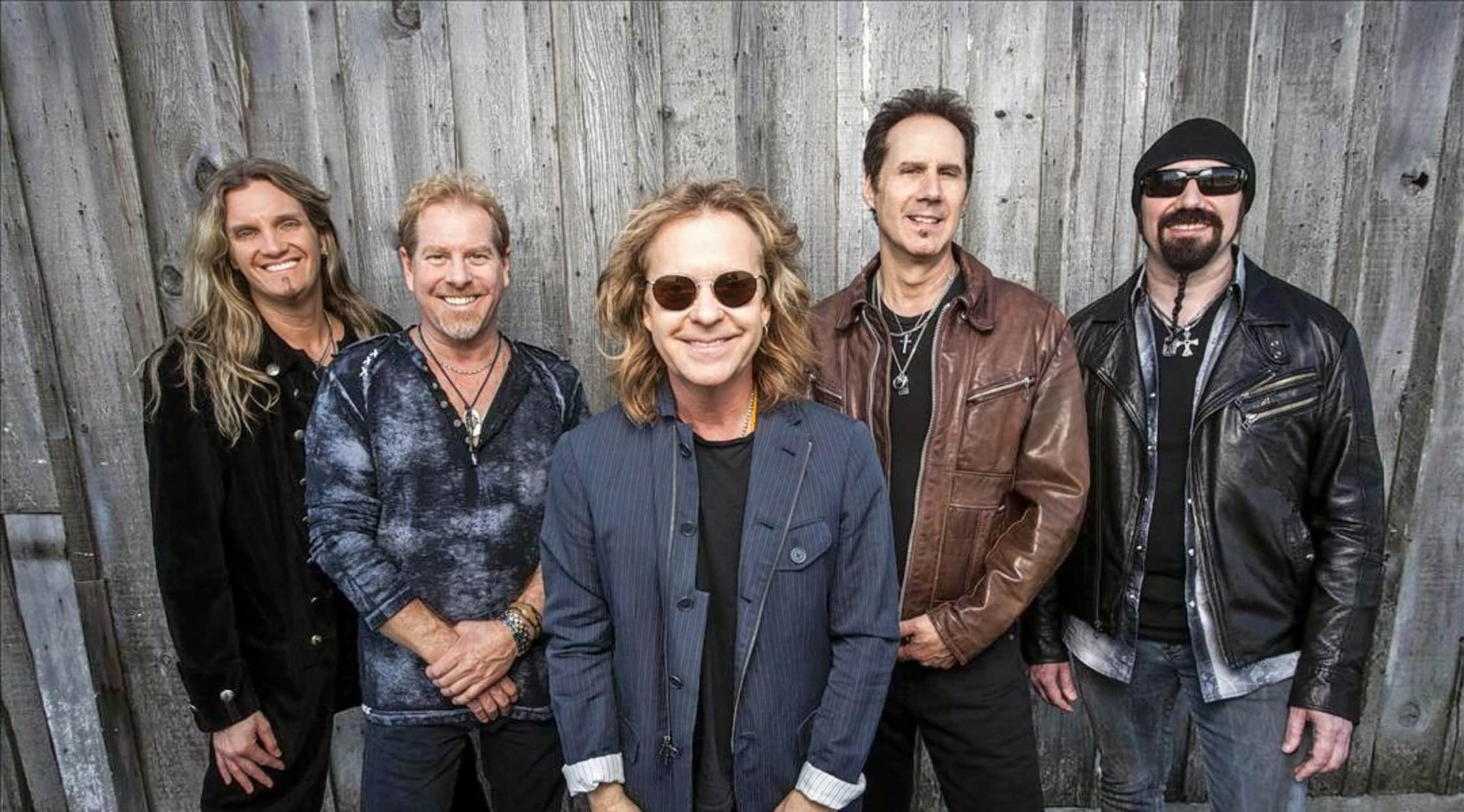 Rovi
Night Ranger Tickets
Night Ranger: Arena Rock Motors On
Night Ranger ruled both the airwaves and the video waves in the 1980s. Taking advantage of the then-new medium of MTV and the public's love of hard-edged arena rock, Night Ranger burst on the scene with hits that were anthems for teenagers. Their popularity has endured, and new generations love to rock out to the group's epic power ballads.
Schedule
The band has been touring non-stop in the U.S., Europe and Japan. Look for their concert to hit London at the O2 Academy Islington in spring 2015, and other international tour dates.
Trivia
Drummer Kelly Keagy wrote Night Ranger's 1984 hit "Sister Christian" for his younger sister who was graduating from high school and growing up too fast for his tastes. He sang "Sister Christy" in the chorus but the rest of the band thought he was saying "Christian" and they liked that better so they kept it.
Band
The band formed in the early 1980s in San Francisco. Originally called Ranger, they changed the name to Night Ranger after a threat of copyright infringement from a country band called The Rangers. Members include bassist Jack Blades, drummer Keagy, guitarist Brad Gillis, keyboardist Alan Fitzgerald and a second guitarist, Jeff Watson. They set out to create rock music that was both hard-edged and melodic, and that sound was emblematic of the decade. In doing so, Night Ranger forged a place in popular culture. Their songs are featured in video games like Rock Band and Guitar Hero, and infamously featured in a climactic scene from Paul Thomas Anderson's 1997 film, Boogie Nights.
Breakthrough
After changing the band name to Night Ranger, they recorded Dawn Patrol on Boardwalk Records and opened for ZZ Top and Ozzy Osbourne. Their first single from that album was "Don't Tell Me You Love Me." Although it only reached No. 40 on the Billboard charts, MTV video airplay helped break them into the mainstream.
Hit Albums
In 1983, Boardwalk Records had folded and Night Ranger solidified their place in rock 'n' roll with their multi-platinum album Midnight Madness on MCA's subsidiary label, Camel. The album's biggest hits were "Sister Christian," "When You Close Your Eyes" and "(You Can Still) Rock In America." Although their image was cleaner than some of their contemporaries, the music videos that accompanied the songs helped them grow their fan base almost overnight. The 1980s saw several more albums from Night Ranger including Seven Wishes and Big Life and by the 1990s, they added live albums to their discography. Though the band struggled with declining popularity and changes in personnel, they released High Road in 2014 in attempt to recapture their earlier sound and appeal to their core fan base.
Show Experience
A little older and a little wiser now, Night Ranger has gone back to what they love and do best -- giving fans the most rockin' good time possible. Those with Night Ranger tickets can enjoy classic hits that audience members love to sing along to, and new favourites. Their music has always pleased both the hard-rocking fans and those who like softer ballad rock songs. Night Ranger songs were written to be experienced live, and the band's positive, dramatic vibes make for a loud, unforgettable night of rock.
Back to Top
Epic events and incredible deals straight to your inbox.