NELSONVILLE MUSIC FESTIVAL
Looking for Nelsonville Music Festival outside the UK?
Check out one of our international sites.
Take me there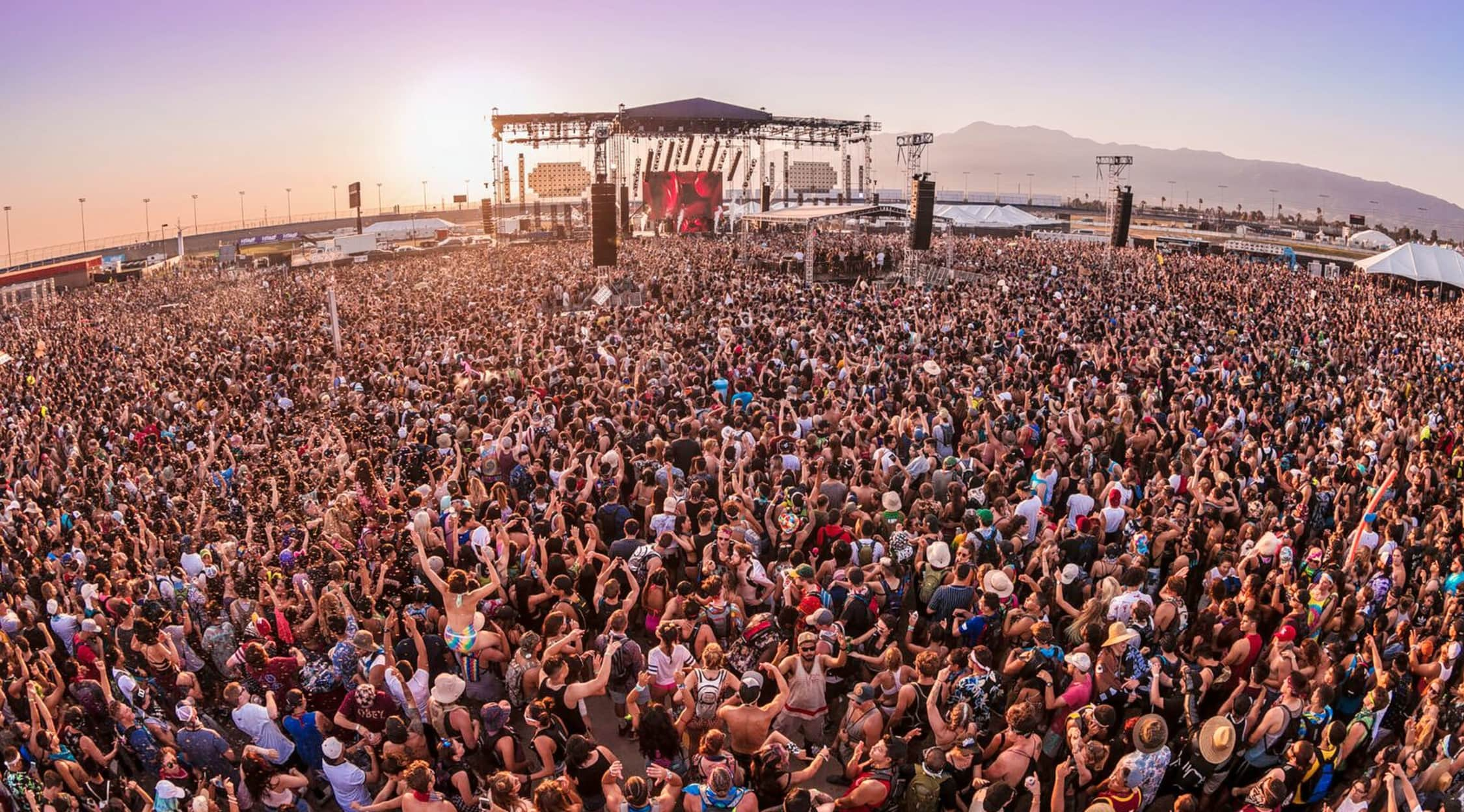 Alive Coverage
Nelsonville Music Festival Tickets
The Nelsonville Music Festival – The 2016 Tour
The Nelsonville Music Festival will once again come to the beautiful rural landscape of Southern Ohio. This year's edition will take place from June 2nd to June 5th at Robbins Crossing in Nelsonville, OH. You can see the likes of Charles Bradley, BadBadNotGood, Courtney Barnett, and more. This festival offers a more personal experience as well as some of the biggest names in the industry. Don't miss out – get your tickets today.
About the Nelsonville Music Festival
The Nelsonville Music Festival has been praised by artists such as John Prine and Andrew Bird, the latter of whom declared it to be a perfect size – a bigger event would not have the same magic. This festival is a recurring favorite of music fans throughout the Midwest and beyond. This annual event takes place in Southeast Ohio among gorgeous, undulating hills. The Nelsonville Music Festival continues to attract music lovers who want their music festival experiences to be a little more intimate and personal. Concert-goers can see live shows across several stages – as well as the state-of-the-art main stage, performances are also held on a quaint porch stage and a small, wireless cabin. Over the span of four days, the Nelsonville Music Festival delivers amazing music in addition to excellent beer and food, local artisan wares, children's activities, and on-site camping.
Headlining this year's festival are Courtney Barnett, Gary Clark, Jr., Gillian Welch, Randy Newman, Nathaniel Rateliff & the Night Sweats, Lake Street Dive, The Tallest Man on Earth, Mac DeMarco, BadBadNotGood, and Charles Bradley & His Extraordinaires.
Courtney Barnett, born November 3rd, 1987, is an Australian singer/songwriter hailing from Melbourne. Her reputation is built around her meandering, yet incisive, lyrics and po-faced delivery. She initially found acclaim with the arrival of I've Got a Friend Called Emily Ferris, her EP debut. Upon releasing her 2013 double EP, titled A Sea Split Peas, she found audiences in North America and the United Kingdom. Her CMJ Music Marathon performance earned sterling reviews from The New York Times and Rolling Stone.
Born February 15th, 1984, Gary Clark, Jr. is an actor and guitarist. He currently operates out of Austin, TX. He has performed alongside many rock 'n' roll icons, and he cites country, hip-hop, soul, jazz, and blues among his inspirations. He is known for his suave vocals and guitar distortion.
Gillian Welch, born October 2nd, 1967, is a singer/songwriter who frequently shares a stage with David Rawlings, with whom she regularly collaborates. The pair's sound is minimal and slightly ominous, and it mixes Americana, bluegrass, and Appalachian music. The New Yorker has described their style as pioneering and reminiscent of the American rural past.
Born November 28th, 1943, Randy Newman is a pianist, singer/songwriter, composer, and arranger celebrated for his unique vocals, caustically humor, and frequently parodic pop material. He is also well-known for his movie scores.
Nathaniel Rateliff is a singer/songwriting hailing from Hermann, MO. He is best-known for his thoughtful, folky songwriting. He has gained significant renown with his soul-inflected, R&B backing band, the Night Sweats.
Lake Street Dive are an outfit that covers a number of genres. They were established in Boston, MA in 2004. The group is comprised of lead vocalist Rachael Price, trumpet player and guitarist Mike Olson (a.k.a. "McDuck"), upright bassist Bridget Kearney, and drummer Mike Calabrese. They first met as students at Boston's New England Conservatory of Music. They took their name from a street in Minneapolis, MN (Olson's hometown) that is filled with a number of dive bars. Lake Street Dive are based in Brooklyn, and they tour throughout Europe and North America.
The Tallest Man on Earth in Kristian Matsson. This singer/songwriter hails from Sweden, and he began working as a solo act in 2006. Earlier, he had provided lead vocals to the indie group Montezumas. Matsson's songs have frequently been compared to those of Bob Dylan.
Born on April 30th, 1990 as Vernor Winfield Macbriare Smith IV and currently named Macbriare Samuel Lanyon DeMarco, Mac DeMarco is a singer/songwriter, producer, and multi-instrumentalist from Canada. He is well-known as a solo act, having issued four studio full-lengths: 2012's Rock and Roll Night Club, 2012's 2, 2014's Salad Days, and 2015's Another One. DeMarco's songs have garnered such creative tags as "jizz jazz," "slacker rock," and "blue wave."
BadBadNotGood are a Torontonian quartet consisting of keyboard player Matthew Tavares, bassist Chester Hansen, saxophonist Leland Whitty, and drummer Alexander Sowinski. They are a jazz group who frequently incorporate elements of hip-hop. They have collaborated with such artists as Ghostface Killah, Frank Ocean, Danny Brown, Earl Sweatshirt, and Tyler, the Creator.
Charles Bradley was born on November 5th, 1948. His vocal style incorporates R&B, soul, and funk, and he is currently on the roster of Daptone Records, a division of Dunham Records. Bradley's recordings and live performances, like those of all the Daptone artists, take a revivalist style and celebrate the sounds of soul and funk from the '60s and '70s. Bradley's singing has been compared to Otis Redding's.
Rounding out the lineup are such hidden gems and rising stars as Twin Peaks, Son Little, Michael Hurley, Marco Benevento, Mojoflo, Daniel Bachman, Angel Olsen, All Them Witches, and many, many more!
Previous Hits
Previous editions of the Nelsonville Music Festival have included such legendary names as Mavis Staples, Trampled by Turtles, Brandi Carlisle, St. Vincent, Merle Haggard, the Flaming Lips, Shakey Graves, Lucius, Kurt Vile & the Violators, the Head and the Heart, Dinosaur Jr., the Avett Brothers, Calexico, Sharon van Etten, Gogol Bordello, John Prine, Cat Power, Wilco, and more!
Trivia
Headliner Randy Newman has music in his blood - three of his uncles were renowned score composers in Hollywood: Emil Newman, Lionel Newman, and Alfred Newman.
The Nelsonville Music Festival Concert Experience
The Nelsonville Music Festival is a smaller festival, but its size affords a more personal experience. Attending the music festival will forever change the way you see this entertainment format, and you won't soon forget your time there. Whether you're aching for the soulful strains of Charles Bradley or are looking forward to Courtney Barnett's witty and charmingly deadpan delivery, the Nelsonville Music Festival offers a musical experience that is as thrilling as it is personable. Don't miss out on one of the best music festivals in the Midwestern calendar.
Back to Top
Epic events and incredible deals straight to your inbox.