Looking for Murder By Death outside the UK?
Check out one of our international sites.
Take me there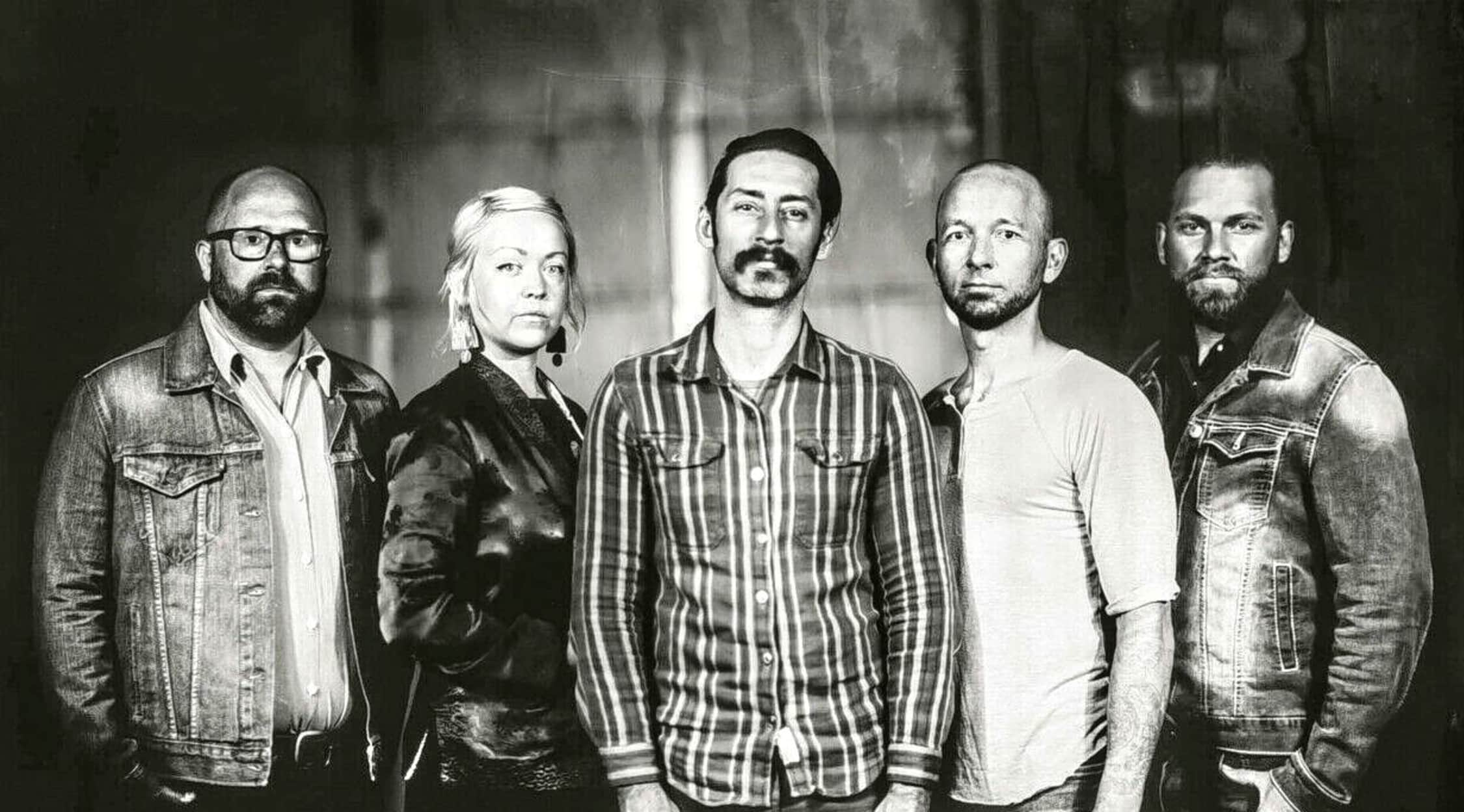 Rovi
Murder By Death Tickets
Murder By Death Concert Schedule
When you hear of a band named "Murder by Death", you might immediately jump to the conclusion that they are a heavy metal or metalcore act. However, this couldn't be further from the truth. Murder by Death is one of the most popular bands on the indie rock scene, and their blend of folk, country, and rock is utterly refreshing and captivating. Hailing from Bloomington, Indiana, Murder by Death has spent the better part of the last decade rising through the ranks of the indie rock scene, and it's safe to say that they are now one of the most beloved acts around! It doesn't matter where they perform, Murder by Death never fails to put on an incredible live show, and thanks to StubHub you could snag a spot in the audience at one their upcoming concerts!
Murder by Death is gearing up for another one of their knockout tours, which means that they might be stopping at a venue near you! Beginning in January 2015, this beloved indie rock outfit will be performing in cities like Seattle, San Francisco, Santa Ana, Los Angeles, Santa Cruz, Phoenix, Albuquerque, Dallas, Millvale, Cleveland, Boston, New York, Brooklyn, Philadelphia, Washington DC, Hamden, Raleigh, Tampa, Orlando, Atlanta, Nashville, Bloomington, Chicago, and Saint Paul. With so many shows on the horizon, it shouldn't come as a surprise that Murder by Death is one of the most talked about touring groups in the indie rock scene! Don't be caught without your tickets to one of their highly anticipated shows and head to StubHub as soon as possible!
Murder By Death Background
Murder by Death first formed in 2000, and its current lineup consists of Adam Turla, Sarah Balliet, Matt Armstrong, David Fountain, and Dagan Thogerson. After forming, the band quickly got to work creating their debut EP, Little Joe Gould, which they released in 2001. Although the band originally went by the name "Little Joe Gould", they quickly changed their name to Murder by Death, which they have been known as ever since. After the release of their first EP, the band hit the road to bring their music to audiences around the country, and their cool on-stage vibe and energetic performances started to make a wave throughout the indie scene, and soon Murder by Death had consolidated a sizable and loyal fan base. In the first few years of their existence, Murder by Death toured heavily, sharing the bill with bands like The Weakerthans, Lucero, Rasputina, and William Elliot Whitmore. They continued to rise to the forefront of the indie rock scene, collaborating with the likes of Gerard Way from My Chemical Romance and Matt Davis.
Murder by Death even established their own record label, Tent Show Records, which is an imprint of East West Records. They have maintained strong creative control over their music and their sound, which is why so many indie rock lovers flock to their shows time and time again. Murder by Death's sound is so unique and alluring that you can't help but fall in love with this cool rock outfit when they perform a live show for you. So when Murder by Death makes their way to a concert venue near you in the upcoming months, make sure that you are in the audience to experience the fun and the excitement by checking out StubHub as soon as possible! Thanks to StubHub, you could have your Murder by Death tickets in just a few short minutes!
Greatest Hits
Murder by Death has released six studio albums: Like The Exorcist, But More Breakdancing (2002), Who Will Survive, and What Will Be Left of Them (2003), In Bocca al Lupo (2006), Red of Tooth and Claw (2008), Good Morning, Magpie (2010), and Bitter Drink, Bitter Moon (2012). This indie act's next album, Big Dark Love, is expected to drop in 2015, which means that you will surely hear some of the band's hot new tunes during their upcoming tour. Some of Murder by Death's best songs include "Comin' Home", "Lost River", "I Came Around", "Foxglove", "Brother", "Those Who Stayed", "Rumbrave", and "Ghost Fields".
When Murder by Death makes their way to a stage near you in the upcoming months, make sure that you are in the audience by grabbing your tickets on StubHub today!
Trivia
Murder by Death started a Kickstarter in 2014 to raise funds for their seventh album, Big Dark Love. They asked for $100,000, and ultimately raised over $180,000 for the project.
The Experience
Indie rock fans are already clamoring for tickets to see Murder by Death in concert. With their blend of folk, rock, and country, this beloved band continues to garner new fans every day. Don't miss out on this opportunity to see Murder by Death rock out in concert – head to StubHub right away to secure your tickets before they're gone!
Back to Top
Epic events and incredible deals straight to your inbox.