Looking for MisterWives outside the UK?
Check out one of our international sites.
Take me there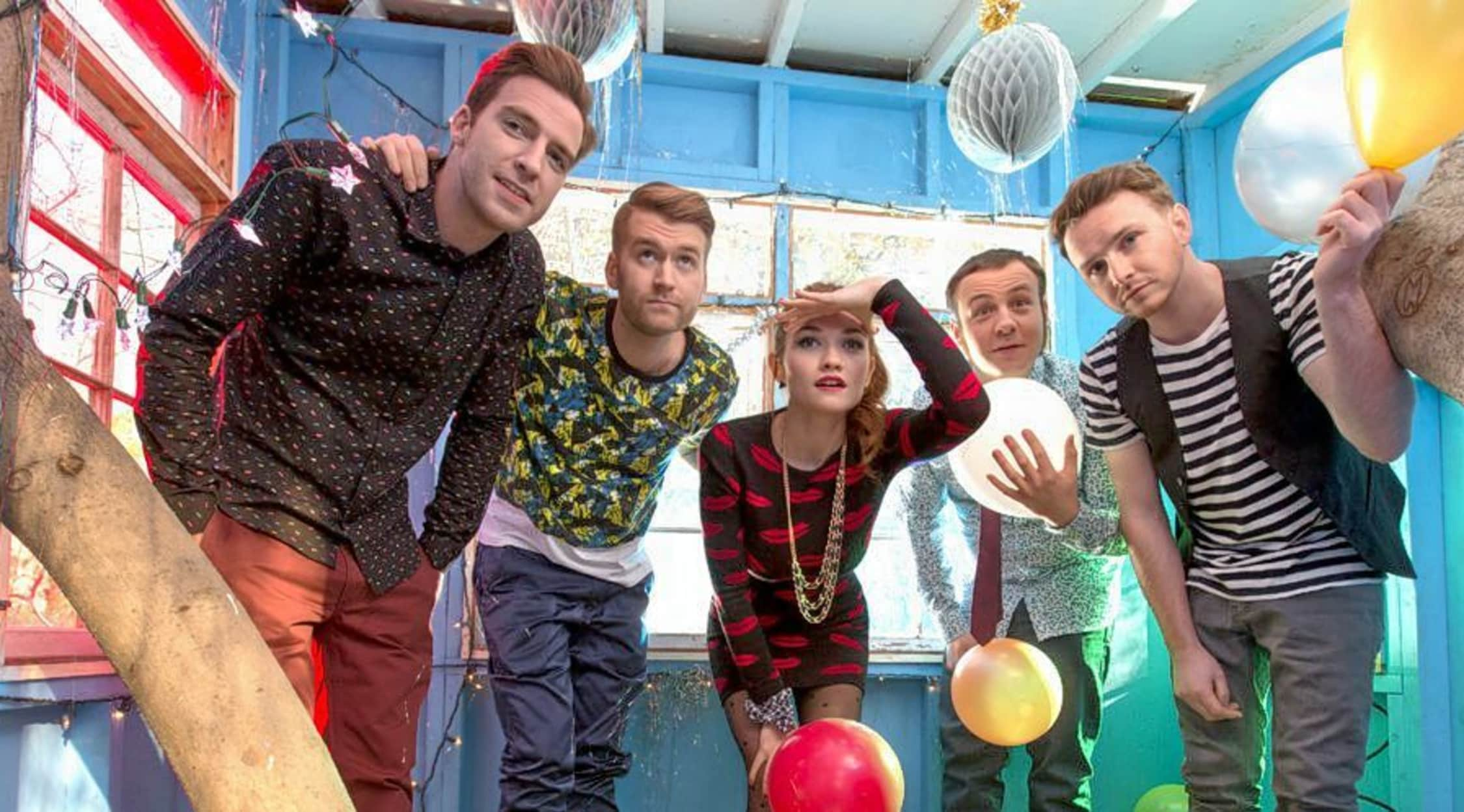 Rovi
MisterWives Tickets
"
MisterWives Tickets
An infectious indie pop band with a positive, larger-than-life sound, MisterWives has infused the independent music scene with a new and very refreshing sense of energy.
Schedule
The members of MisterWives enjoy performing live and, as such, they spend a lot of time on the road. Following a performance at Whelan's in Dublin, they will move on to London's O2 Islington 2 Academy.
Trivia
The members of MisterWives find inspiration in unique places, as evidenced by vocalist Mandy Lee's early approach to writing music. She has admitted to penning several MisterWives hits while hanging out in a tree house that fellow band member Etienne Bowler built in his parents' backyard.
The name MisterWives is derived from the term sister wives, which is typically used to describe a polygamist family with multiple females sharing one husband. MisterWives consists of four guys and one very strong gal, although, instead of marrying one another, they have decided to focus on their shared love of music.
Band
An indie pop band based out of New York City, MisterWives is made up of singer and keyboardist Mandy Lee, drummer Etienne Bowler, bassist William Hehir, guitarist Marc Campbell, and Dr. Blum, who plays the glockenspiel, accordion and trumpet. The band's strong beats and larger-than-life instrumentals are intriguing, but the factor that distinguishes it from the competition is easily Mandy Lee's memorable voice. The band's production is of stellar quality, making it hard for those with MisterWives tickets to believe that they are listening to a young and relatively inexperienced group of musicians.
Breakthrough
MisterWives began, interestingly enough, as an 80s cover band for lead singer Mandy Lee's birthday party. Eager to celebrate her big day with style, she joined up with William Hehir and Etienne Bowler, who, at the time, worked at nearby restaurants in Manhattan. After realizing the amazing music they were capable of producing together, the group quickly began to score performance opportunities at several significant venues in New York City. Soon after, MisterWives released the debut EP Reflections, which snagged the top spot on Billboard's emerging artists chart. This was followed by an appearance on Jimmy Kimmel Live - a landmark moment many longtime fans deem the true breakthrough for this very promising indie band.
Hit Albums
Following a very successful year of performing throughout New York City, MisterWives released debut EP Reflections with the help of Photo Finish Records, a subsidiary of the better known Island Def Jam Music Group. This early release garnered a great deal of attention on an international level, opening up several touring opportunities throughout North America and Europe. Soon after, MisterWives released Our Own House, its first LP. All twelve tracks included on Our Own House are strong, with featured styles ranging from soft soul to a hard-hitting combination of pop and rock.
Show Experience
From early showings in small New York City haunts to more recent appearances in Europe, MisterWives has impressed fans from all around the world with its very enthusiastic performance style. Compared to other pop bands, MisterWives performances are rather low-key, with crazy lighting and intricate sets kept to a minimum. Instead, audiences get to witness the spunky Mandy Lee jamming out with a tambourine.

"
Back to Top
Epic events and incredible deals straight to your inbox.