Looking for Michael Blackson outside the UK?
Check out one of our international sites.
Take me there
Venues for Michael Blackson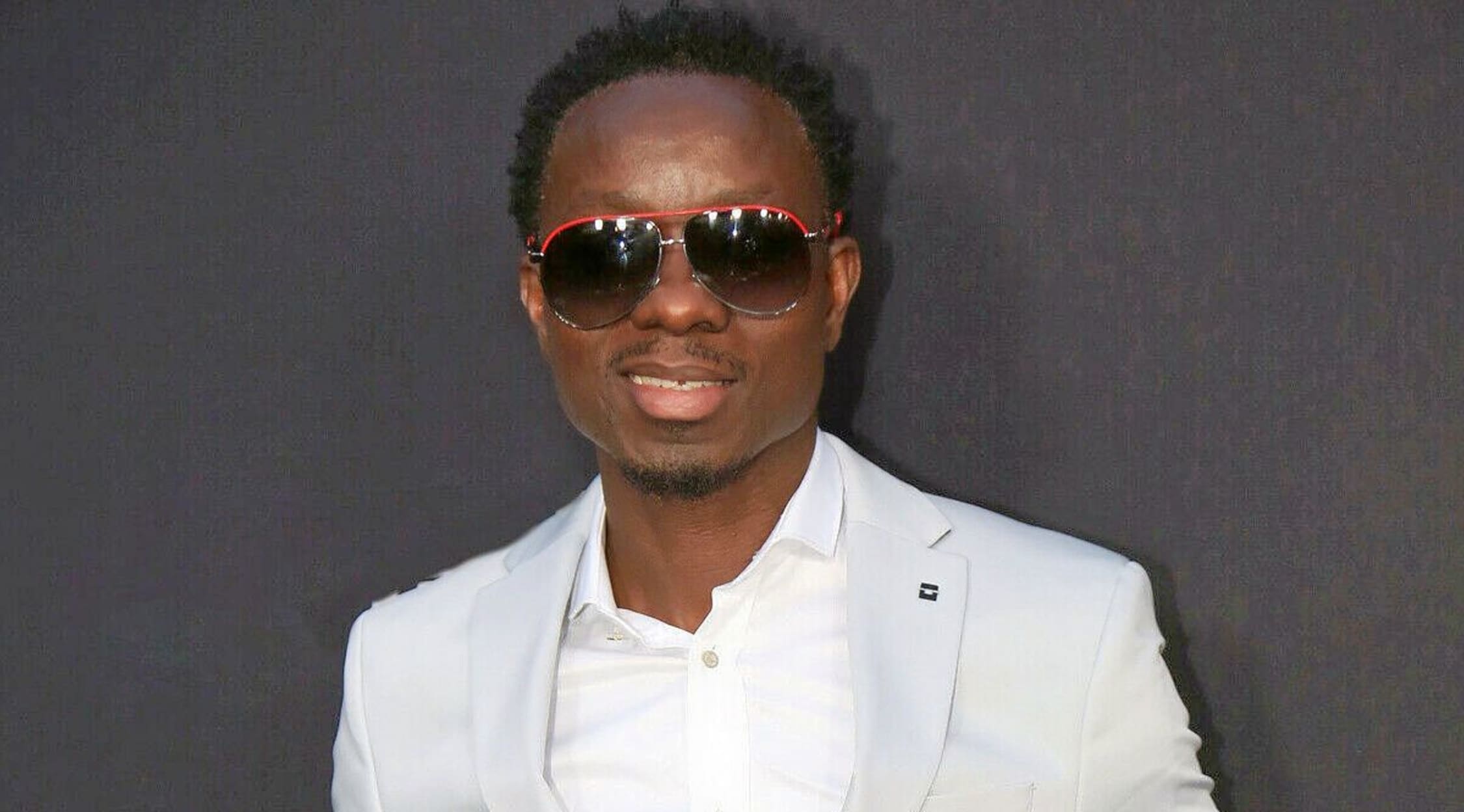 Zuma
Michael Blackson Tickets
Michael Blackson Tickets
Michael Blackson is a stand-up comedian and actor. He was born in Ghana and is known for talking about his African roots in his stand-up routine. The comedian made an appearance on Martin Lawrence Presents 1st Amendment Stand-Up, which garnered 3 million views on YouTube. Blackson's influences are Bernie Mac, Eddie Murphy and Chris Rock. He has been making audiences laugh all over the country for more than a decade.
The African King of Comedy
Michael Blackson wanted to set himself apart from other comedians. He started talking about growing up in Africa in his routine as well as talking about his father. The comedian talked about his experiences while using his father's African accent. The crowd laughed at everything Blackson said using the accent. He decided to go full throttle and don himself "The African King of Comedy." Blackson started using his own accent and wearing dashikis while doing stand-up.
Where can I buy Michael Blackson tickets?
You can buy your Michael Blackson tickets from StubHub. StubHub is the world's largest ticket marketplace that provides a secure platform to purchase tickets, and backed by the FanProtect guarantee, you can be sure your purchase is protected and secure.
Where is Michael Blackson performing?
The comedian has tour dates scheduled from December of 2019 until January of 2020. Blackson is bringing his act across the US. He is making stops in San Jose, Calif., at the Improv and at the Arie Crown Theater in Chicago, Ill. Blackson will also be doing a show alongside Gary Owen in Grand Prairie, Texas, at the Theatre of Grand Prairie.
What can I expect from a live Michael Blackson stand-up show?
Michael Blackson brings a one-of-a-kind comedy routine with his African act. He enjoys asking the audience members questions to keep the performances interactive. Audience members love being part of the hilarious comedian's show. The comedian also enjoys shocking the audience. Lately, he is showing up on stage wearing a dashiki with a Michael Jackson-type outfit underneath it. Blackson wants his fans to get to know him for something other than just his African background.
How long is a Michael Blackson performance?
Michael Blackson performs at a variety of venues. When he performs at comedy clubs like the Improv, a show consists of a host, a featured performer and a headliner. A typical show lasts around 90 minutes.
What are some of Michael Blackson's career highlights?
Michael Blackson first participated in the 1993 Schlitz Malt Liquor Comedy Tour, which led to his performing at the 1996 Urban Comedy Festival. The comedian went on to compete in the Laffapolooza Comedy Festival in Atlanta. He made his movie debut in Ice Cube's Next Friday. Blackson appeared on the 30 Rock TV show alongside Tracey Morgan, Alec Baldwin and Tina Fey. He also starred in a commercial for the Dave Chappelle Show.
What artists are similar to Michael Blackson?
Michael Blackson has been doing comedy since the '90s and is considered a veteran in the comedy world. He is personal and has a friendly vibe. Fans of Michael Blackson can find similar entertainment from comedians from whom Blackson has often worked with. These comedians include Martin Lawrence, Kevin Hart, Gary Owen, DeRay, Sommore and Lil Duval.
What should you expect from Michael Blackson in the future?
Michael Blackson is well-known for being the "The African King of Comedy," but he does not want to be typecast. Over the years, he has released sketch comedy CDs, such as Welcome to America and Modasucka. He grew up as a teenager in Philadelphia and has a Philly accent. The comedian plans to get involved in more TV shows and movies, but you will always find him doing stand-up. Doing comedy is who Michael Blackson really is, and he finds it hard to stop working on his craft.
Back to Top
Epic events and incredible deals straight to your inbox.