Looking for Margaret Cho outside the UK?
Check out one of our international sites.
Take me there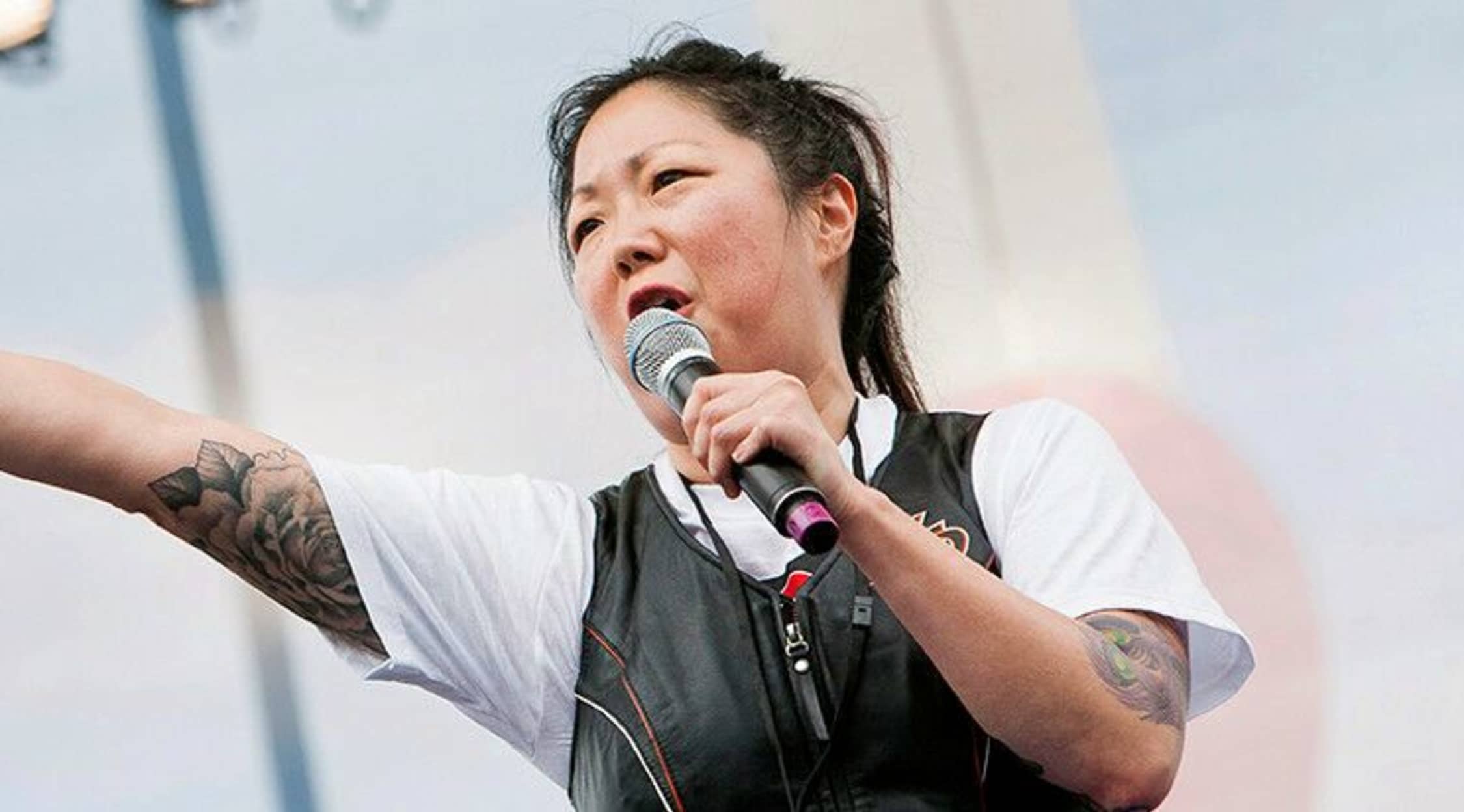 Alamy
Margaret Cho Tickets
Best known for her work as a stand-up comedian, Margaret Cho is also a fashion designer, actress and singer. She has performed all over North America and Europe, as well as starring in several movies, such as Face/Off, in which she appeared alongside John Travolta. Cho is associated with a style of comedy that is centred on social and political observations. Many of her routines focus on issues surrounding racial discrimination and sexuality. Cho is well known for her work raising the profile of issues in the LGBT community, and for being a public figure in the American-Asian community.
Margaret Cho's early career
Born in 1968, Cho grew up in a Korean family in San Francisco. Her father was a writer who specialised in coining jokes for a newspaper column. Cho got involved with improvisational comedy while still at school, after she enrolled in a course at the San Francisco School of Arts as a teenager. Around this time, the comedian began performing short routines at the club that was next door to her parents' bookshop. By the early 1990s, Cho was taking to stages all over the area and was a regular comedy performer at college campuses. She soon won a small part in the TV series, The Golden Palace, which led the way to further exposure. In 1994, Cho won the Best Female Comedian prize at the American Comedy Awards, marking her out for future success.
Margaret Cho's breakthrough
In the mid-1990s, Cho won her own comedy vehicle TV show. It was called All-American Girl. Although the series brought Cho to a much wider audience in the United States for the first time, the show was not critically well received in all quarters and it was ultimately cancelled. Despite this setback in her career, Cho went on to write about her life and struggles in a book named I'm the One That I Want. This was adapted into a hugely successful one-woman show, which was given the Performance of the Year award by New York magazine, among other plaudits. In 2000, the show was turned into a film of the same name.
Further tours and shows were written and performed by Cho following the success of I'm the One That I Want. These included Notorious C.H.O. of 2002 and Revolution of 2004. Various one-off performances and guest appearances followed before Cho embarked on another major tour, with Mother, in 2013. Around this time, the comedian also started to appear in weekly podcasts with Jim Short, called Monsters of Talk. Cho continues to write and perform her celebrated style of comedy.
Similar to Margaret Cho
Search at StubHub for comedy performances by acts such as Sue Perkins or Ellen Degeneres.
Back to Top
Epic events and incredible deals straight to your inbox.