Looking for Lyle Lovett outside the UK?
Check out one of our international sites.
Take me there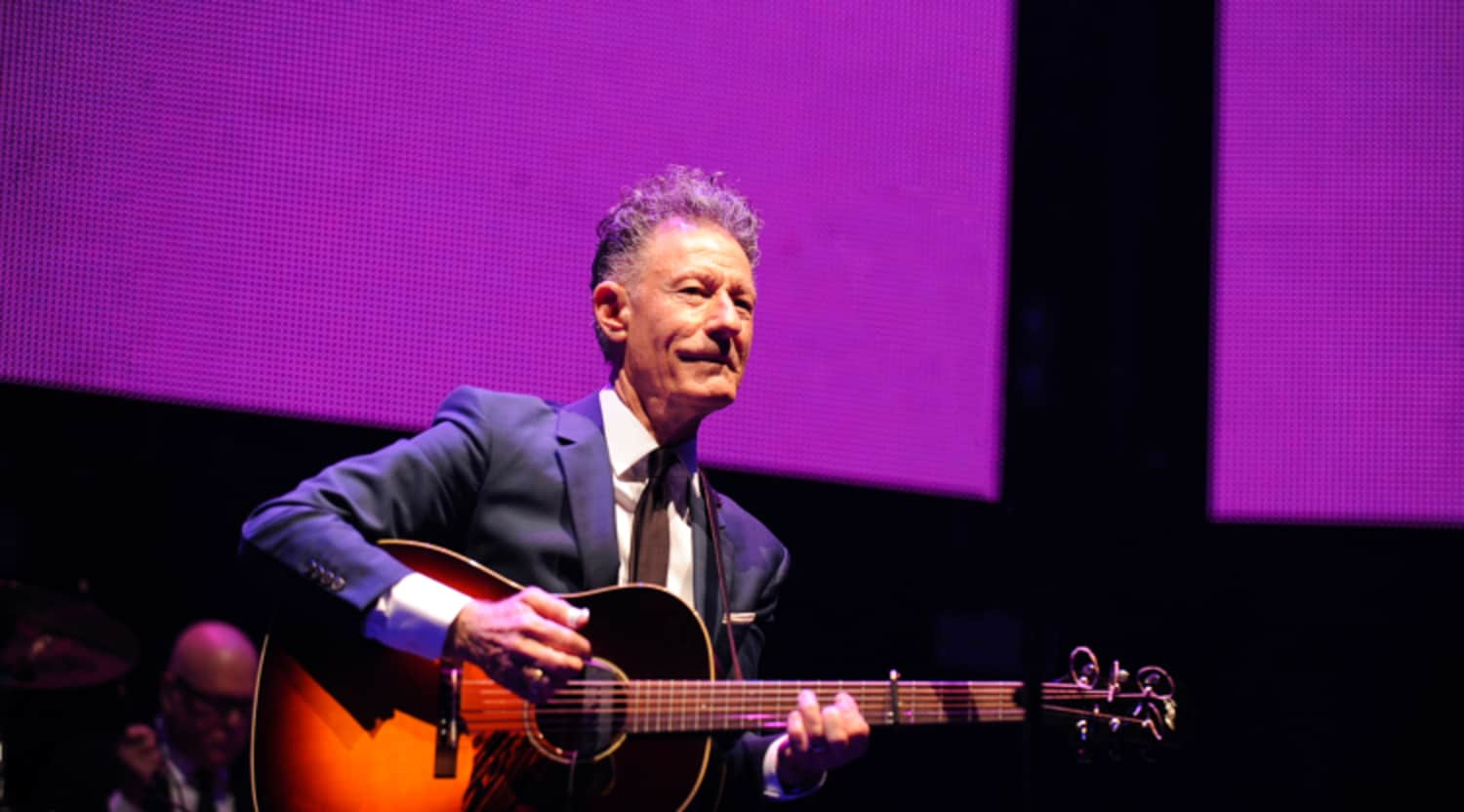 Zuma Press
Lyle Lovett Tickets
Lyle Lovett tickets
Lyle Lovett is the man behind such hits as "Cowboy Man", which broke through Top 10 on Billboard's Country Songs chart. While some may consider the four-time Grammy winner as a country singer-songwriter, Lovett is known for constantly pushing the boundaries of music. His songs incorporate elements of jazz, rock and the good old pop to dish out a genre-agnostic style that's truly his own.

Buy your Lyle Lovett tickets at StubHub to hear this seasoned performer sing about Southern food, life, women and everything in between.

Lyle Lovett's history
Unlike fellow stalwart of the genre John Prine, who fell into music by chance, Lyle Lovett was always flirting with it throughout his college days in Texas. However, he began a career in music in full earnest only in the '80s, when he started performing regularly at Texan clubs. His first breakthrough came when he was asked by Nanci Griffith to sing on her album Once In A Very Blue Moon.

Consequently, Guy Clark discovered Lovett and put him in touch with MCA Records. Lovett released his debut album on MCA in 1986, which received much love from fans and critics alike. Five of the album's songs broke through Billboard's Country Top 40 charts, firmly establishing Lovett as a force to reckon with.

Lyle Lovett's biggest hits
Lovett's biggest commercial success came in 1989 with Lyle Lovett and His Large Band. The album peaked at No. 62 on Billboard and was certified gold. It even got Lovett a Grammy for Best Country Male Vocal. Lovett continued to deliver hits, including his fourth studio album, Joshua Judges Ruth, which reached No. 57 on Billboard. His fourth studio effort was certified gold too, and while his eclectic style might not have found favour with country music fans, it was definitely loved by his alternate-pop loving audience.

Other notable works by Lyle Lovett include The Road to Ensenada, which peaked at No. 4 on Billboard's Country Charts and won a Grammy for Best Country Album; and Step Inside This House, which broke through Billboard Top 100.

Some of his most popular numbers, in addition to "Cowboy Man", include "Give Back My Heart", "She's No Lady" and "I Married Her Because She Looks Like You".

Lyle Lovett in popular media
In addition to being a veteran performer, Lovett is also a seasoned actor who has acted in such shows as The Bridge, Mad About You, and Castle. He has also acted in and composed for Much Ado About Nothing -- an iconic play written by Shakespeare.

Similar to Lyle Lovett
Fans of Lyle Lovett might also be interested in Asleep At The Wheel and Randy Newman.

Back to Top
Epic events and incredible deals straight to your inbox.