Looking for Lucy Porter outside the UK?
Check out one of our international sites.
Take me there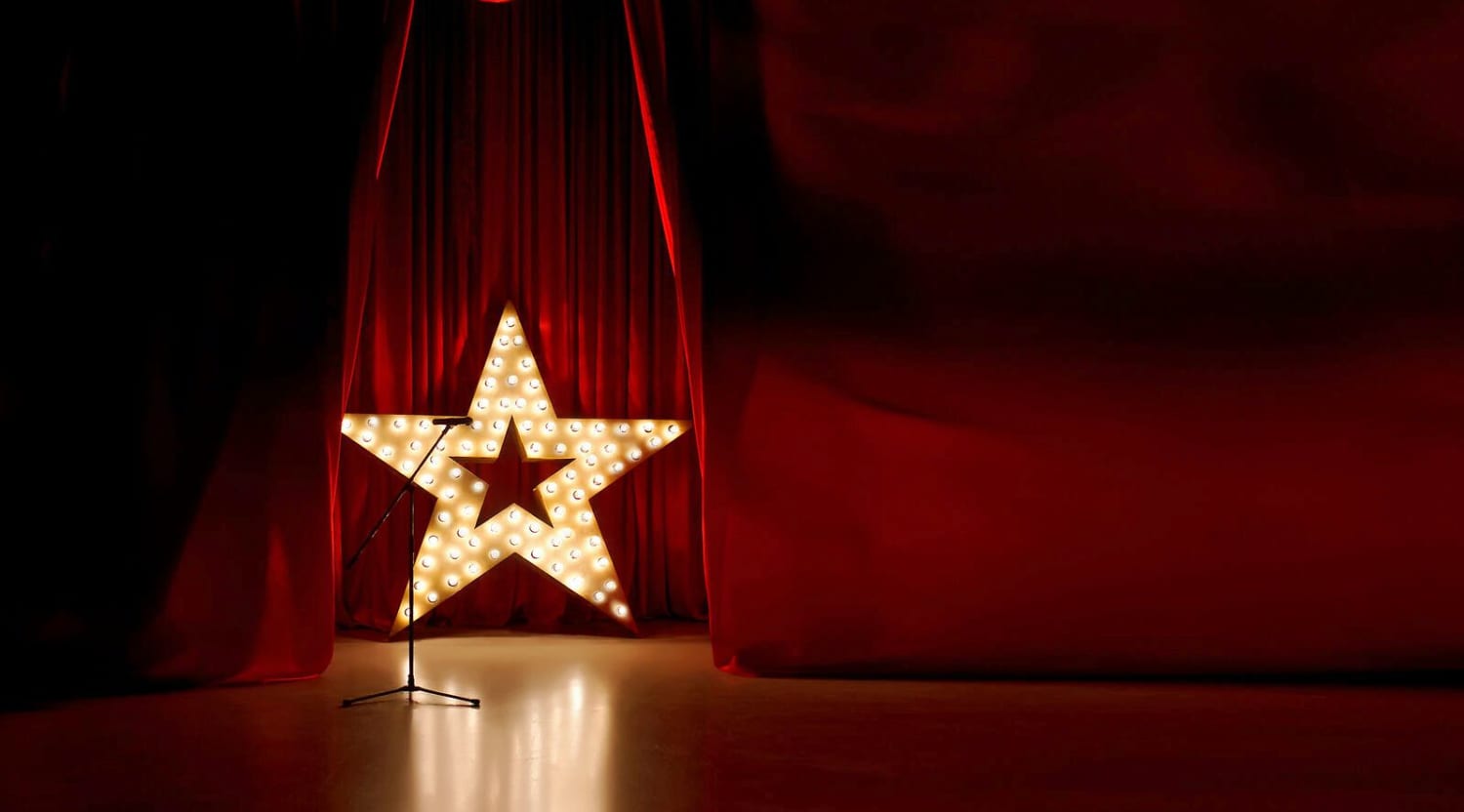 Adobe Stock
Lucy Porter Tickets
Lucy Porter - Edinburgh Fringe Festival favourite
An Edinburgh Fringe Festival favourite and BBC panel show regular, Lucy Porter is one of the UK's most popular and hardest working female comedians. Catch her in action by purchasing your Lucy Porter tickets on StubHub.
A BBC panel show regular
Born in Croydon, South London in 1973, Lucy Porter studied English Literature at Manchester University and after graduating landed a journalism job at The Big Issue in the North. She first began performing as a comedian while working as a Granada Television researcher and soon became a regular on the stand-up circuit and at the Edinburgh Fringe Festival, where in 2005 she appeared alongside Christian Slater in a production of "One Flew Over the Cuckoo's Nest". Porter later showed up on TV news satire "Broken News", became a panel show regular and appeared on "Have I Got News for You", "Mock the Week" and "Never Mind the Buzzcocks" and presented a weekly show on the Playstation Network. Porter has also written scripts for "Anthea Turner: Perfect Housewife" and "Parsons and Naylor's Pull-Out Sections", and in 2014 penned her first stage play, "The Fair Intellectual Club", which was later adapted into a BBC Radio 4 series. You can both buy and sell Lucy Porter tickets on StubHub.
Relatable tales from hilarious everywoman
With her affable stage presence and tales of ordinary life, Lucy Porter has built a career on being an everywoman comedian. In fact, she freely admits she's entirely averse to conflict and controversy, and that her own shows are very much a safe space largely free from the political and button-pushing content favoured by many of her peers. Porter might not be interested in breaking boundaries, but having broken through to the mainstream in the mid-'00s, she sure knows how to put on a concise, relatable and consistently hilarious one-hour show. Her marriage to fellow comedian Justin Edwards and their two kids and her journey into middle age have formed the basis of many of her tours, including 2009's "The Bare Necessities", 2010's "Fool's Gold" and 2013's "People Person" as well as Fringe shows "Northern Soul" and "Pass It On". But Porter isn't afraid to address other subjects either, with social media trolls and her love of presenting corporate awards ceremonies just a few she's incorporated into her endearing and welcoming sets over the years. Look out for the range of Lucy Porter tickets on StubHub. You can also buy tickets to see similar comediennes such as Jo Brand and Sarah Millican.
Back to Top
Epic events and incredible deals straight to your inbox.