Looking for Low Cut Connie outside the UK?
Check out one of our international sites.
Take me there
Low Cut Connie tour venues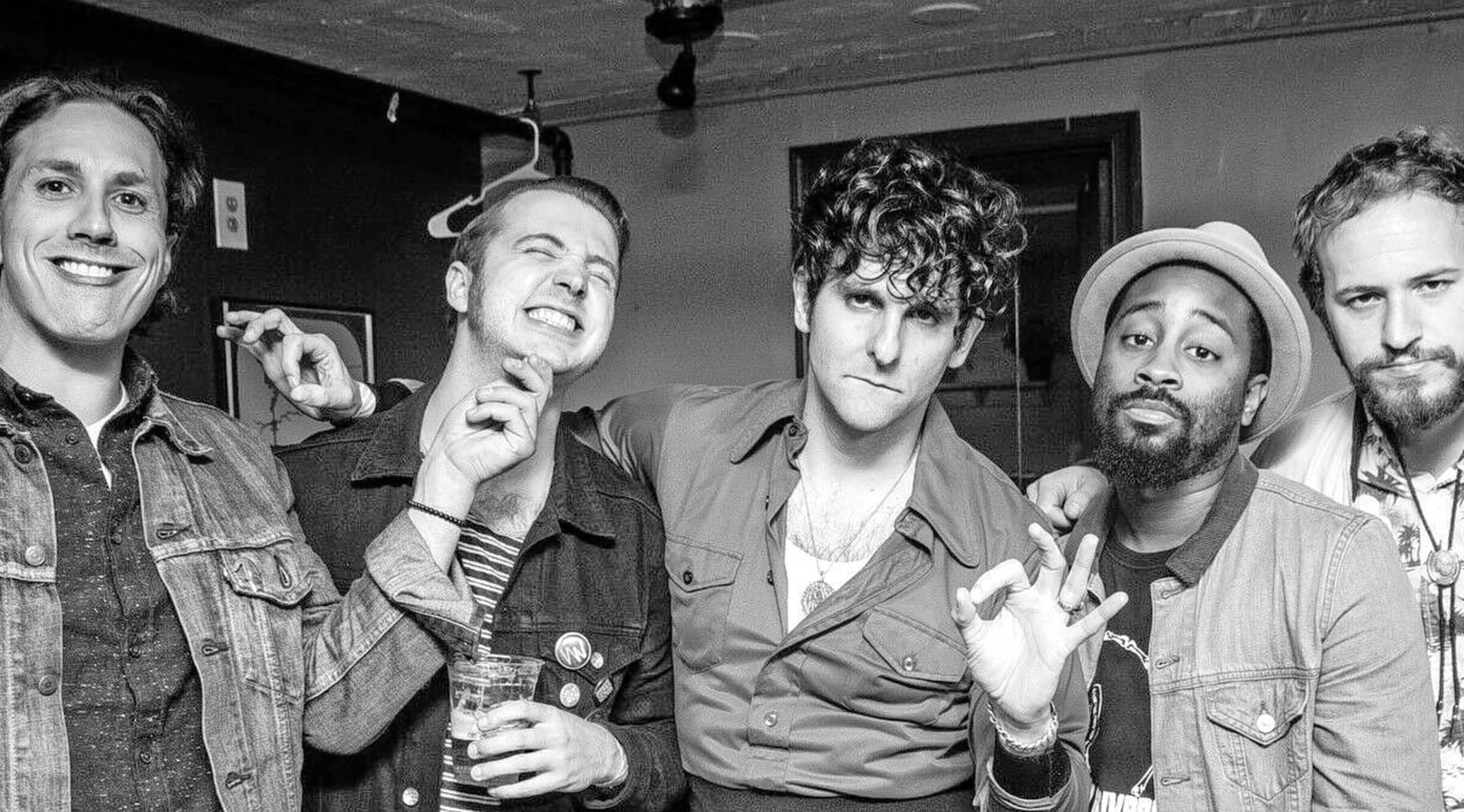 Rovi
Low Cut Connie Tickets
A rock band that is based in the US state of Philadelphia, Low Cut Connie has been performing on a professional basis since 2010. The members of the rock 'n' roll outfit are well regarded by music critics and fans alike for their high-energy performances, as well as their ability to put together crowd-pleasing sets. One West Coast periodical in the US referred to Low Cut Connie's 'ferocity' when playing live, which they claimed was unmatched in the US rock scene.
The band is made up of James Everhart, Will Donnelly, Lucas Rinz, Larry Scotton and Adam Weiner, the group's frontman, who also plays the piano for another band called Shondra. Former members include Dan Finnemore, Neil Duncan and Ian Vos.
Low Cut Connie's early career
In 2010, Weiner formed Low Cut Connie with Finnemore, a British musician, and Duncan, from Florida, after several years performing as a solo singer and pianist in various bars and clubs in North America and Europe. According to Weiner, he chose the name of the band because of the outfit worn by a waitress he knew growing up in a restaurant he would sometimes also play at. Soon after forming, the band started to write and record material for what would become their first album. Entitled Get Out the Lotion, this LP was self-released in January of 2011. Songs by both Finnemore and Weiner were included, and Duncan was accredited with having engineered the album. With a slightly indie sound, the rock album was received well by some in the music press but failed to make an impression on the charts.
By September of 2012, Low Cut Connie was ready for a new release. The band put out Call Me Sylvia at this time. It offered listeners a more traditional rock 'n' roll sound that was reminiscent of 1960s recordings. Some started to compare Weiner's piano chops to those of greats such as Jerry Lee Lewis. Rolling Stone magazine backed the release and ranked one track, "Boozophilia" as among the best tracks of the year.
Low Cut Connie's changes and later career
After Duncan had decided to quit the group, Low Cut Connie returned with Hi Honey, a new album of 2015. The record featured many guest artists, such as Greg Cartwright and Dean Ween, for example. However, Finnemore decided to return to the UK before a tour could be arranged to promote the work, and a replacement for him needed to be found. A new incarnation of the band was subsequently established. This version of the group put out Dirty Pictures (Part One), another self-penned album in 2017; a recording that was made for Contender Records.
Similar to Low Cut Connie
Check out the sounds of NRBQ or look for tickets for bands such as Houndstooth at StubHub.
Back to Top
Epic events and incredible deals straight to your inbox.