Looking for Loverboy outside the UK?
Check out one of our international sites.
Take me there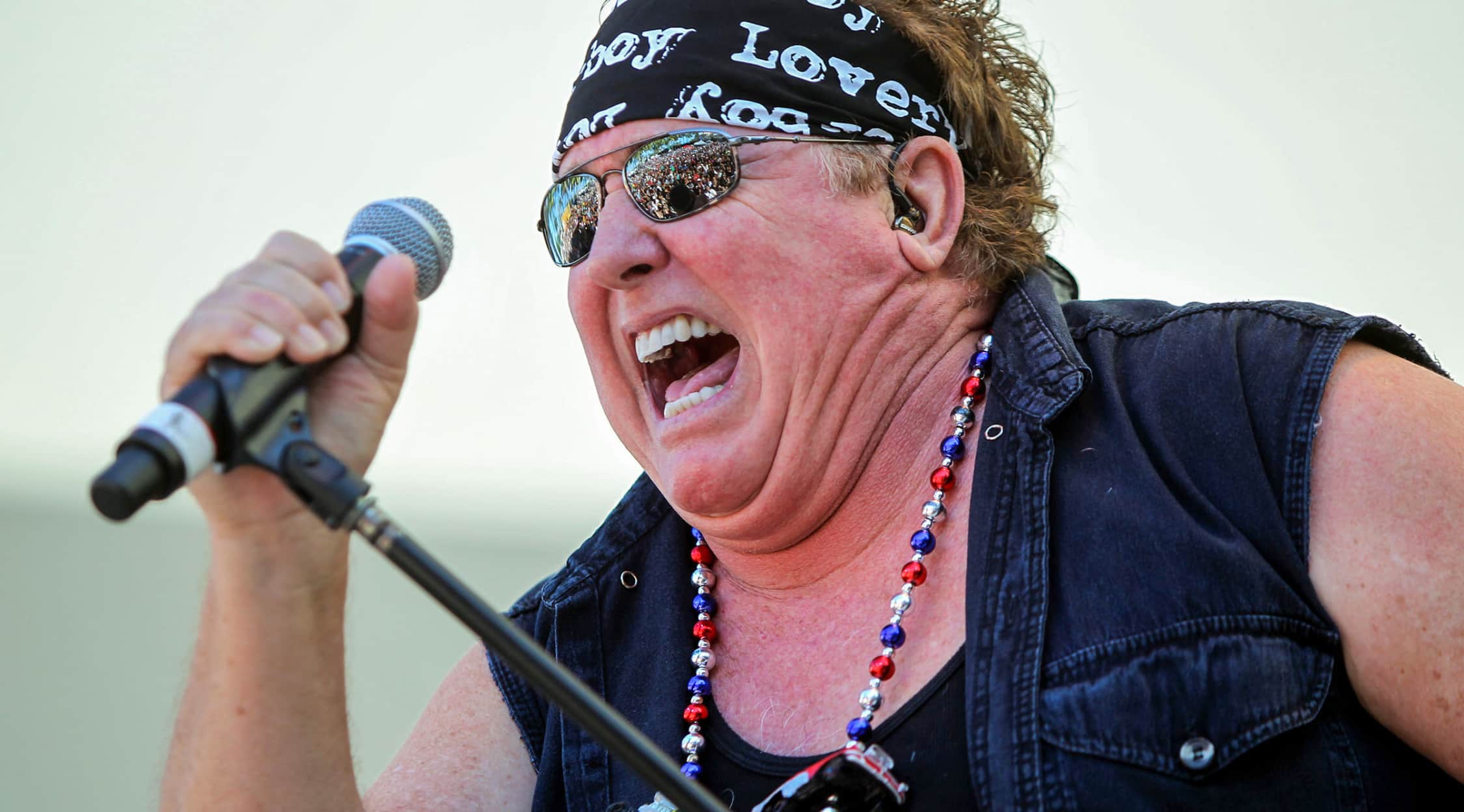 Zuma Press
Loverboy Tickets
Loverboy Tickets
Loverboy is a Canadian rock band out of Calgary, Alberta, that was established in 1979. It rose to fame in the '80s with several hit songs throughout Canada and the United States. Loverboy has sold millions of records, earned four multi-platinum albums and won numerous awards. It is often recognized by the hit singles "Turn Me Loose" and "Working for the Weekend," which are played to this day on many rock and classic rock radio stations.
Loverboy Living the Dream
Loverboy's founding members consist of lead singer Mike Reno, guitarist Paul Dean, keyboardist Doug Johnson, bassist Scott Smith and drummer Matt Frenette. Its band name was chosen through a dream by Paul Dean. After a date night with fellow band members and their girlfriends, Dean had dreamed about seeing a Cover Girl magazine. The name on the magazine cover shifted from Cover Girl to Cover Boy and then to Loverboy in the dream. The next morning Dean told Reno about the dream, who then agreed to give the name a try and it stuck. In 1979, Loverboy made its debut performance opening for Kiss at the Pacific Coliseum in Vancouver. It signed with the Canadian branch of Columbia Records in 1980. Its self-titled debut album sold more than one million copies in Canada and two million copies in the US, launching Loverboy into a touring spree of more than 200 shows. It toured that year with bands like Cheap Trick, ZZ Top, Kansas and Def Leppard. Loverboy was inducted into the Canadian Music Hall of Fame in 2009. It has also been nominated for numerous awards and has won six Juno Awards.
Where can I purchase Loverboy tickets?
You can purchase your Loverboy tickets at StubHub, the world's largest ticket marketplace. StubHub offers a FanProtect guarantee, ensuring that your purchase using either its mobile or desktop platform is safe and secure.
What can I expect from Loverboy?
Loverboy often performs in venues that offer general admission in the front with plenty of room to accommodate chairs and blankets, dancing and socializing and a separated VIP section. Many attendees wander the audience during intermission engaging in friendly conversation with their fellow Loverboy fans. The atmosphere is a warm and welcoming, family-friendly environment that all ages deeply enjoy. With very few breaks between songs, you can expect to hear a jam-packed setlist featuring some of its top hits like "Lovin' Every Minute of It" and "This Could Be the Night."
Who are the members of Loverboy?
Since Loverboy was established in 1979, the band has consisted of members Mike Reno, Paul Dean, Doug Johnson, Matt Frenette and Scott Smith. On November 30, 2000, bass player Scott Smith passed away due to injuries sustained in a boating accident. A year later Ken "Spider" Sinnaeve, who was previously a member of The Guess Who, Red Rider and Dean and Frenette's pre-Loverboy band Streetheart, joined Loverboy as its bassist.
What are some popular Loverboy albums?
Some of Loverboy's popular albums include Unfinished Business, Just Getting Started, Wildside and Keep It Up.
What celebrities have Loverboy performed with?
Loverboy has performed with numerous celebrities since its debut opening for Kiss and its tour with ZZ Top and Def Leppard. Loverboy has also been honored with the opportunity to perform among top artists like Journey, Bryan Adams, Colin James, Chrissy Steele, Bill Henderson and many more. It has also released songs co-written by Jonathan Cain, Jon Bon Jovi, Mutt Lange and Richie Sambora. Loverboy also recorded "Nothing's Gonna Stop You Now" as the United States Team theme used in the 1984 Summer Olympics.
What artists are similar to Loverboy?
Fans of Loverboy will also enjoy music from similar artists such as Night Ranger, Eddie Money, Billy Squier, REO Speedwagon and Rick Springfield.
Back to Top
Epic events and incredible deals straight to your inbox.