LIVERPOOL INTERNTATIONAL FESTIVAL OF PSYCHEDELIA
Liverpool Interntational Festival of Psychedelia
Liverpool Interntational Festival of Psychedelia Tickets
Looking for

Liverpool Interntational Festival of Psychedelia

outside the UK?




Check out one of our international sites.

Take me there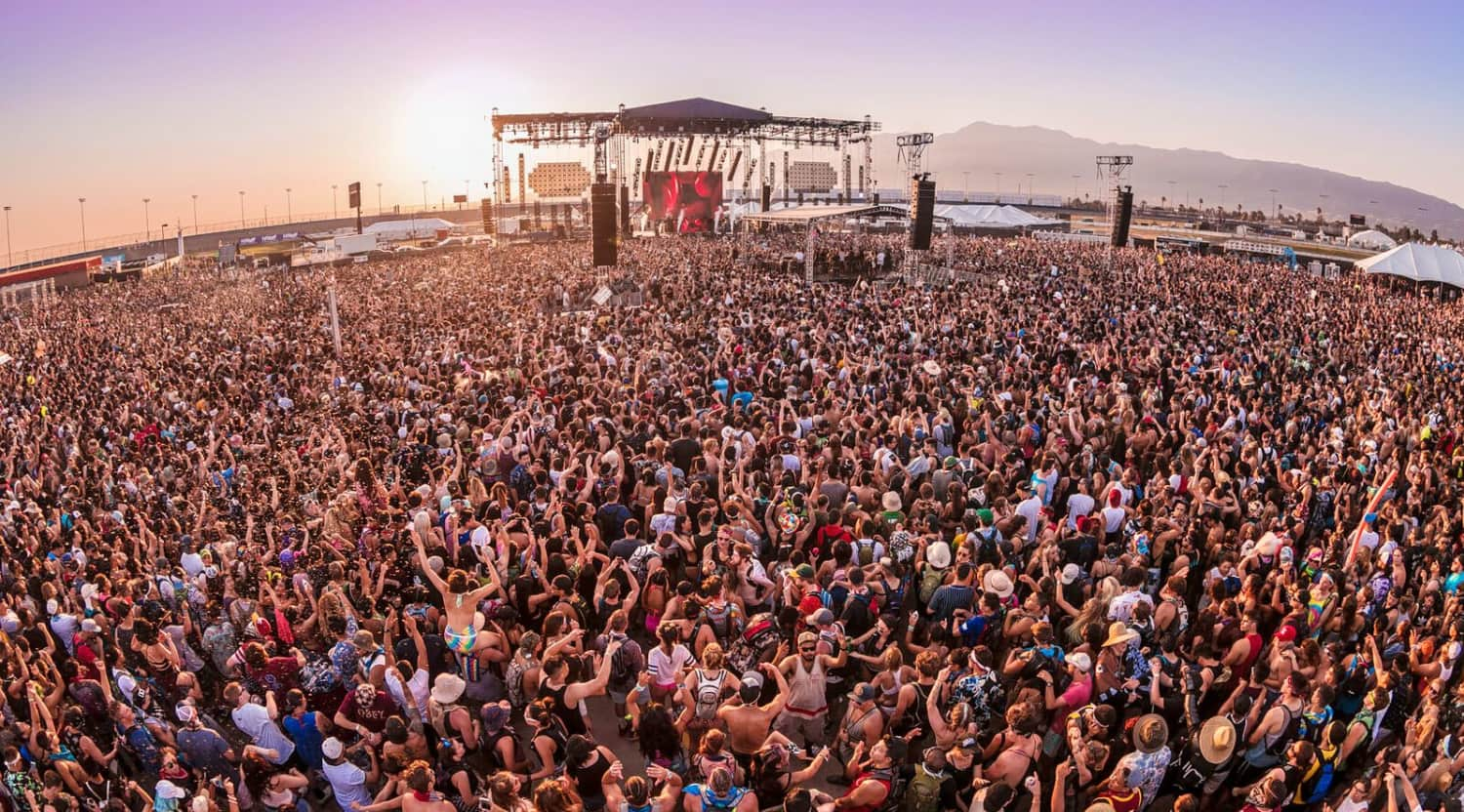 Alive Coverage
Liverpool Interntational Festival of Psychedelia Tickets
Experience the Liverpool International Festival of Psychedelia
Liverpool's International Festival of Psychedelia is at the forefront of art, psychedelia, and once-in-a-lifetime audio-visual experiences. The increasingly popular venue, Camp and Furnace, has previously hosted legendary acts like Mogwai, Optimo, and Martha Wainwright. The Liverpool International Festival of Psychedelia offers a chance to showcase the myriad features of this formerly industrial space. Citizens of the psychedelic community have to move fast to book tickets to this in-demand end-of-summer festival.
Schedule
Since 2012, this festival has been held at Camp and Furnace in Liverpool's Baltic Triangle area, an old industrial area turned hub of creative activity, usually taking place in the fall. In its first year the festival was only one day, but has since been stretched to two.
Trivia
Nominated for "Best UK Festival" at 2014's The Fly Awards, Liverpool's International Festival of Psychedelia has been critically acclaimed by numerous industry bodies, including rock and pop culture website, The Quietus.
As a refurbished 18th century warehouse, Camp and Furnace has high historical appeal. History buffs may find exploring the area a little before the festival starts a worthwhile experience. You could even try a local stew called "scouse," made from meat and vegetables, that gave Liverpudlians their nickname.
Bands
Noteworthy festival performers include Woods, a folk-rock trio with a mellow, melodic sound. Their critically-acclaimed eighth album, "With Light and With Love," blends old-fashioned American folk with a fondness for modern melodies that verge on indie pop.
Jacco Gardner also garnered attention when he was booked to appear. This 1960s-influenced instrumentalist likes to explore a range of genres, while simultaneously keeping his sound accessible and variable. With artists of this calibre on the bill, it has grown increasingly difficult to snag Liverpool International Festival of Psychedelia tickets.
Breakthrough
The considerable lack of major festivals that don't involve sponsorship from a brewery or multimedia conglomerate had the international psychedelia community, especially in the UK, crying out for a festival like this: new, fresh, and accessible.
This festival is good exposure for bands like Woods, who have been steadily growing a loyal fan base since their debut album, "At Rear House," was released to critical acclaim in 2007. Dead Meadow is another act who have certainly earned their place in the lineup. They have been gigging since 1998, and released a Peel session in 2001 after just one self-titled studio album.
Hit Albums
The festival's most famous acts have produced some fantastic albums before and since their performances in Liverpool. Jacco Gardner's 2013 release "Cabinet of Curiosities" has been the subject of multiple positive reviews for its combination of psychedelia with electro and pop sounds. He has also been touring tirelessly since its release, offering fans across Europe and the US the chance to hear his fresh take on retro sounds.
Swedish experimental stars Goat released their second album, "Commune", in 2014. This rock-influenced tangle of sound has been a hit with both new fans and devoted followers. Goat's obvious talent has shone from the moment they launched their debut, "World Music". Critics adored the album, with everyone from The Guardian to The Quietus hailing it as the beginning of a new wave in rock and psychedelia.
Show Experience
The combination of an atmospheric, accommodating venue and a lineup of entrancing bands makes this festival an intoxicating experience.
Bands like Dead Meadow offer an intense, trance-inducing trip of drifting, complex sounds that is perfectly showcased by the large yet intimate surroundings of Camp and Furnace. Jacco Gardner, on the other hand, will drive you to dance while simultaneously contemplating the meaning of existence, and the Chimes of Big Ben pull their audiences into overwhelming, metaphysical territory.
Whether you are looking to discover a new act, enjoy a rarely-seen old favourite, or soak up the incredible atmosphere, get your Liverpool International Festival of Psychedelia tickets today.
Back to Top
Epic events and incredible deals straight to your inbox.