Looking for Live at The Roof Gardens outside the UK?
Check out one of our international sites.
Take me there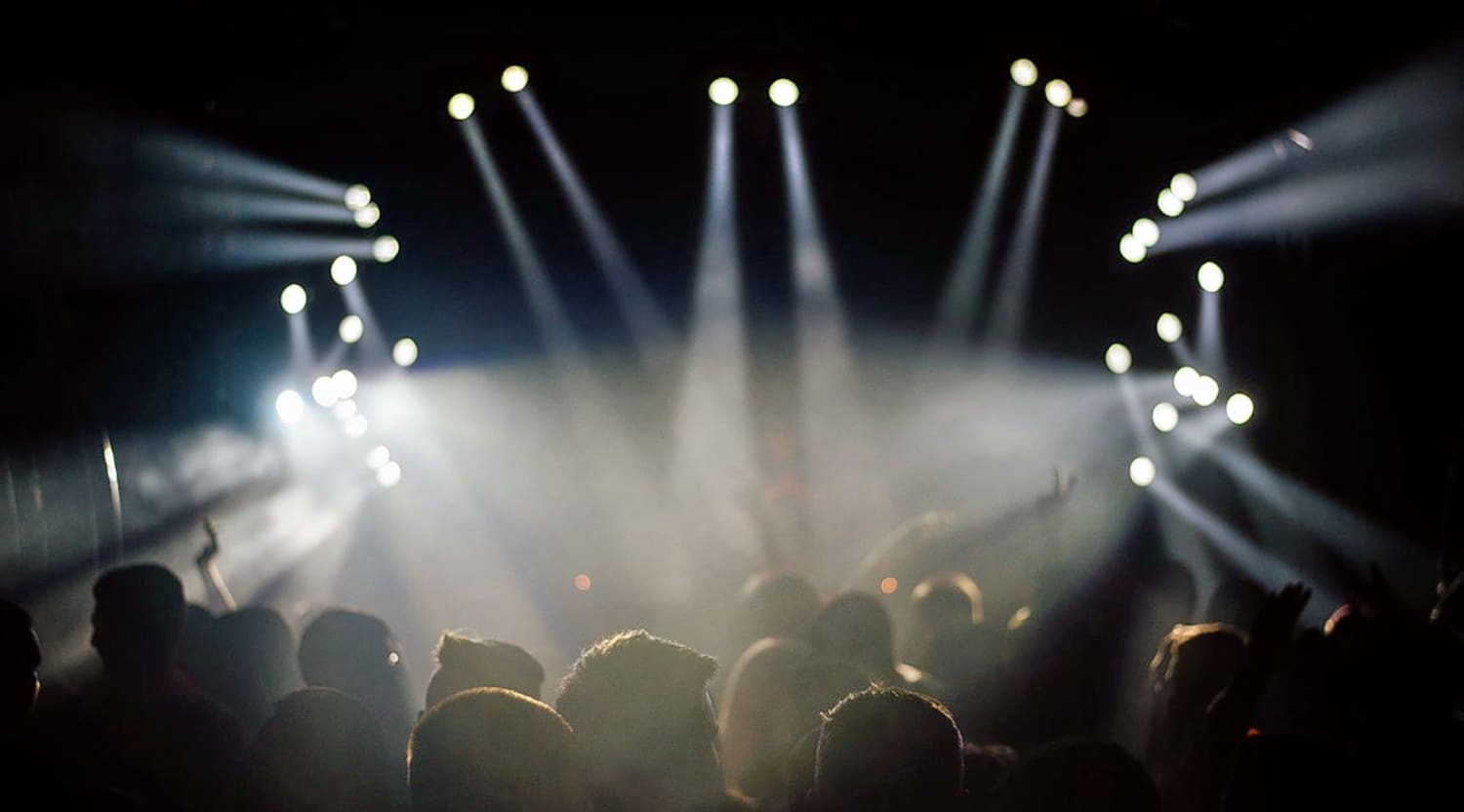 Stocksy
Live at The Roof Gardens Tickets
Live at The Roof Gardens Shows are London Must-Sees
Richard Branson's amoeba-like company seems to have a stake in all the most interesting businesses in the world, including the music industry. Of course, Branson famously sold Virgin Records just before the recording industry's collapse, and his company has only seemed to dabble in music ever since. However, when it does, events like Live at The Roof Gardens are created, where the best new artists play London's sole rooftop Private Members Club, which only opens its doors on Friday and Saturday nights.
Schedule
While DJs play every weekend throughout the year, live performances have been more sporadic. However, sets of four artists will often play per night, grouped per performance as per their similar styles and sounds. Female vocalists Jess Goyder, Emma Jane, Sara Otung and Etta Smith will play all night for example, while hard rock acts Stealth, Tiger Lilly, Arun and Charil Rouse will play another. Some nights will have all comedy acts instead of live music, creating a decidedly different vibe. Do some research on the bands or comedians who are playing before purchasing your Live at the Roof Gardens tickets--or just go in with an open mind.
Trivia
Only members of The Roof Gardens can get in, at 20 pounds per person. However, each member may make a guest list of up to 20 people that they must submit before they plan on attending. According to the Club, the more mixed with men and women the guest list is, the better chances of it being approved and the group being allowed total access. So keep this in mind when trying to attend these shows - a Roof Gardens member is truly a friend indeed.
Band/Singer
The only requirements on the music played during Live at The Roof Gardens sets is that it yields a good show. Much like the enterprises Virgin gets behind, the performers at The Roof Gardens are eclectic, up and coming musicians from all over the London area and the world, who are eager to spread their music and talents to as many people who'll hear it. The array of talent at these shows will often vary from night to night, week to week.
Breakthrough
Live at The Roof Gardens occurs in the Tudor Marquee Live Lounge and had been hosting a number of events in late 2013, meant more for dancing and DJs. However, in 2014 these live music and comedy acts began occurring with regularity, drawing a new type of crowd to The Roof Gardens. As better artists performed, the events became more popular and have since expanded into one of the more exclusive live music locations in London today.
Hit Albums
Live at The Roof Gardens has already hosted some amazing talents, like Ed Harcourt, Adam Ford, Stacey Skeete and Ella Eyre, who have already made their mark on the music industry and will continue to do so in the future. Many other young, up-and-coming talents will undoubtedly grace the Live at The Roof Gardens stage for a springboard into bigger musical careers.
Show Experience
There are few places more unique for a live music or comedy fan, making just about every show you see at Live at The Roof Gardens in London a memorable one. With limited standing room and a potpourri of furniture scattered about the Tudor Marquee Lounge leading up to the stage, each performance is classy and bohemian, making the exclusive crowd of attendees feel as if they are truly witnessing something special. And for almost every show, they are.
Back to Top
Epic events and incredible deals straight to your inbox.