Looking for Lindi Ortega outside the UK?
Check out one of our international sites.
Take me there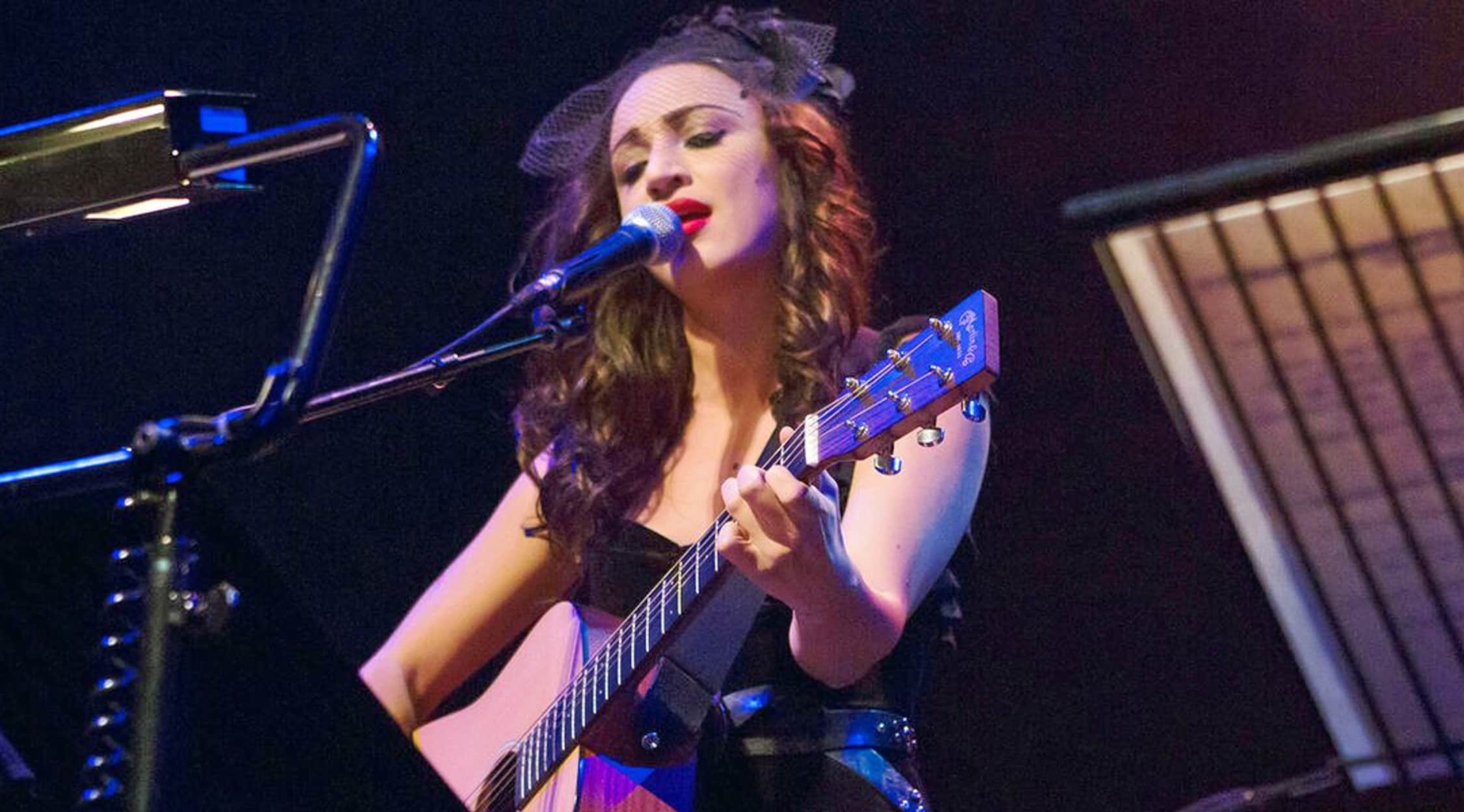 Alamy
Lindi Ortega Tickets
Experience Toronto's Lindi Ortega
Canadian country singer-songwriter Lindi Ortega's morose yet soulful style of singing is the new frontier of country music. Sure, she draws from the roots and takes her fair share of inspiration from the greats, like Dolly Parton and Johnny Cash, but within the music is something distinctly her and distinctly progressive. Lindi Ortega tickets are available now to buy or sell at StubHub for concerts near you.
Dark, soulful and live in concert
Lindi Ortega's music is the kind that'll get you dancing when you are out but is just as suitable for when you are alone at home. Not for the faint of heart, her lyrics often touch on the darker sides of life. Never one to be confined, her album "Liberty" marks a break in her shadowed narrative. In "Liberty", she explores new lyrical boundaries and ultimately takes the album to a positive crescendo. In terms of genre, Ortega fits in about as well as anybody with the nickname "Indie Lindi" would - i.e. she doesn't. She redefines what it means to be a country star by blending country roots with a mix of indie elements. Her music is sharp and poignant with a large helping of Americana that gives it an almost cinematic feel. As if her music was ripped straight from an old western score. Her syrupy voice lends a haunting quality to her music that reminds listeners why they got into country in the first place. On top of that, her genre blurring tendencies let her stray outside the borders of tradition in such a way that allows her to bring in an audience who otherwise would have been put off by her Nashville sound. Her concerts are where she truly shines as a performer, so don't miss out on your chance to purchase Lindi Ortega tickets.
From local singer to stardom
Born in Toronto, Canada, Ortega is of Mexican and Irish descent. She started playing guitar and writing songs as a mere teenager with her first album released at the age of 21. It took a few more years and a lot of auditions before the ball started rolling for her, but steadily she rose to prominence in the Toronto music scene. With her rising fame came more opportunities. Notably, in 2010 and 2011, she toured as a backup singer for alternative rock legend Brandon Flowers from The Killers. Starting in 2011, she landed at Last Gang Records, and from there, her career took a serious turn towards the limelight. From 2011 to 2017, she was nominated for a string of Canadian music awards, of which she won two. Namely, the 2014 and 2015 Roots Artist or Group of the Year Award from the Canadian Country Music Association. Lindi Ortega tickets for shows near you are available now to be purchased or sold on StubHub. So, come on out and see for yourself one of country's most unique stars.
Back to Top
Epic events and incredible deals straight to your inbox.