Looking for

Lil Durk

outside the UK?




Check out one of our international sites.

Take me there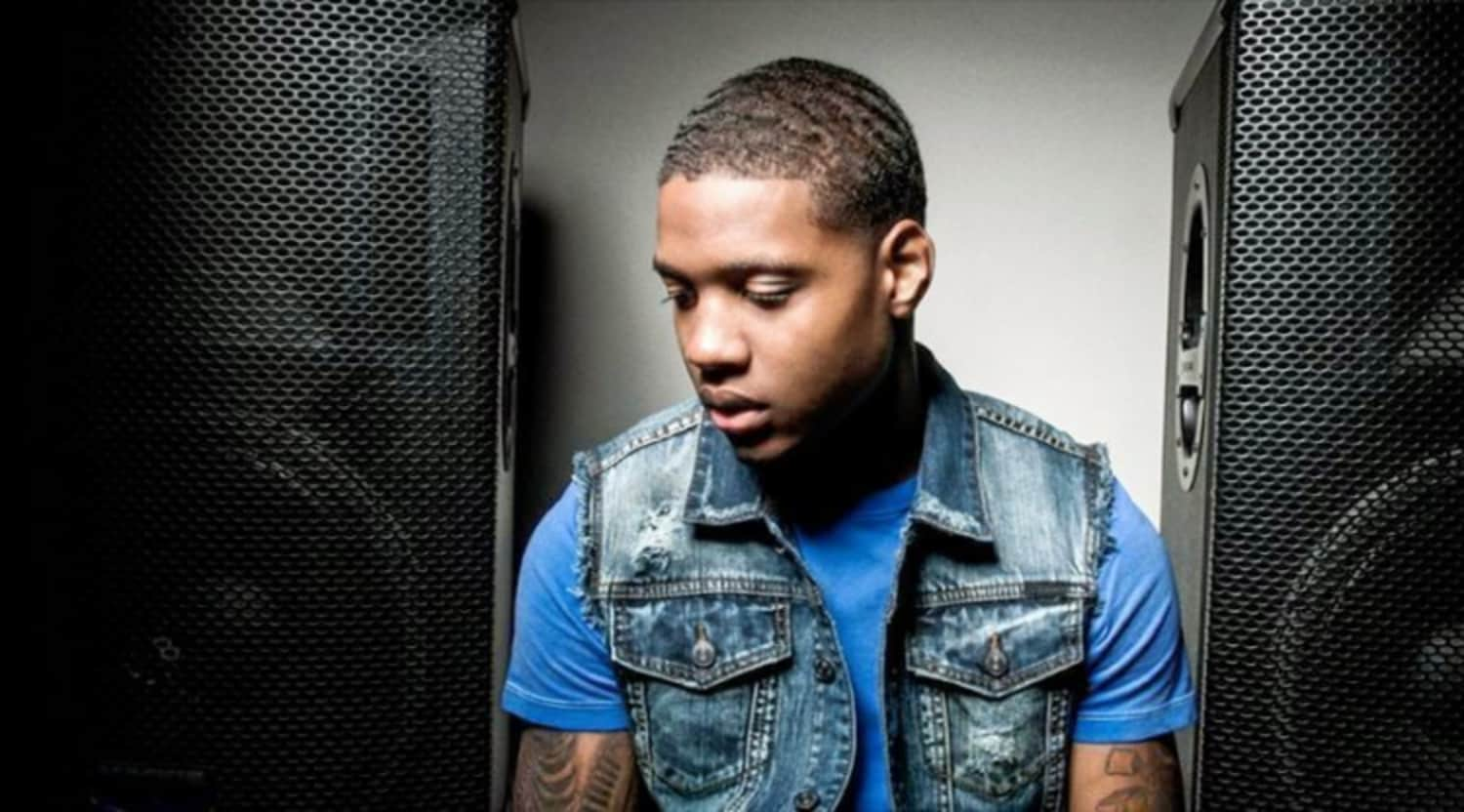 Rovi
Lil Durk Tickets
Lil Durk Tickets
A new rap movement called drill has emerged from Chicago, Illinois. Characterized by its incorporation of dark, grim, violent lyrical content, and ominous trap-influenced beats, drill rap tends to focus on the gritty daily life in Chicago, and no one captures the essence of it more than Lil Durk. An emerging voice on the drill scene, Lil Durk, like Chief Keef and other Chicago rappers before him, emerged from his rough-and-tumble hometown, channeling his experiences to become a lyrical artist.
Schedule
Lil Durk tickets are available for his first shows since the release of his debut album, Remember My Name. He'll be bringing his lyrical flow to the Monroe Lounge in Dallas, Texas, and then to the Observatory in Santa Ana, California in late summer.
Trivia
Lil Durk gained his first exposure as a hip hop artist at the age of seventeen, when he started using MySpace and Youtube to gain a following. As a young man, he was a member of The Black Disciples, a Chicago-based street gang, and since then he's been using his music to bring attention to the violence prevalent in the city. He credits having his first son at a young age as the reason why he left his gang life behind and started to truly pursue a career in music.
Artist
Lil Durk uses his experiences of living on Chicago's South Side and his time as a gang member as inspiration for his music. Inspired and influenced by some of the stalwart acts of the 90s and 00s, including Meek Mill, Rick Ross and Bone Thugs-N-Harmony, Lil Durk's music is characterized by sleek rhymes and an impenetrable swagger. By actively tapping into the social media culture to connect and grow his fan base, he was able to gain an awareness that other Chicago acts lacked.
Breakthrough
Lil Durk gained viral stardom with songs like 'Sneak Dissin' and 'I'm a Hitta,' which gained over 300,000 views and ushered him onto the rap scene. Following the breakout hit of 'I'm a Hitta,' he released some underground mix tapes independently, including I'm Still A Hitta and Life Ain't No Joke. In 2013 he released Signed To The Streets, an ambitious collection of tracks that earned him a significant cult following.
Hit Albums
Ever since the success of Life Ain't No Joke, his first certified gold album, Lil Durk has been on an upward trajectory. His next two solo mix tapes, Signed To The Streets and Signed To The Streets 2, were both certified platinum and downloaded almost half a million times each since their releases. His debut studio album, Remember My Name, released in 2014 with Def Jam, walks a graceful line between his gritty roots and big-studio gloss as he brings dark, ominous beats to bear on the issue of violence affecting his hometown.
Show Experience
Lil Durk puts on a raucous show. He often stands on the edge of the stage, close enough to slap the hands of the enthusiastic crowd, and pumps them up by holding out the mic as the beat drops out so they can scream along with the lyrics. Lil Durk ticket holders can expect their ears to be ringing the next morning, because Lil Durk likes to play his music LOUD.
Back to Top
Epic events and incredible deals straight to your inbox.