Looking for Lavell Crawford outside the UK?
Check out one of our international sites.
Take me there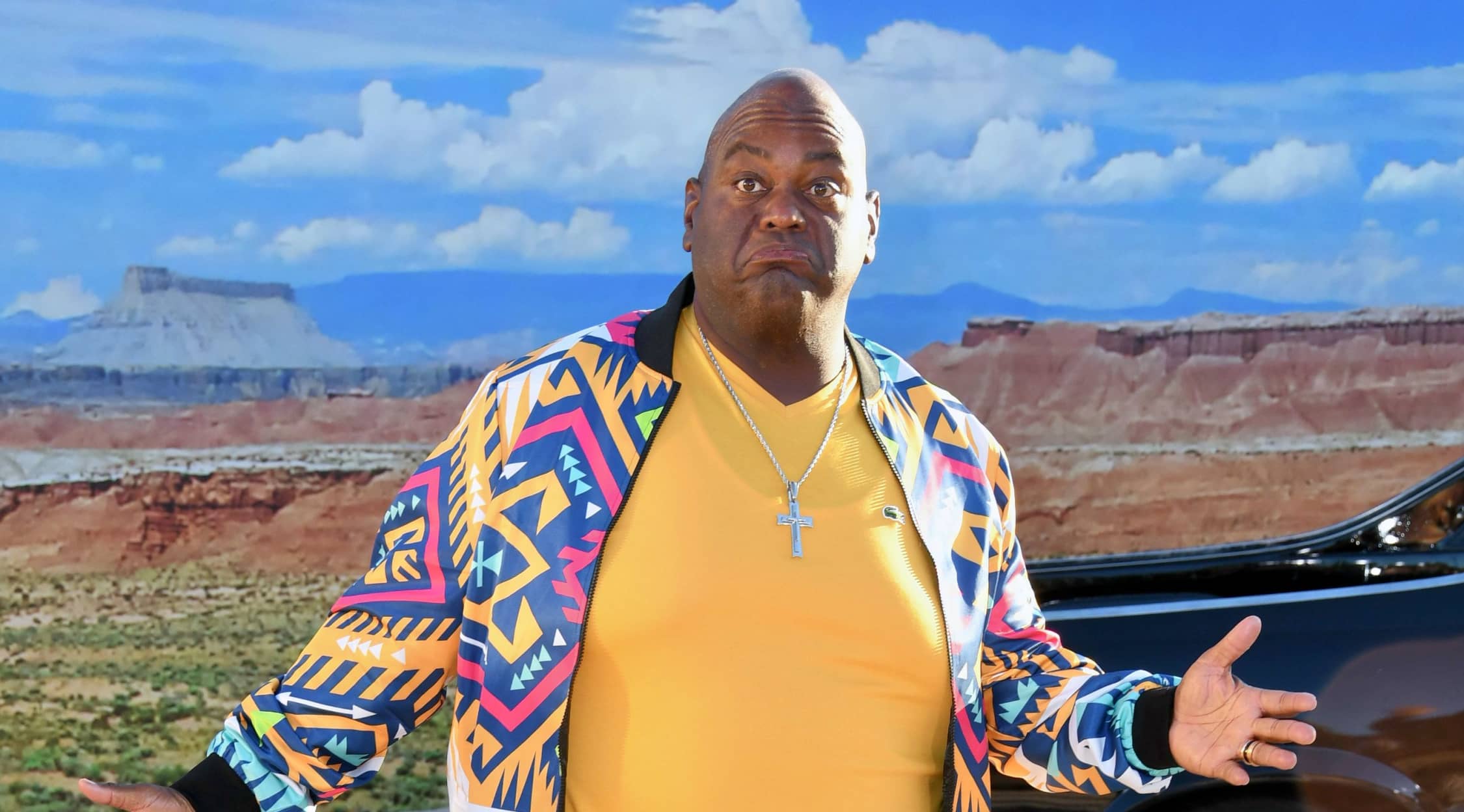 Zuma Press
Lavell Crawford Tickets
Lavell Crawford Tickets
Since first becoming a breakout star in the 1990s, Lavell Crawford has been hard at work solidifying his position in the world of stand-up comedy. Crawford first became known to mainstream audiences when he played the role of "Huell Babineaux" in the television crime series Breaking Bad. Crawford was able to parlay the success of that role into a number of future roles that include Aqua Teen Hunger Force and Better Call Saul. But despite the movie and television success that comes his way, Crawford is first and foremost a stand-up comedian that loves to deliver his material to live audiences. If you are a fan of stand-up comedy, you will not be disappointed when you see Lavell Crawford live.
The Gift of Humor
Crawford fell in love with comedy as a young man growing up in St. Louis. He plied his craft in local comedy clubs. In the 1990s, he made appearances on Showtime at the Apollo and Def Comedy Jam. Lavell was exposed to a national audience in 2007 as a participant on the hit reality show, The Last Comic Standing. The performance led to Comedy Central airing Crawford's first comedy special, Comedy Central Presents: Lavell Crawford. Since this time, Crawford has been a mainstay on a number of comedy shows and programs. He also made his way to the big screen. Ghetto South Problems and Beverlyhood are two movies that featured Crawford as an actor. He has also performed on stage in the plays Friends and Lovers and Men Cry in the Dark. Lavell Crawford has built up a strong fan base with the years of work he has performed in the comedy industry. The time he has spent developing his craft in comedy clubs and college campuses around the country is evident by his well-honed act.
Where can I purchase Lavell Crawford tickets?
StubHub is the leading ticket marketplace in the world. You can buy Lavell Crawford tickets at StubHub.
Where can I see Lavell Crawford perform?
Lavell Crawford is an enthusiastic performer who maintains an active tour schedule. Comedy fans in Chicago can see Crawford at the Arie Crown Theater. Crawford has also scheduled shows at major venues such as the Fox Theater Detroit and Zanies Nashville.
What can I expect from a Lavell Crawford performance?
Lavell Crawford is a comedian who delivers the types of performances that causes audience members to lose themselves in laughter. His comedy routine consists of a lot of material about his personal struggles. The funnyman says that he follows in a long line of comedians who like to turn pain into laughter. Crawford is also known for his quick wit and ability to improvise. Hecklers have learned in the past that he is not the comedian to play with.
What other comedians can I see at a Lavell Crawford performance?
Lavell Crawford is often featured along with other top comedians. At his performance in Chicago, Corey Holcomb and Nephew Tommy are set to appear. Lil Duval and Deray Davis are also scheduled to perform at shows with Crawford.
What awards has Lavell Crawford won?
Lavell Crawford shared an award with Breaking Bad cast members for Outstanding Performance by an Ensemble in a Drama series from the Screen Actors Guild.
What movies has Lavell Crawford appeared in?
Lavell Crawford has more than 30 acting credits attributed to him. Crawford was a parole officer in Meet the Blacks. He switched sides and played the role of a prisoner in Boo! A Madea Halloween. Crawford also appeared in Mike and Dave Need Wedding Dates as well as Love is Not Enough.
Back to Top
Epic events and incredible deals straight to your inbox.