LAST NIGHT OF THE BBC PROMS
Looking for

Last Night of the BBC Proms

outside the UK?




Check out one of our international sites.

Take me there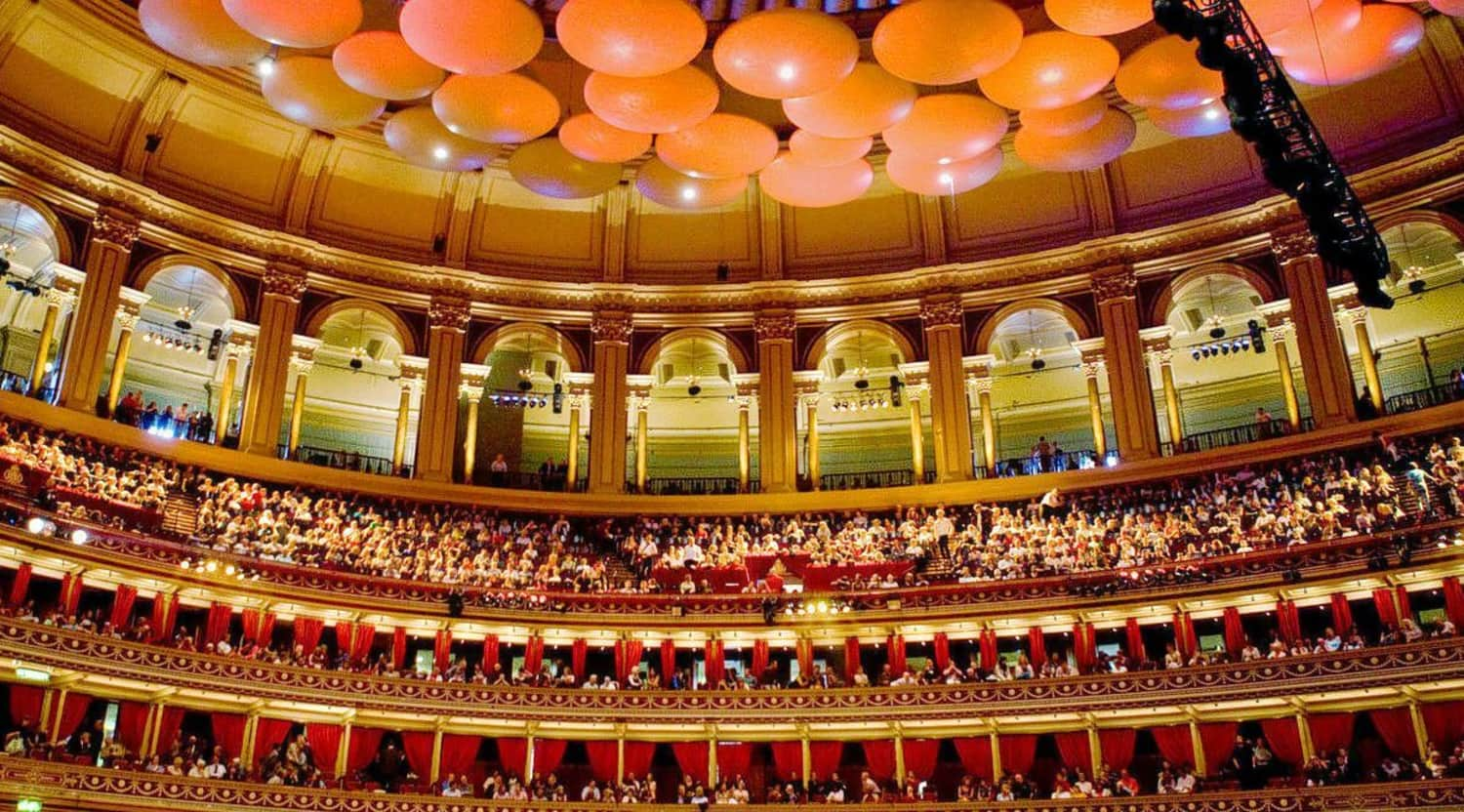 Alamy
Last Night of the BBC Proms Tickets
The Last Night of the Autumn Proms Are in Season
Some concerts are about dancing and adrenaline and energy. Some are about lip-synching and intense pelvic thrusting. But some concerts are about appreciation: sitting back in a serene environment and listening as you are treated to a virtuoso display of artistry and music that stands the test of time. The Last Night of the Autumn Proms, put on by the London Concert Orchestra, is one of these concerts. With a program of both traditional and modern classical music, a unique atmosphere and a distinctly British feel, this band is living proof that some traditions are worth keeping around.
Schedule
The Proms tours often stick to venues in the United Kingdom. Stops in the past have included The Anvil Basingstoke in Basingstoke, Leicester's Montford Hall and Southend Cliffs Pavilion at the heart of charming Westcliff-on-Sea in Essex. As one of the best orchestras around, it won't be long before the Proms are back on tour.
Trivia
"Prom" is actually short for "promenade concert", which is a concert held outdoors -- usually in large, opulent gardens -- where audiences can stroll while listening to music. The modern Proms actually originated in 1895 as a social experiment: Its founder hoped to "culture" the public in classical music by holding an affordable variety concert in a more informal environment. This introduced classical music to a section of society who previously had little interest in what was perceived as an expensive and "elitist" pastime.
Band
Founded in 1972, the London Concert Orchestra is one of Britain's top orchestras and has toured both locally and internationally to great acclaim. The group has performed operas, concerts and ballets as renditions of popular musicals and film scores to reach a broader audience. Their repertoire spans from Johannes Brahms to James Bond, and under the guidance of founder and conductor Raymond Gubbay the orchestra continues to go from strength to strength.
Breakthrough
Since its inception in 1895, the Proms has proved a wildly popular event and a symbol of modern Britain. A unique concept, the Proms has done much to alter the perception of classical music as bourgeois, paring away pretentiousness in favour of accessibility and music that will be familiar to its audience. The first concert in August of 1985 was a success, giving the Proms a great reputation and following that has continued until today.
Hit Albums
The Proms program is always a varied and creative affair. The organisers enrapture the audience with legendary pieces of classical music familiar to everyone's ears. Familiar favourites such as Puccini's "Nessun Dorma," "The Dam Busters March" and "Rule Britannia" will echo around the hall, mixed in with a plethora of patriotic sing-along pieces including "Jerusalem" and signing off with "Land of Hope and Glory." Audience participation is very much encouraged--so if you land tickets, don't forget your singing voice!
Show Experience
The Proms is a more informal event than most classical concerts. With its relaxed and non-judgmental atmosphere, there's no need to hire tails and a top hat for the night -- jacket and jeans will do just as nicely. Laid-back humour is a big part of the Proms' appeal, and the more boisterous members of the audience can expect some humorous chiding from the conductor. Those with Last Night of the Proms tickets will be encouraged to add their to the grandiose hymns, creating a collaborative, majestic effect: There are few more glorious sounds than a massed choir belting out "Jerusalem" with hands on hearts. Audience participation in the music is not only encouraged, it's compulsory -- and this is what makes the Proms different. It's not just a classical recital; it's a spectacle -- a celebration that the audience is very much a part of.
Back to Top
Epic events and incredible deals straight to your inbox.