Looking for

Korpiklaani

outside the UK?




Check out one of our international sites.

Take me there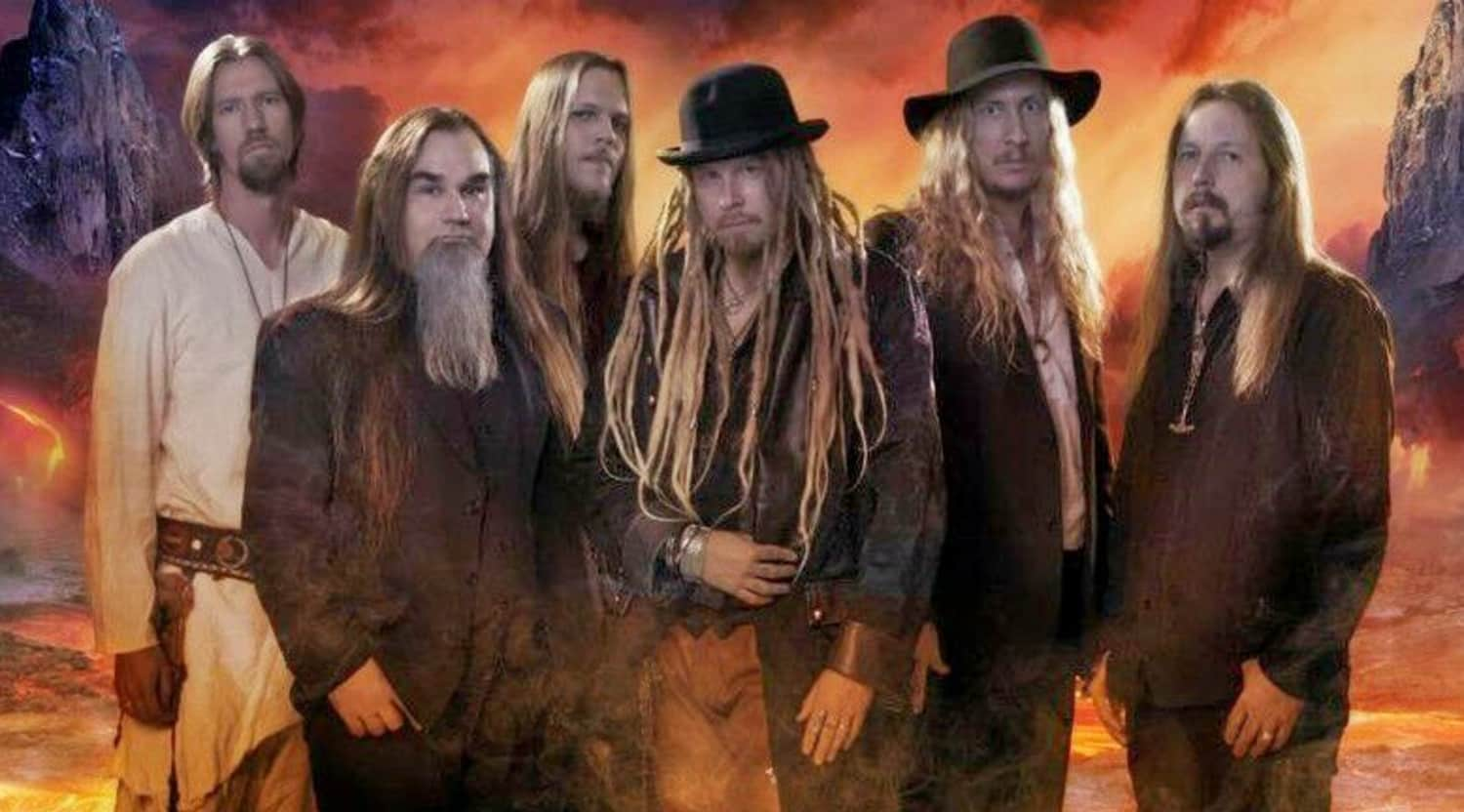 Rovi
Korpiklaani Tickets
Korpiklaani: Finland's Folksy Beer-Metal Band
Metal and polka don't mix ... or do they? Any fan of Korpiklaani can tell you that not only do the two genres mix, but they do so in a way that will leave you grinning, tapping your toes, and likely looking for a drink. While folk metal itself is not an unusual genre, Korpiklaani's use of traditional instruments such as violins and accordions, combined with their own happy form of heavy metal, makes the unique style that the band has come to call "beer metal." The genre name is highly appropriate, considering two of the group's most popular songs are "Beer Beer" and "Vodka."
Schedule
Fans all across Europe will be able to see Korpiklaani live as they tour through the continent. Their tour includes stops in their homeland, Finland, as well as multiple dates throughout Great Britain, Denmark, France, Spain, Portugal, and Switzerland. The band has consistently toured the world over the past 10 years, so if you are not able to get Korpiklaani tickets for this go round, rest assured that they will return.
Trivia
The band's name, Korpiklanni, is Finnish for "Clan of the Wilderness," reflecting the band's folk roots. The band started as a purely folk music band, called Shamaani Duo. When it changed from its next incarnation, Shaman, to Korpiklaani, it abandoned the synthesiser and went back to traditional fold instruments, including the jouhikko, a Finnish fiddle-like instrument.
Korpiklaani also uses yoiking in some songs, a traditional Sami form of singing or chanting. It was more heavily used when the band was known as Shaman, but some Korpiklaani tracks still feature the style. Interestingly, the popular Korpiklaani tune Beer Beer features the same melody as Shaman's Vuola lávlla. Knowing ears will recognise the band's founder, Jonne Järvelä, providing the yoiking heard on fellow folk-metal band Finntroll's Jaktens Tid track.
Band
Founded by Jonne Järvelä as the strictly folk Shamaani Duo, the band became known as Shaman in 1996. The new name came with a slight switch-up in styles, combining folk music and the Sami language with synthesisers. Korpiklaani, as they are known today, came to be in 2003, trading in the Samic themes and synths for a metal sound infused with polka-like elements. The current lineup includes founder Jonne Järvelä (vocals, guitars), as well as Matti "Matson" Johansson (drums), Kalle "Cane" Savijärvi (guitars), Jarkko Aaltonen (bass), Tuomas Rounakari (violin), and Sami Perttula (accordion).
Breakthrough
Though Korpiklaani has had a fan base since their formation in 2003, they became truly familiar faces by playing at metal festivals throughout Europe, particularly the giant annual Wacken Open Air festival. Their first US tour in 2009 further increased their popularity, and today they are one of the best-known folk metal bands.
Hit Albums
Korpiklaani boasts an impressive library of music on their multiple albums. Their 2011 album, Ukon Wacka, reached No. 9 on the music charts in Finland. Fans can expect to hear many of their favourites when attending a Korpiklaani show, including "Tuonelan tuvilla," "Vaarinpolkka," and "Happy Little Boozer."
Show Experience
Whether it's a small festival, a giant event like Wacken, or an indoor club venue, any fan with Korpiklaani tickets is in for a treat. The energy in crowd is something that has to be experienced to be fully understood. Imagine the feeling you get while listening to Wooden Pints, then amplify that through a booze-soaked group experience. Even though half the songs are in Finnish, you will find that the singalong camaraderie is infectious, even for those who don't speak the language. Expect to belt out lyrics at the top of your lungs.
Back to Top
Epic events and incredible deals straight to your inbox.