Looking for Killing Joke outside the UK?
Check out one of our international sites.
Take me there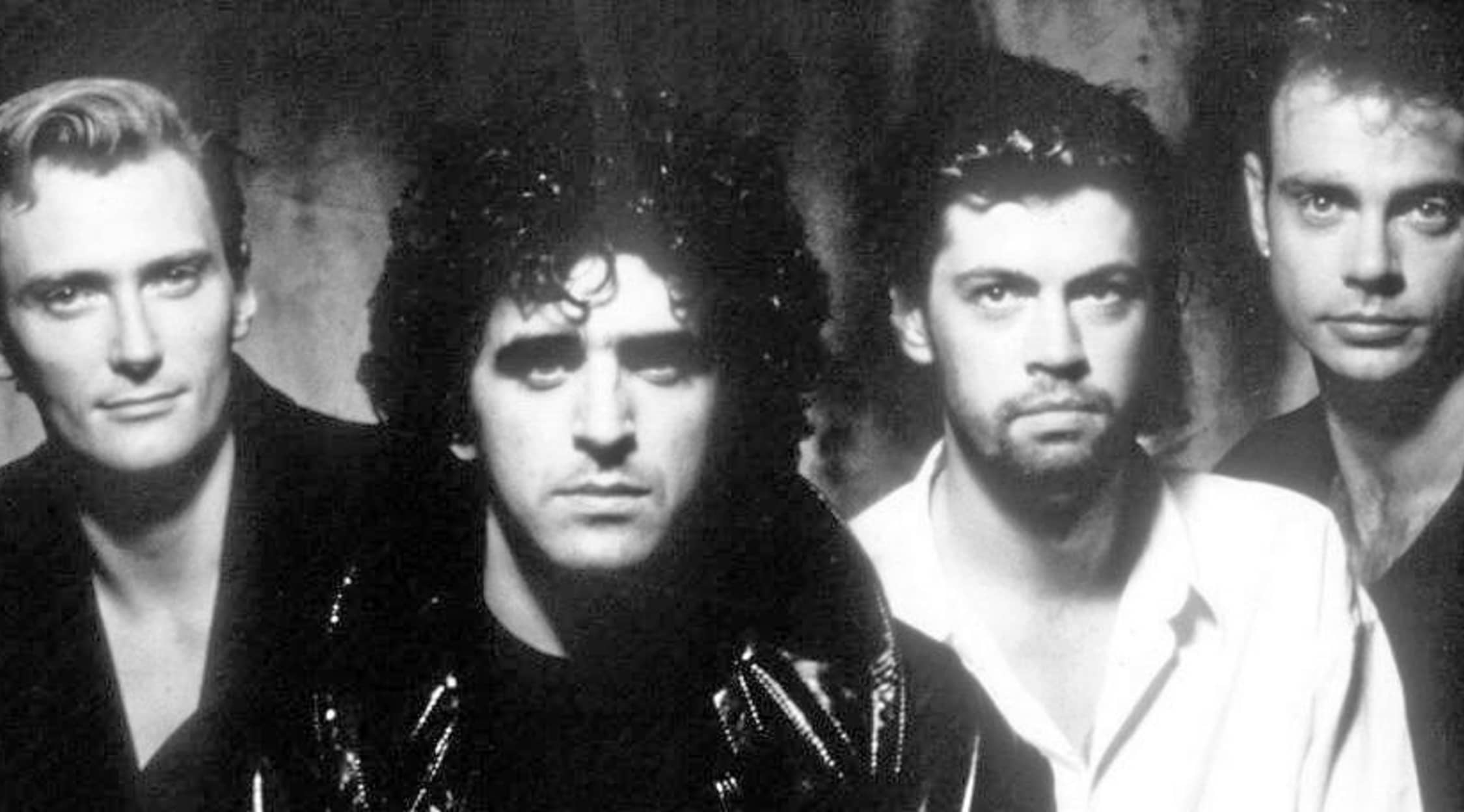 Rovi
Killing Joke Tickets
Killing Joke Tickets
If being around since 1978 isn't enough to garner respect for Killing Joke, the fact that they inspired future bands like Soundgarden, Nine Inch Nails, Nirvana and Metallica definitely should be. Known as one of the main influences of industrial rock, Killing Joke achieved huge success in the mid 80s and have been rocking with few pauses ever since.
Schedule
Fans looking for Killing Joke tickets shouldn't have to look far, considering the worldwide touring schedule of the band. They've made their mark alongside ZZ Top, Slipknot, Marilyn Manson and Alice Cooper at Hellfest 2015 in Clisson, France, but they've also stood on their own in smaller UK venues such as The Fleece in Bristol and Boughton Estate in Kettering. They also enjoyed packed American shows at Fonda Theatre in Hollywood and The Fillmore in San Francisco. Upcoming dates have them playing at Cardiff University's Great Hall and the Concorde 2 in Brighton.
Trivia
Killing Joke fans will be ecstatic to learn that a full-length documentary has been created on the band. The film, The Death and Resurrection Show, follows the group over a 31-year period from their early days, to the rise of stardom and tragedy, before focusing on their major influence on future acts. Music superstars such as Peter Hook and Dave Grohl are also featured in the film.
Band/Singer
Killing Joke began when drummer Paul Ferguson teamed up with singer Jaz Coleman and placed an ad for fellow band mates. It was this ad which brought in bassist Martin Glover and guitarist Kevin Walker. The group started their own record label to distribute their music, and they would release three different albums before a musical shift made them more appealing to a commercial audience. As their style evolved and they put out more releases, their lineup would begin to change. Paul Raven would eventually replace Martin Glover, and Paul Ferguson would also end up leaving the band. Tragically, Raven suffered an untimely death, but it was at his funeral that the original four members came back together and decided to reunite the original lineup.
Breakthrough
Killing Joke was consistently releasing great albums which gained them a measure of success, but it was when they teamed up with Chris Kimsey, a producer who had worked with Led Zeppelin and The Rolling Stones, that they really got noticed. Night Time, their fifth album, was released in 1985. Coleman departed from growling and sang in the album, and the group added pop undertones to their original style. It was the album's single "Love Like Blood," which somehow managed to mix dance with goth, that achieved the band mainstream success as it climbed to number 16 on the singles chart in the UK.
Hit Albums
In addition to Night Time, which reached number 11 in the UK, Killing Joke had several other successful albums. Pandemonium, released in 1994, climbed to number 16 in the UK in part thanks to its unique integration of Arabic music, but it's success undoubtedly had something to do with it being the group's first album after a four-year hiatus. Before getting international fame, Killing Joke also did quite well in 1983 with Revelations -- the first album the band hadn't self-produced.
Show Experience
Those who have Killing Joke tickets are potentially in for the night of their lives. Fans are often screaming in anticipation before the band even steps on the stage, and it only gets louder and rowdier when they actually do show up and start playing. Audience members throughout the crowd are constantly pumping their rock fists into the air, and the roar from the fans never actually stops -- even between songs. The lead singer often has face paint on, and although fans can still see the age on the rockers' faces, they'd never guess it from just listening to the group.
Back to Top
Epic events and incredible deals straight to your inbox.