Looking for Kaskade outside the UK?
Check out one of our international sites.
Take me there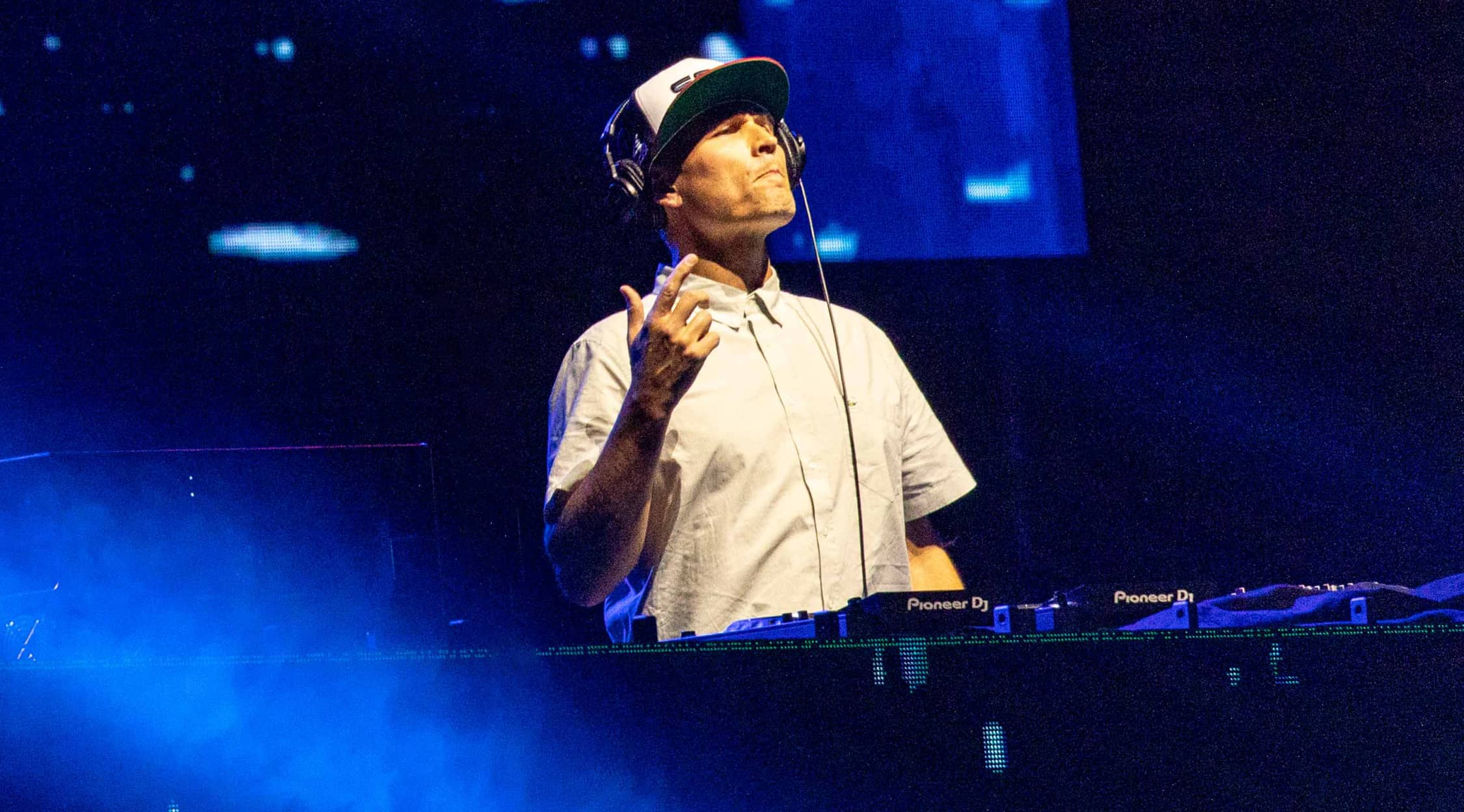 Zuma
Kaskade Tickets
Kaskade tour dates
Ryan Raddon, better known by his stage name "Kaskade," is a popular and well-known electronic music artist who has been producing music since the 1990s. His unique and iconic brand of progressive house has become increasingly popular since the late 2000s, thanks in no small part to the albums and performances of Kaskade himself.
Kaskade's background
Ryan was born in Chicago, and later moved to Provo, Utah, to attend Brigham Young University. Ryan spent two years in Japan on a mission for The Church of Jesus Christ and Latter-day Saints before returning to Utah to attend the University of Utah.
After Ryan graduated with a degree in communications, Ryan began moonlighting as a DJ at a small basement club called Club Manhattan. Ryan used the money from that gig to gradually purchase the studio equipment he would use to eventually produce his first albums.
In 2000, Ryan got a job working as an assistant at Om Records, an electronic music record label in San Francisco. After proving himself as a talented musician to the executives at Om Records, Ryan (now Kaskade) signed a three-album contract. Later that year (2001), Kaskade's first hit single was released. Steppin' Out eventually reached No. 5 on Billboard Magazine's Hot Dance Club Play chart, as well as No.6 on the Dance Radio Airplay list.
Kaskade's career milestones
In 2006, Kaskade ended his 6-year relationship with Om Records and signed a deal with Ultra Records. It was at this time that he and Deadmau5 -- another popular and iconic electronic music producer -- partnered up to produce a number of tracks that would go on to become some of the most popular hits either of them have made to date.
In 2012, Kaskade had the opportunity to headline the Ultra Music Festival -- widely regarded as one of the top electronic music events of the year worldwide. The next year, Kaskade was nominated for two Grammys, Best Dance Recording and Best Dance/Electronica Album, for the song "Atmosphere" and the album Atmosphere, respectively.
In 2015, Kaskade proved he was truly a mainstream success with his headline performance at Coachella, widely considered the premier music event in Southern California, and one of the most significant music events in the United States. Even more impressive was the size of the crowd that Kaskade was able to generate, which were the largest in Coachella's history up to that point.
Similar to Kaskade
Kaskade is iconic in the electronic music industry, but there are some of his contemporaries that have similar styles. The first name that comes up when comparing to Kaskade is of course Deadmau5. In addition to having iconic and distinct musical styles, their collaborations through the years have been among the most popular productions either have made in their respective careers. Morgan Page is another popular electronic music artist that is often compared in sound and style to Kaskade.
Sources:
https://en.wikipedia.org/wiki/Kaskade
Back to Top
Epic events and incredible deals straight to your inbox.