Looking for Jenny Lewis outside the UK?
Check out one of our international sites.
Take me there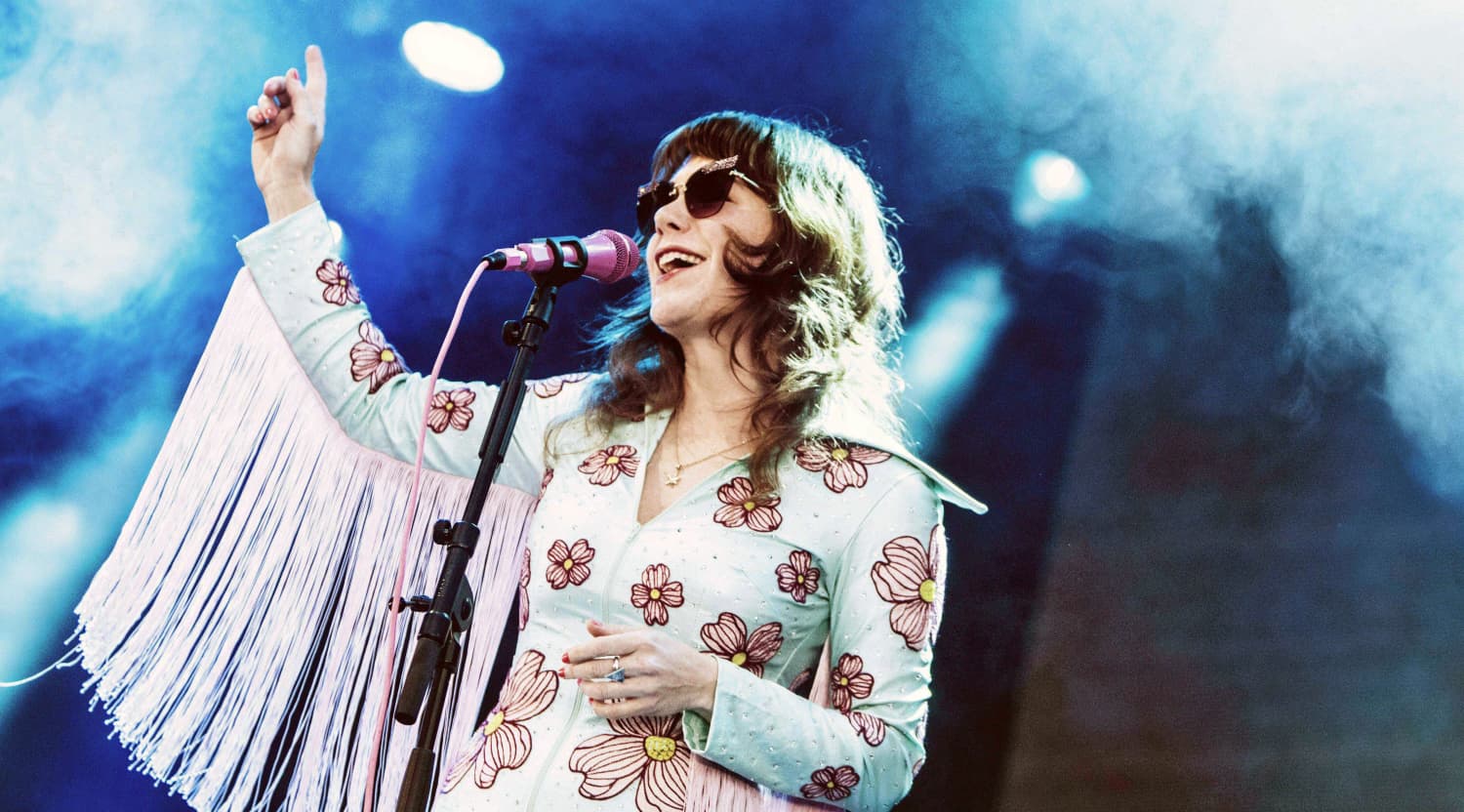 Zuma Press
Jenny Lewis Tickets
Discover the world of indie rock with Jenny Lewis
Famous for both her solo work and her previous rock band known as Rilo Kiley, Jenny Lewis is an American singer, guitarist, and songwriter that has been gracing fans with her high-energy performances since the 1990s. Her extensive discography features a variety of albums from the music groups she has previously been apart of, as well as three different solo records that she released throughout the mid 2000s. Jenny Lewis tickets are available to buy and sell via StubHub.
The transformation from acting to a music career
With how many diehard fans Jenny Lewis has acquired over the past several decades, it can be difficult to believe that she wasn't always a singer. However, when she first started her career in the arts, it was as a child actress in the 1980s. She appeared in several films and a television series, and eventually made the decision to begin focusing on music during the mid 1990s. The creation of the band Rilo Kiley was her first concrete step towards becoming a professional singer, and the group's indie beats were so catchy that it was Warner Bros. who ended up helping them produce both their first and second albums. Although Rilo Kiley didn't officially disband until 2014, Lewis began focusing on her solo career in the early 2000s. Her first record featured a variety of popular musicians, including Ben Gibbard from Death Cab For Cutie, James Valentine from Maroon 5, and the Watson Twins, thus helping the album to be almost an immediate success. In addition to Jenny Lewis' unique style, critics have always been in love with her voice, some even describing it as seductive and similar to that of Emmylou Harris. Whether she is performing with one of her musical projects, such as The Postal Service, or is hosting a solo concert, fans are always eager to get their hands on Jenny Lewis tickets.
A one-of-a-kind performance
Jenny Lewis' performances have always caught the eyes of fans not only because of her music, but also because of her costumes, choreography, and stage presence. By experimenting with her own new sounds and different genres, as well as periodically collaborating with other artists, she has been able to appeal to a wide variety of listeners around the world. To truly understand why so much of her original music is still popular to this day, you simply must see one of her live performances. Jenny Lewis tickets can be both bought and sold through StubHub.
Back to Top
Epic events and incredible deals straight to your inbox.