Looking for Jason Alexander outside the UK?
Check out one of our international sites.
Take me there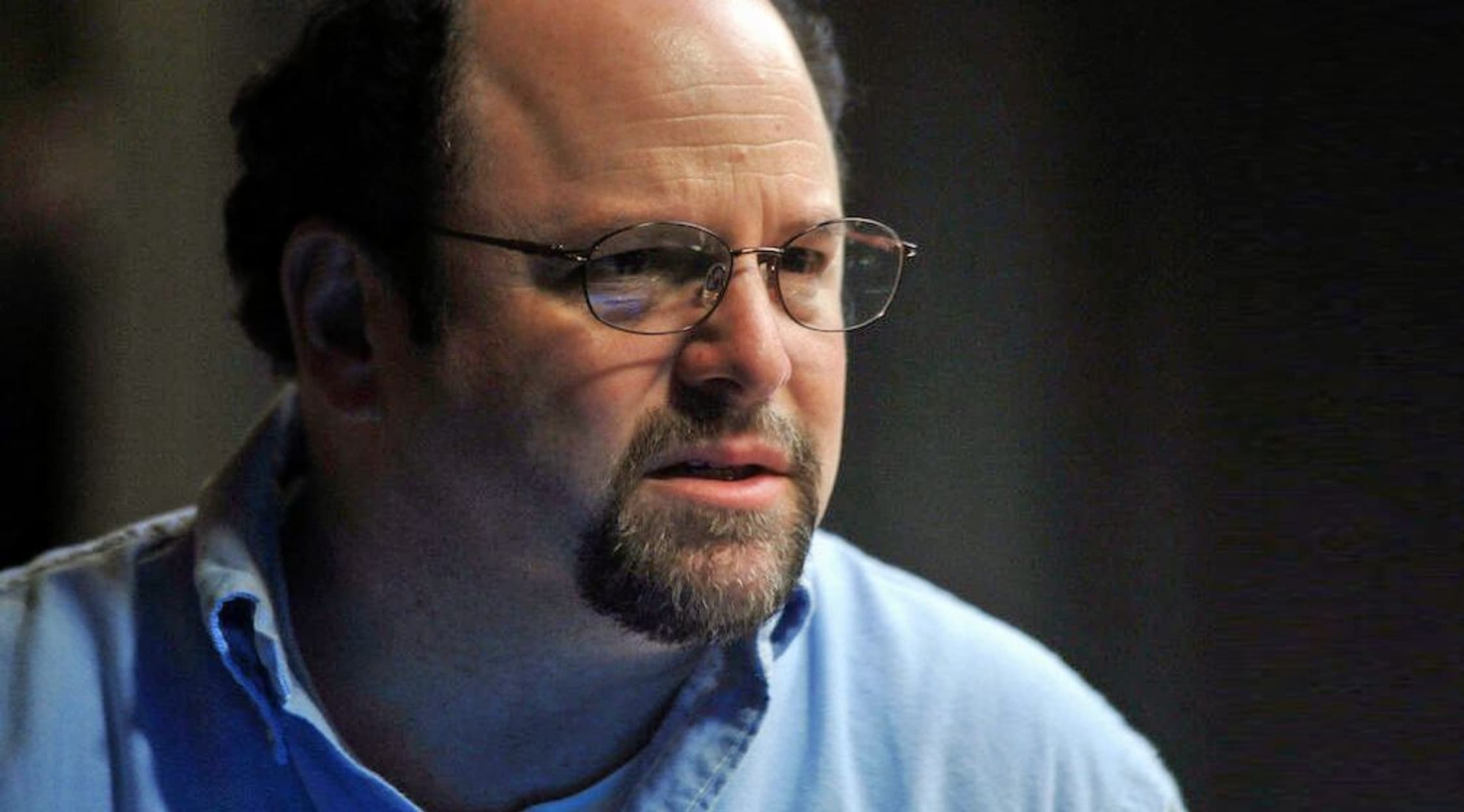 Rovi
Jason Alexander Tickets
Jason Alexander Plot
Not every comedian or performer gets the chance to showcase their talents for a national audience to enjoy, so when the opportunity presents itself, it's no surprise that many jump at the chance to take on any role that will further their career. While that sounds like it would be a great move for anyone trying to break into the acting world, it becomes a more complex issue if the actor in question has traditionally gotten their start on the stage. That might deter some from taking their talents to lower-brow television shows and films if they have an established career on the stage, but there are some performers out there who have a deep love for performing, regardless of the role. If you've been hoping to see a celebrated figure who just can't get enough of the world of acting and comedy on the stage that's going to be bringing his next set to a stage near you to enjoy, take a look at StubHub early to see if you'll be able to enjoy when Jason Alexander comes to speak next near you! Starting on the stage on Broadway throughout the 1980's, Jason Alexander trained diligently to improve his abilities throughout the decade. His big break wouldn't come until he was cast in the popular television sitcom Seinfeld, but this role has set him up to perform alongside some of the biggest names in the industry today. Appearing in movies like Shallow Hal and commercials for national brands like KFC, Jason Alexander has kept busy with his career off-stage, but that doesn't mean that he's done bringing his talents to a venue near you to enjoy! Take a look at when Jason Alexander is going to be performing next near you to see this hilarious figure perform in your area, get your tickets today!
Jason Alexander Schedule
Have you been hankering for an evening out with your closest friends lately at a comedy show that will be sure to get you clutching at your sides with laughter? Well if the plan for this weekend is to hopefully head out this weekend to catch Jason Alexander perform on the stage at the Harrah's Atlantic City in Atlantic City, New Jersey or when he goes to take his next comedy set to the Schermerhorn Symphony Center in beautiful Nashville, Tennessee, know that you're in for a real treat provided you get your tickets early through StubHub while they're still available! That's because since the popularity of Seinfeld launched Jason Alexander into the world of celebrity, fans have jumped at the chance to see this recognizable figure on the stage. While that's good news for Jason Alexander, these same folks may be preventing his biggest comedy fans from getting the opportunity to see a performance of his on the stage, so if you've been looking for a way to get out of the house this weekend, don't be deterred by the popularity of Jason Alexander! Take a look at StubHub early so that you can end up getting your chance to pick up tickets before Jason Alexander's next show is completely sold out! Get your tickets to see Jason Alexander perform today!
Jason Alexander Cast
While he's worked with some of the finest stage actors performing in America today, Jason Alexander has also had the chance to work alongside some of the biggest celebrities working today as well. Putting his talents alongside Jerry Seinfeld, Julia Louis-Dreyfus, Larry David, Michael Richards, Ruth Cohen, Jerry Stiller, Wayne Knight, Heidi Swedberg, Liz Sheridan, Estelle Harris, Barney Martin, Gwyneth Paltrow, Jack Black, Tony Robbins, Joe Viterelli, Rene Kirby, Susan Ward, Brooke Burns, Zen Gesner, Robert DeNiro, Piper Perabo, Rene Russo, June Foray, John Goodman, Kel Mitchell, Randy Quaid, Keith Scott, Janeane Garofalo, Kenan Thompson, Jonathan Winters, Whoopi Goldberg, Julia Roberts, Richard Gere, Laura San Giacomo, Hector Elizondo, Ralph Bellamy, and more, Jason Alexander has kept himself in the limelight thanks to his hilarious performances. Don't miss out on your chance to hear from Jason Alexander when he comes to the stage next near you, purchase your tickets through StubHub while you still have the chance!
Jason Alexander Author
Are you the kind of comedy fan that fills their computer with non-stop comedy set after comedy set to make sure you don't miss out on any of your favorite performer's latest material? Have you been DVRing every episode of Last Comic Standing to make sure that you can critique some of the performers on their stage presence and delivery from your couch? Well if you're the kind of person that's this dedicated to the world of making people laugh, then you might want to try heading out and seeing a show on the stage to get the full feel of what it's like to be in the audience for one of your favorite performers! If you're looking to get out of the house this weekend and into a show you can't stop laughing at, pick up your tickets to see a hilarious performer like Jason Alexander when this figure takes to the stage next near you! Working his way towards becoming a household name with his portrayal of the character George Costanza on the hit show Seinfeld, Jason Alexander put himself on the map with his comedic performances that helped carry the show through to its final season. Though he has a long and established career on the stage preceding his time on Seinfeld, many fans can't help but associate Jason Alexander with his most popular role. It may be surprise to them then that Jason Alexander still performs on the stage, writing his own jokes and showcasing his talents at every performance. Don't miss out on your chance to see Jason Alexander in person, get your tickets to hear what he has to say through StubHub today!
Jason Alexander Trivia
Q: Long hailed for his acting and comedy talents, when was performer Jason Alexander born?
A: Popular actor and stand up comedian Jason Alexander was born on September 23, 1959.
Q: What city holds the distinction of being the birthplace of Jason Alexander?
A: Popular actor and stand up comedian Jason Alexander was born in Newark, New Jersey.
Back to Top
Epic events and incredible deals straight to your inbox.