Looking for Izal outside the UK?
Check out one of our international sites.
Take me there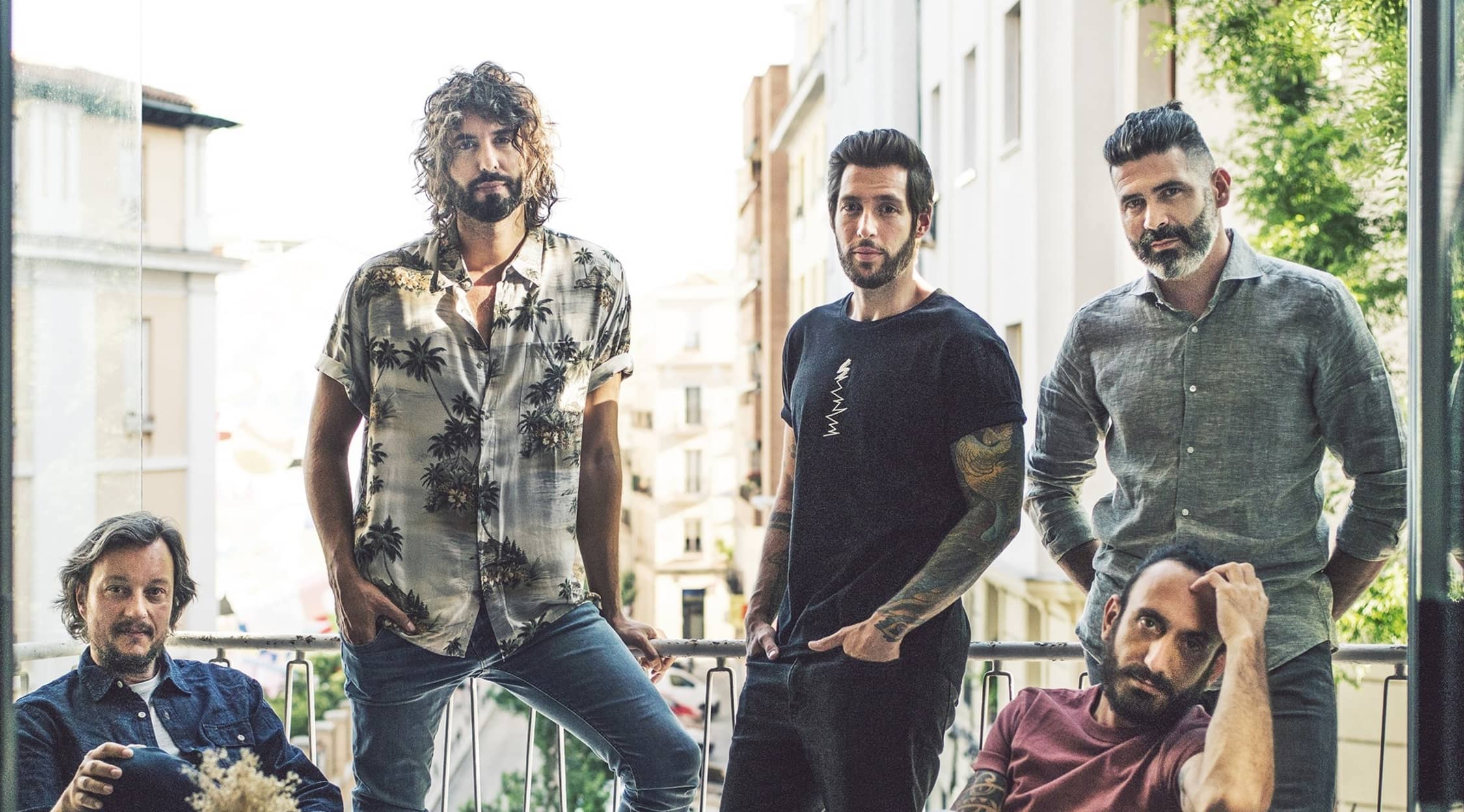 Izal Tickets
Get yourself some Spanish indie pop from Izal
Izal are an interesting group. They play light guitar pop with an emphasis on strong male vocals and catchy melodies that have made them big stars in their native Spain. Their albums always play on specific themes, and the band members adapt their stage shows, outfits and live personas according to the visual design of the current motif. This adds an engaging extra element to their infectious Spanish indie pop. Find out for yourself when you buy or sell Izal tickets on StubHub.
A fast trajectory to the top of the Spanish charts
Izal is led by Mikel Izal, a computer programmer, creative artist, guitarist, songwriter and singer. His chance meeting with Emanuel Pérez Macías (known as Gato) at an art biennial in Madrid led to the two of them forming the nucleus of the band in 2010. They recruited other members from among their musician friends in Madrid and began rehearsing in earnest, thus embarking on a career that has taken them to the very top of the popularity stakes in Spain, having been signed by major label BMG. The band is a five-piece comprising four Spaniards and an Argentine (Gato is from Buenos Aires). If you're looking to place them in the sonic universe and you know a bit about Spanish indie pop, then think of bands like Supersubmarina and the equally massive Vetusta Morla. The latter has a more elaborate electro sound, but in essence, they play the same kind of middle of the road pop that has brought fans of all ages to their live shows in droves. So when you see Izal tickets available for sale, forget the language barrier and go and enjoy some universal pop music.


Serious musicianship lurking beneath a pop facade
Izal isn't only a superficial pop band, however. They're all serious musicians, none more so than guitarist Alberto Pérez Rodríguez. He's a studious type when it comes to his instrument and you can detect glimpses of the guitar heroes he grew up with and learned to play, eventually developing his own pop style that draws on some very tasteful influences. His main guitar mentor, so to speak, was Mark Knopfler, the legendary leader of Dire Straits who has enjoyed a stellar solo career for decades since the band's demise. Other guitarists that he strove to emulate while learning his craft were equally daunting, like Stevie Ray Vaughan, Rory Gallagher and Eric Johnson. Any budding guitarist who decides to model themselves on these heroes needs to be both very talented and very ambitious, and Rodriguez has both in spades. He's never showy, but fans of the guitar greats will appreciate his understated brilliance. Izal tickets always provide a very well-rounded live show: plenty of musical chops, catchy hooks and melodies, as well as a captivating live performance. Get them now on StubHub.
Back to Top
Epic events and incredible deals straight to your inbox.