Looking for Hugh Masekela outside the UK?
Check out one of our international sites.
Take me there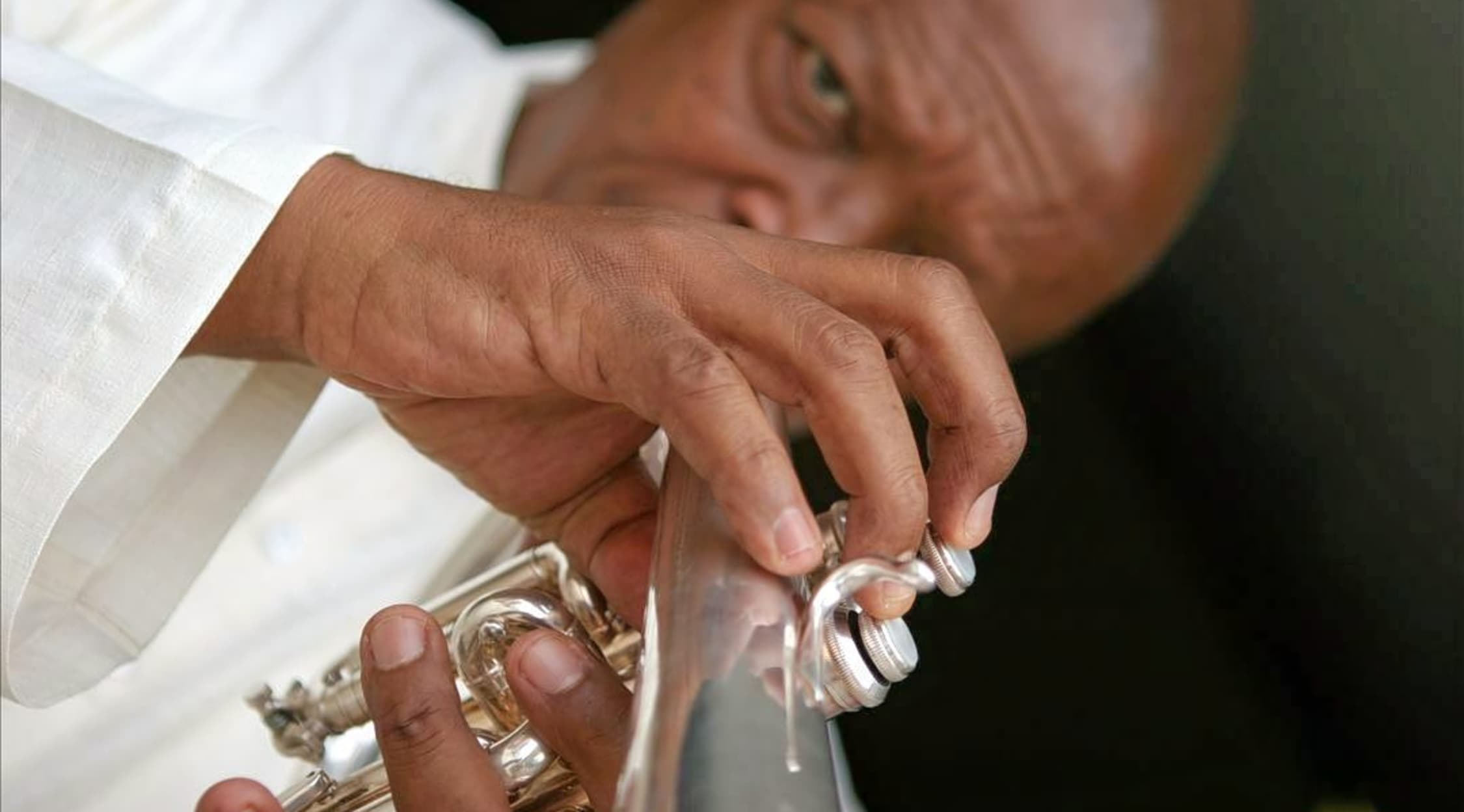 Rovi
Hugh Masekela Tickets
"
Hugh Masekela Tickets
After 50 plus years on the road, this living legend knows how to keep you entertained. Experience the wonder of a true master musician by picking up a set of Hugh Masekela tickets for a show near you.
Schedule
Hugh Masekela travels all over the world, performing at some of the biggest jazz festivals of the year. He plays throughout Europe, Africa, and has even been known to cross the pond now and again.
Trivia
In 1943, Father Trevor Heddleston, a civil rights activist in South Africa, presented a 14 year old Hugh Masekela with a trumpet. That simple act led, a decade later, to Hugh being tutored by the likes of Dizzie Gillespie and Louis Armstrong in the art of jazz. Some years later, Hugh Masekela was at the Monterey Pop Festival in 1967. He shared that stage with Janis Joplin, Jimi Hendrix, Otis Redding, and The Who at what many consider the greatest concert of all time.
Band
Born in 1939 in South Africa, Hugh Masekela's career has lasted more than 50 years. He has released 43 albums, most with him and his beloved flugelhorn on the cover. He has played with and learned from most of the greatest names in jazz history. He left South Africa, possibly for good, in 1960 and was exiled from his home nation for the next 30 years. During that time, he dove deep into the New York jazz scene, learning from the greats. In 1986, he wrote "Bring Him Back Home," which became an anthem around the world for the effort to free Nelson Mandela. In 1990, with his wish granted, he returned to his homeland. He did not, however, rest. He has been touring the world and releasing albums all these years since and won't be stopping anytime soon.
Breakthrough
In 1968, Hugh recorded "Grazin' in the Grass." It made it to number one in the US pop charts and became a worldwide smash hit. The song ended up selling over four million copies, cementing him as a true power in the world of jazz. The success of "Grazin' in the Grass" also created many opportunities for Hugh to collaborate with some of the biggest names in rock and roll.
Hit Album
Hugh Masekela never matched the success of his breakthrough hit, but he continued to record dozens of albums and work with musical greats like Paul Simon and The Byrds. Hugh has taken the influences of Miles Davis, Thelonious Monk, Max Roach, and his mentors, Gillespie and Armstrong, and crafted a decades long career of legendary horn playing. Beyond the horn, he also played a part in other historical events, including organizing a musical festival, Zaire 74, around the Rumble in the Jungle boxing match between Muhammad Ali and George Foreman.
Show Experience
There is something magical about watching a true master at his craft. Hugh Masekela is a legend and he gives a legendary performance at every show. Each note he plays falls just exactly where it belongs, even if it didn't belong there a second ago. He plays and sings with a singular joy for life, smiling all the while, teasing his audience at times. This is a man doing what he was born to do: performing before a laughing, dancing, mesmerized audience.

"
Back to Top
Epic events and incredible deals straight to your inbox.