HIGH SIERRA MUSIC FESTIVAL
Looking for High Sierra Music Festival outside the UK?
Check out one of our international sites.
Take me there
High Sierra Music Festival tour venues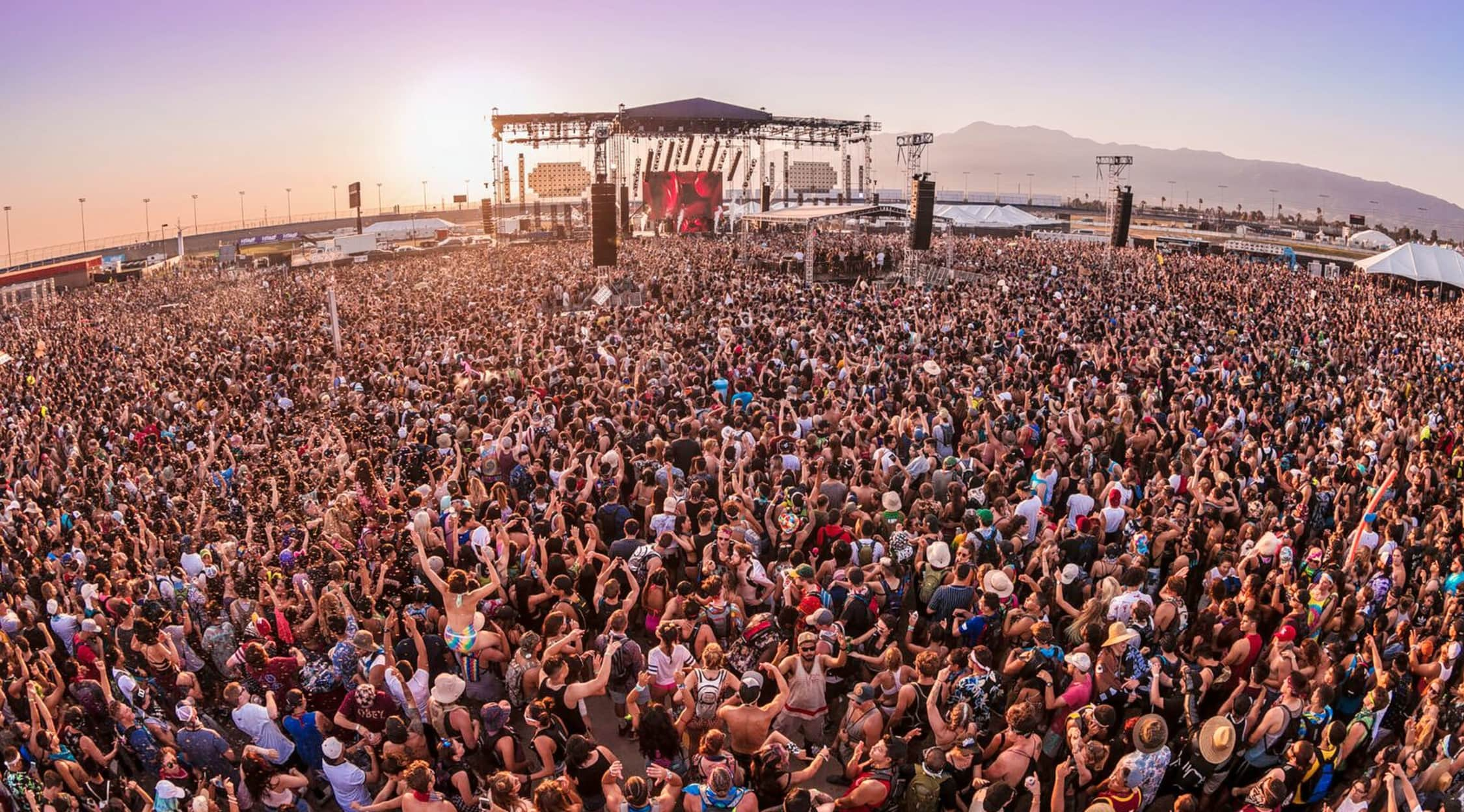 Alive Coverage
High Sierra Music Festival Tickets
High Sierra Music Festival Tickets
For lovers of jam band, newgrass and funk, with a sprinkling of bluegrass, roots rock and aftrobeat thrown in for good measure, the High Sierra Music Festival offers a plethora of tunes from the cream of the crop in each musical genre. It's a family musical experience with plenty of fine dining, shopping, arts and crafts and movement play shops -- featuring a variety of yoga and other movement options -- that make for an unforgettable weekend. Held high in the mountains in Quincy, California, about 80 miles northwest of Reno Nevada, this multi-day music festival combines the beauty of the mountains with incredible musicians and artisans to create a one-of-a-kind experience.
Schedule
The High Sierra Music Festival is held annually on or around the Fourth of July weekend. The first festival happened in 1991 in Leland Meadows, California and remained there for three years. From there, the festival moved to Bear Valley for several years until settling in its permanent home in the town of Quincy. The schedule of musical artists varies from year to year, but regular attendees always come away wanting more. The event is family friendly, with certified nannies available for attendees throughout the festival.
Trivia
The High Sierra Music Festival is the birthplace of High Sierra Music, an organization that produces world-class music festivals around the United States. One of the most popular bands at the event, The Slip, is the only group to have played at the music festival for 12 years in a row.
Band/Singer
For singers and bands who share a passion for eclectic musical styles, the High Sierra Music Festival is the place to be. Some of the groups featured at the yearly festival during its 24-year history include The Black Crows, Bob Weir and Rat Dog, Michael Franti and Spearhead, Bella Fleck and the Flecktones, Brice Hornsby, The String Cheese Incident, Nickel Creek, and Yonder Mountain String Band.
Breakthrough
The first High Sierra Music Festival featured 20 different bands. From there, the event has grown to more than 55 groups each year. Bands play at a variety of scheduled times throughout the weekend, but it's not unusual to experience spontaneous mini-concerts in the backs of RVs, around campfires or any place musicians happen to gather.
Hit Albums
Although there are no actual albums produced from the High Sierra Music Festival, audience taping is allowed in designated areas of each concert venue. The taping policy is subject to change if a particular artist or band requests it. No video recording of any kind is permitted during concerts.
Show Experience
The High Sierra Show experience is unlike any other festival of its kind. The mountains provide the perfect backdrop for a relaxing weekend of music, local artisan crafts, yoga, hiking and everything a music festival goer might expect from a camping/music-festival experience. Bluegrass artists and others fill the air with music from around the country, but it all seems right at home under the big, blue skies of the Sierra Madres. Outdoor festival venues include the Grandstand Stage, Big Meadow, Vaudeville Tent, Funk and Jam House, and the High Sierra Music Hall. Both the Grandstand Stage and Big Meadow are open-air venues. With a variety of High Sierra Music Festival tickets available, from single-day passes to full festival and festival/camping passes, this event offers something for everyone.
Back to Top
Epic events and incredible deals straight to your inbox.