HELLO DOLLY LOS ANGELES
Hello Dolly Los Angeles Tickets
Looking for Hello Dolly Los Angeles outside the UK?
Check out one of our international sites.
Take me there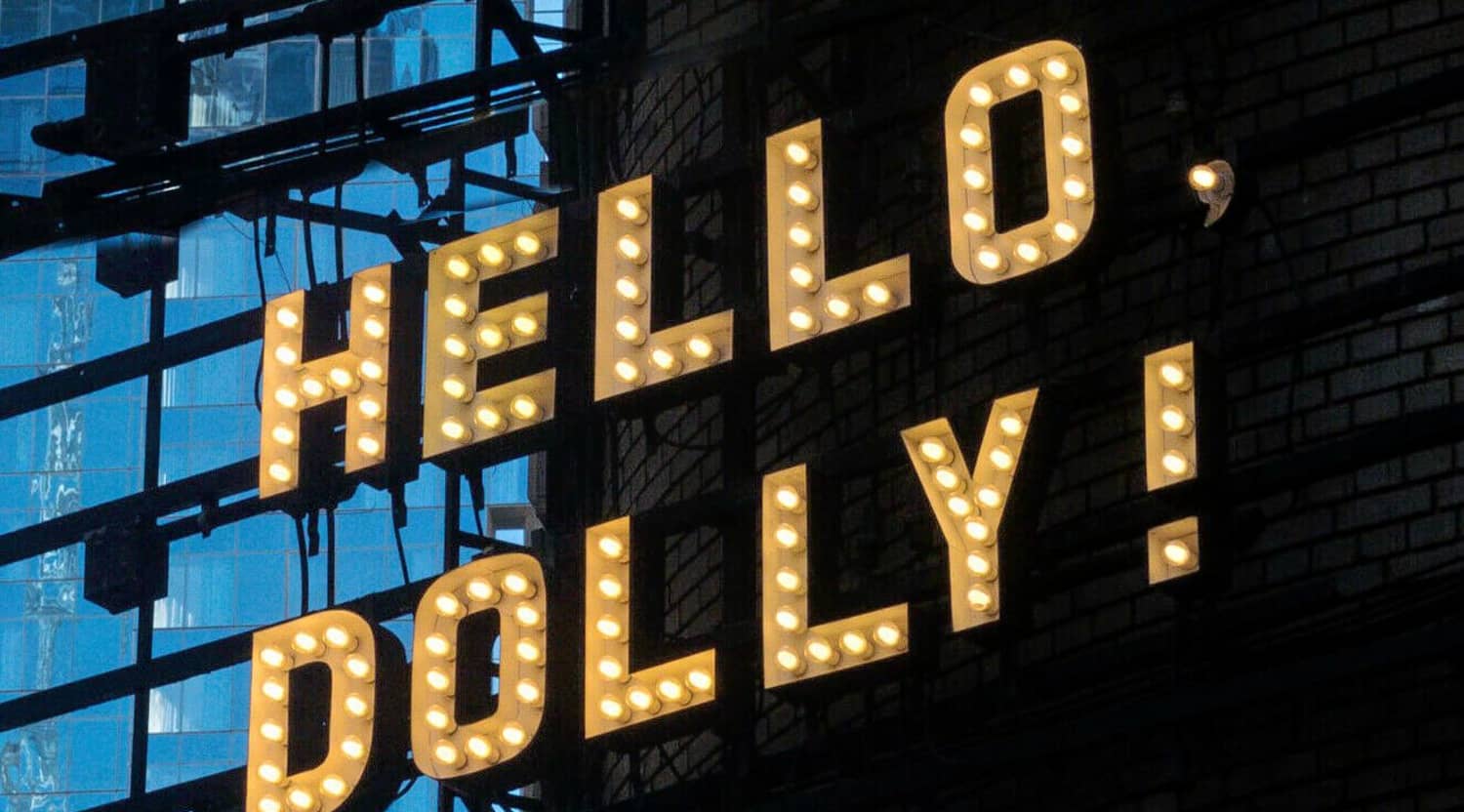 Alamy
Hello Dolly Los Angeles Tickets
Hello Dolly Los Angeles Tickets
Based on The Matchmaker, formerly called The Merchant of Yonkers, Hello, Dolly follows a matchmaker, Dolly Levi, as she travels to Yonkers to visit Horace Vandergelder, an unmarried wealthy man. Dolly convinces Horace, along with his niece and her significant other, as well as Horace's two clerks to take a trip to New York City. While there, Dolly fixes up Horace's clerks with a woman he had been pursuing and her assistant. While her match was made with ill intent since she has her eye set on Horace, everything works itself out in the end. The musical Hello, Dolly has gone on to win numerous Tony Awards and praise from critics and fans alike. One of the most popular musicals on Broadway as well as internationally, this show continues to receive accolades and award nominations to date. If you are in the Los Angeles area you can catch a showing of Hello, Dolly at one of the local venues.
Dolly Came a Long Way
The concept of Hello, Dolly began in 1835 when a play by John Oxenford, A Day Well Spent, was turned into a comedic work by Johann Nestroy. What was originally A Day Well Spent, was now a comedy called Einen Jux Will Er Sich Machen which is translated as He Will Go on a Spree or He'll Have Himself a Good Time. However, Nestoy's play was adapted into another farcical work, this time by Thornton Wilder who renamed the play The Merchant of Yonkers. The Merchant of Yonkers didn't do very well, and so Wilder gave it a revision and renamed it The Matchmaker, turning the play into a hit onstage.
Where can I buy Hello Dolly Los Angeles tickets?
You can get your Hello, Dolly Los Angeles tickets at stubhub.com where you can make your purchase quickly and securely with the site's FanProtect guarantee.
Who are the cast members of Hello Dolly Los Angeles?
The current cast members of the Hello, Dolly Los Angeles tour are John Bolton, Jane Brockman, Daniel Beeman, Sean Burns, Colin Bradbury, Alec Cohen, Carolee Carmello, Chelsea Cree Groen, Julian DeGuzman, Christopher Faison, Blake Hammond, Laura Sky Herman, Karen Elliott, Jenny Hickman, Nathan Keen, Madison Johnson, Laura Irion, Ben Lanham, Julie Kavanagh, Analisa Leaming, Hillary Porter, Marty Lauter, Ian Liberto, Scott Shedenhelm, Colin LeMoine, Kyle Samuel, Maria Cristina Slye, Steffany Pratt, Cassie Austin Taylor, Timothy Shew, Brandon L. Whitmore, Davis Wayne and Cayel Tregeagle.
What is the setlist for the Hello Dolly Los Angeles tour?
Some of the songs that you may hear at the Hello, Dolly Los Angeles tour are "I Put My Hand In," "Prologue ("Hello Dolly!")," "It Takes A Woman (Reprise)," "Call On Dolly," "World, Take Me Back," "Ribbons Down My Back," "It Takes A Woman," "Put On Your Sunday Clothes," "Motherhood March," "Before The Parade Passes By," "Come and Be My Butterfly," "Ribbons Down My Back (Reprise)," "Love Look In My Window," "Entr'acte," "Dancing," "The Waiters' Gallop (Reprise)," "So Long, Dearie," "It Only Takes A Moment," "Elegance," "The Polka Contest" and "The Waiters' Gallop."
Where will Hello Dolly Los be staged in Los Angeles?
Currently, there are no tour dates for Hello, Dolly in Los Angeles. Hello, Dolly was last staged at the Pantages Theatre in Los Angeles. If you'd like to know when Hello, Dolly will be at a venue near you, check back at StubHub for updates.
How long is the running time for Hello Dolly Los Angeles?
The running time for Hello, Dolly at the Pantages Theatre in Los Angeles is typically about two hours and 30 minutes. There is usually one intermission.
What musicals are similar to Hello, Dolly?
If you enjoyed Hello, Dolly, you will most likely like musicals such as Fiddler on the Roof and My Fair Lady.
Back to Top
Epic events and incredible deals straight to your inbox.