HELLO DOLLY EAST HADDAM
Hello Dolly East Haddam Tickets
Looking for Hello Dolly East Haddam outside the UK?
Check out one of our international sites.
Take me there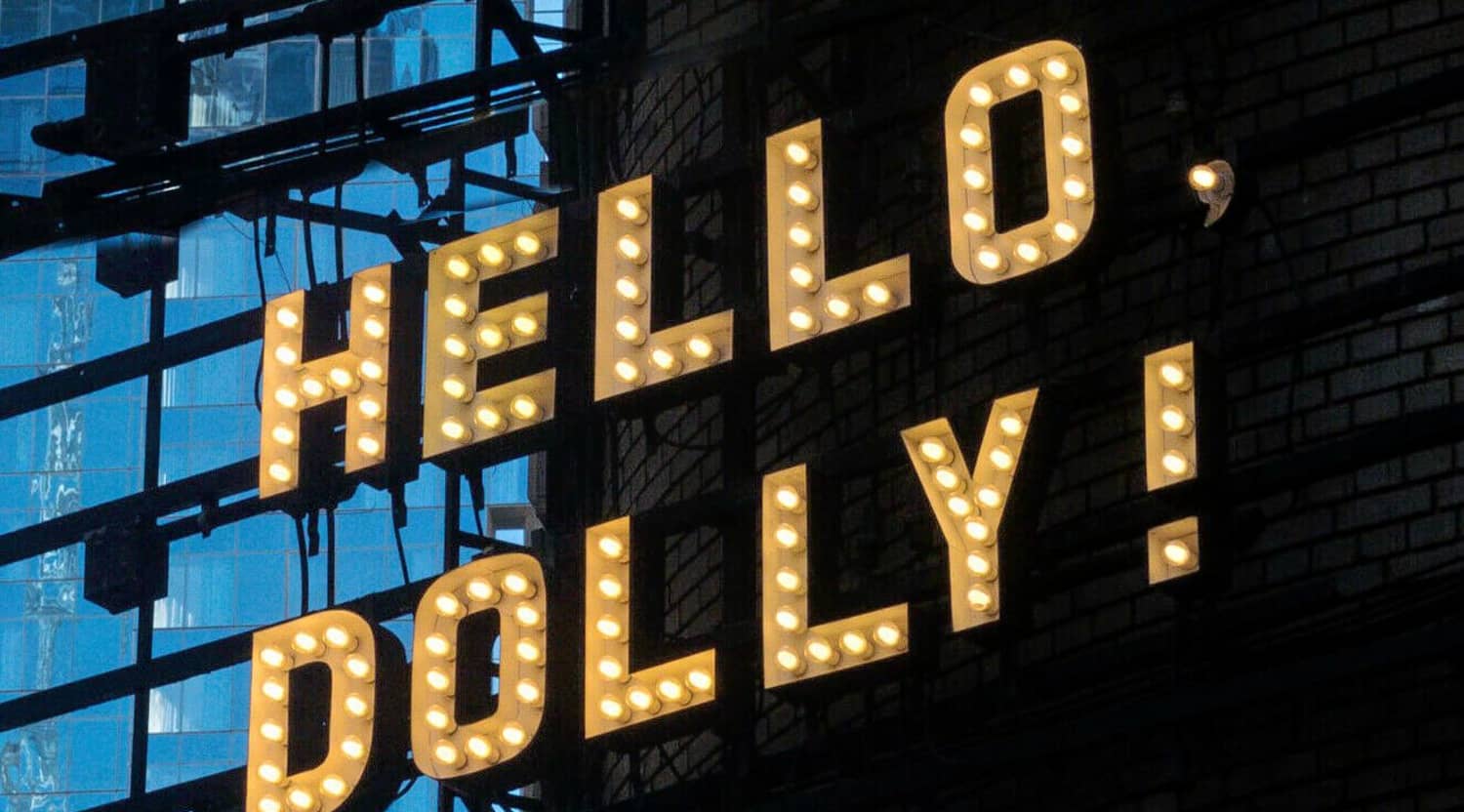 Alamy
Hello Dolly East Haddam Tickets
Hello Dolly East Haddam Tickets
One of the most enduring musical theater hits to ever grace the stage, Hello Dolly, is making its way to East Haddam, Connecticut. Pick up your tickets for the infectious musical that has enjoyed three Broadway revivals and global success, including being made for the silverscreen, which was nominated for seven Academy Awards! Additionally,Hello Dolly played for nearly 3,000 performances on Broadway at the St. James Theatre with Carol Channing in the lead role. At the time, it was the longest Broadway musical. The show's album was also inducted into the Grammy Hall of Fame in 2002.So what are you waiting for?! Say "hello" to Hello Dolly and pick up your Hello Dolly East Haddam tickets now through StubHub!
Hello Dolly East Haddam Theater Tickets
A delectable musical treat for all ages, Hello Dolly unfolds the story of Dolly Levi, a brassy, relentless widow with a penchant for matchmaking. Dolly takes a trip to the Big Apple to meet a millionaire, Mr. Vandergelder. He is already involved with another woman, but Dolly is determined to change that! With contagious tunes and a heart of gold, Hello Dolly will keep your heart light and your toes tapping. Pick up your Hello Dolly tickets today through StubHub now! If you can't make it to the East Haddam production, take a look around StubHub for other Hello Dolly tickets, including Hello Dolly Chicago tickets .This hit stage play is one you don't want to miss!
Hello Dolly East Haddam
In the timeless musical, Hello Dolly, you will meet Dolly Gallagher Levi, the turn-of-the-century widowed matchmaker who after cleverly arranging marriages for others through a series of romantic entanglements, ultimately pursues her own match. To find out what happens next, pick up some tickets for Hello Dolly right here through StubHub – the only ticketing outlet you'll ever need when it comes to entertainment. StubHub offers tons of events to choose from at the best ticket deals around, so shop around today!
Hello Dolly East Haddam Goodspeed Opera House Tickets
It is easy to understand why so many people are drawn to the Goodspeed Opera House in East Haddam for events. From first-class concerts to family shows to Broadway shows, this venue has it all. Get your Goodspeed Opera House tickets from StubHub today to find out what levels Dolly resorts to in getting her man. From the music to the storyline, Hello Dolly has it all. Grab your friends and family, and reserve your tickets now before it's too late!
Hello Dolly East Haddam Goodspeed Opera House
Make sure you get your hands on some musical tickets for the extraordinarily entertaining Hello Dolly production in East Haddam to see why this musical has managed to weather decades on the stage. Check out StubHub now for information on venue details, ticket availability and theater schedules. And don't forget to check out other events StubHub has available to you like concerts, rodeos and sporting events. So what are you waiting for?! Browse around StubHub today!
Back to Top
Epic events and incredible deals straight to your inbox.