Looking for Hello Dolly Chicago outside the UK?
Check out one of our international sites.
Take me there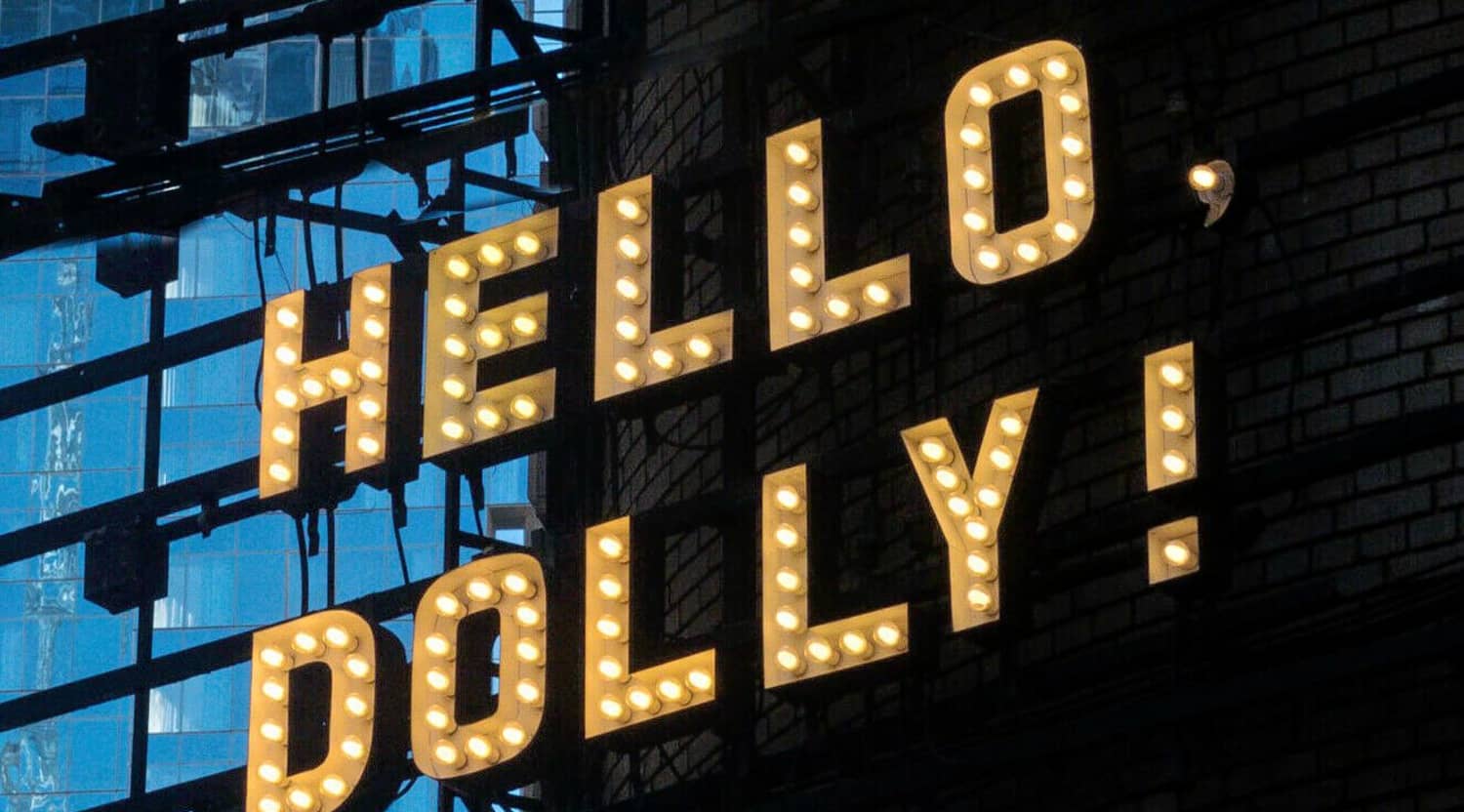 Alamy
Hello Dolly Chicago Tickets
Hello, Dolly! Chicago Tickets
The 1964 hit musical Hello, Dolly! is one of the most icon Broadway shows of all time. Set at the turn of the 20th century in Yonkers, NY, Hello, Dolly! is an irreverent story of romance and comedy. Professional matchmaker Dolly Gallagher Levi tries to find a wife for the rich unmarried businessman Horace Vandergelder, but moments of mistaken identity, secret rendezvous and crazy hi-jinks quickly ensue. Audiences in Chicago can catch a live performance of Hello, Dolly! whenever it comes to town.
Call on Dolly
Hello, Dolly! is based upon the story of Thornton Wilder's 1955 play The Matchmaker. Wilder owed a large debt of gratitude to previous 19th century comedies, such as A Day Well Spent by John Oxenford and an Austrian musical play by Johann Nestroy. However, Wilder's first crack at the story, the 1938 play The Merchant of Yonkers, was an uninspiring failure. It ran for a mere 39 performances in New York before closing permanently. The Matchmakers was his second attempt at the story. It proved to be far more successful thanks to a reworked script built around the charisma and talent of leading actress Ruth Gordon. The Matchmaker was adapted into a 1958 film starring Shirley Booth, Anthony Perkins and Shirley MacLaine. In the 1960s, playwright Michael Stewart and composer Jerry Herman teamed up to create a musical version with an original score and a more streamlined story. Gower Champion, whose other works include Bye Bye Birdie and 42nd Street, served as the director and choreographer of the opening show. When it premiered on Broadway, Hello, Dolly! was an immediate sensation. With a cast of Carol Channing, David Burns, Charles Nelson Reilly and Eileen Brennan, the musical ran for 2,844 performances at the St. James Theatre between 1964 and 1970. During award season, Hello, Dolly! took home an astonishing 10 Tony Awards, which still ranks as one of the most all time. It won for Best Musical, Best Author of a Musical, Best Direction, Best Choreography, Best Actress and Best Composer and Lyricist. Hello, Dolly! also won a 1965 Grammy for Song of the Year.
Where can I buy Hello, Dolly! Chicago tickets?
Hello, Dolly! Chicago tickets are available at the online marketplace StubHub.
Is Hello, Dolly! coming to Chicago?
Hello, Dolly! last appeared at the Oriental Theatre between Oct. 23 and Nov. 17, 2018 as part of the Broadway in Chicago series. Located in the Downtown Theater District, Broadway on Chicago brings some of the biggest musicals in the world to the stage of Chicago. If more tour dates are announced in the future, then StubHub will have the dates and times.
What are the musical numbers for Hello, Dolly?
Hello, Dolly! features an original score of "Call on Dolly," "It Takes a Woman," "Put on Your Sunday Clothes," "Ribbons Down My Back," "Motherhood," "Dancing," "Love, Look In My Window," "Before the Parade Passes By," "I Put My Hand In," "Elegance," "The Polka Contest," "It Only Takes a Moment," "So Long, Dearie" and "Hello, Dolly!" Thanks to the enduring popularity of the score, both the Louis Armstrong single of "Hello, Dolly!" and the original cast recording were inducted into the Grammy Hall of Fame in 2001 and 2002, respectively.
What can I expect from a performance of Hello, Dolly?
Hello, Dolly! is a farcical comedy in the manner of matchmaking romance stories. The musical has been a crowd favorite thanks to the big dance numbers, the catchy music, the imaginative staging, the witty humor and, of course, the headstrong attitude of Dolly herself. The show is recommended for ages 9 and up.
How long is the running time?
Hello, Dolly! lasts for approximately two hours and 35 minutes with a single intermission.
Which musicals are similar to Hello, Dolly?
If you enjoyed the music and story of Hello, Dolly!, then you might want to check out Wilder's original play, The Matchmaker.
Back to Top
Epic events and incredible deals straight to your inbox.