Looking for Hello, Dolly! Boston outside the UK?
Check out one of our international sites.
Take me there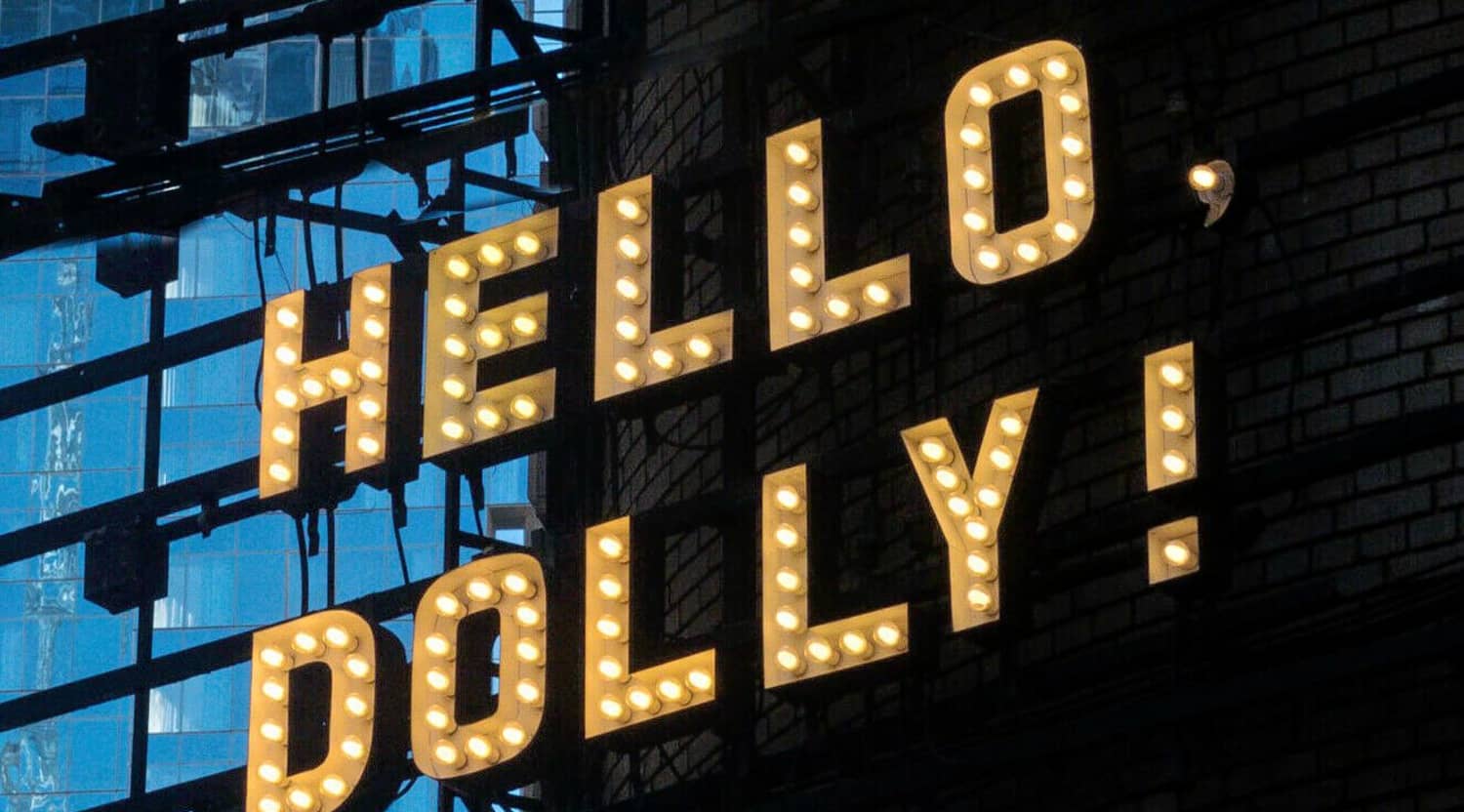 Alamy
Hello, Dolly! Boston Tickets
Musical: Hello, Dolly!
Genre: Musical
Music and Lyrics: Jerry Herman
Tony Awards Won by the Original Broadway Production: 10
Premiere: 1964
Some of the Songs: ÒCall on Dolly,Ó ÒPut On Your Sunday Clothes,Ó ÒBefore The Parade Passes By,Ó ÒHello, Dolly!,Ó ÒIt Only Takes a MomentÓ
Hello, Dolly! Boston Tickets
Based on the play The Matchmaker by Thornton Wilder, Hello, Dolly! follows Dolly Gallagher Levi, a matchmaker, as she tries to find a partner for Horace Vandergelder, a wealthy businessman. Dolly is strong-willed and a widow, but once she arrives in Yonkers to meet Vandergelder, it becomes apparent that she wants to marry him herself. Drama and comedy follow as Dolly determines whether it makes sense to move on with her life after her late husbandÕs passing. With lyrics and music by Jerry Herman, who is known for his work on other hit comedy musicals like La Cage aux Folles and Mame, the show features songs such as ÒBefore The Parade Passes By,Ó ÒCall on Dolly,Ó and ÒIt Only Takes a Moment.Ó With an engaging plot and classic tunes, Hello, Dolly! has charmed generations of theater-goers. Put on your Sunday clothes and get your Hello, Dolly! tickets today at StubHub.
Hello, Dolly!: A Match with Critics
Hello, Dolly! has won multiple awards, starting with the original 1964 Broadway production winning 10 Tony Awards, a record-holder for 37 years. The Tony Awards won included Best Musical, Best Book of a Musical, Best Original Score, and Best Choreography. In 1968, Pearl Bailey received a Special Tony for being a standout replacement. That was significant because Bailey was a black woman being recognized for her take on Dolly, which delighted the critics. The musical itself is not the only thing that has taken home accolades: the cast recording has a spot in the Grammy Hall of Fame, and the 1969 film adaption won multiple Academy Awards. Over the years, the Hello, Dolly! tour has performed at multiple venues, including the Boston Opera House where the School of Rock Musical has scheduled performances.
Back to Top
Epic events and incredible deals straight to your inbox.