Looking for Hank Williams Jr. outside the UK?
Check out one of our international sites.
Take me there
Hank Williams Jr. tour venues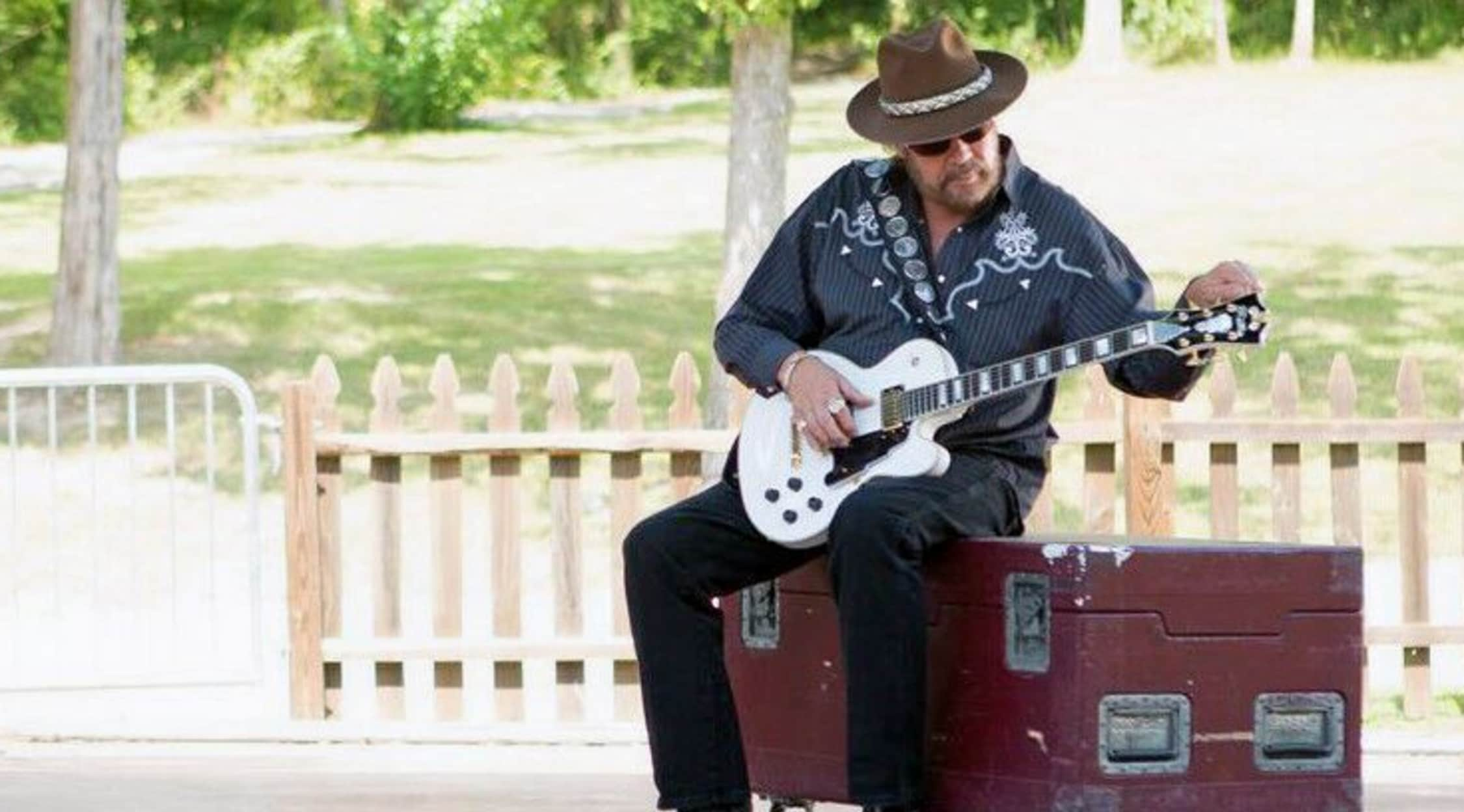 Rovi
Hank Williams Jr. Tickets
Playing a combination of classic country, country rock, blues and southern rock, Hank Williams Jr. is the son of the legendary performer, Hank Williams. Mostly associated with his twanging guitar licks and singing, Williams Jr. is a multi-instrumentalist and equally at home performing on upright bass, piano, harmonica, fiddle or drums. Born in 1949, Williams' career began as a boy when his style was little more than a faint imitation of his father. Despite this, Williams Jr. has gone on to develop his own unique approach to vocal styling and is very much an artist in his own right.
Raised in Shreveport in Louisiana, Williams listened to a number of artists who would influence his playing style. Aside from his father, Williams cites Fats Domino, Johnny Cash and Lightin' Hopkins as being among his early musical heroes. Williams' recording career began in 1964, when he cut the track "Long Gone Lonesome Blues", a straightforward cover version of one of his father's songs.
Hank Williams Jr.'s breakthrough and recordings
Williams recorded the vocals for a biopic of his father in 1964, entitled Your Cheatin' Heart, largely because his career had been encouraged to develop in this way by his mother. Somewhat disillusioned by operating as a clone, it was after the movie came out that Williams decided to develop his own style. He moved to Alabama and started to play with musicians such as Waylon Jennings and Toy Caldwell, known for their southern rock style.
With some other like-minded southern rockers and bluesmen, Williams recorded the album Hank Williams Jr. and Friends, which came out in 1975. It featured six self-penned songs and marked a shift away from his earlier work in terms of both singing and playing. Williams continued in this vein, often working with Jennings, for albums such as One Night Stands and The New South.
Following a mountaineering accident, Williams grew a beard and took to wearing a cowboy hat and sunglasses when on stage. This was said to have hidden the injuries from the fall, but it became Williams' trademark look; one that would be emulated by other performers. By the early 1980s, Williams was producing about two albums per year, many of them commercial successes, such as Rowdy of 1981, which peaked at number two in the US Billboard Top Country albums. A greatest hits album appeared in 1982. Major Moves, released in May 1984, reached the top spot in the country music charts.
Similar artists to Hank Williams Jr.
If you are looking for tickets for concerts by similar acts to Hank Williams Jr., then seek out those by David Allan Coe or The Charlie Daniels Band, at StubHub.
Back to Top
Epic events and incredible deals straight to your inbox.