Looking for

Hall & Oates

outside the UK?




Check out one of our international sites.

Take me there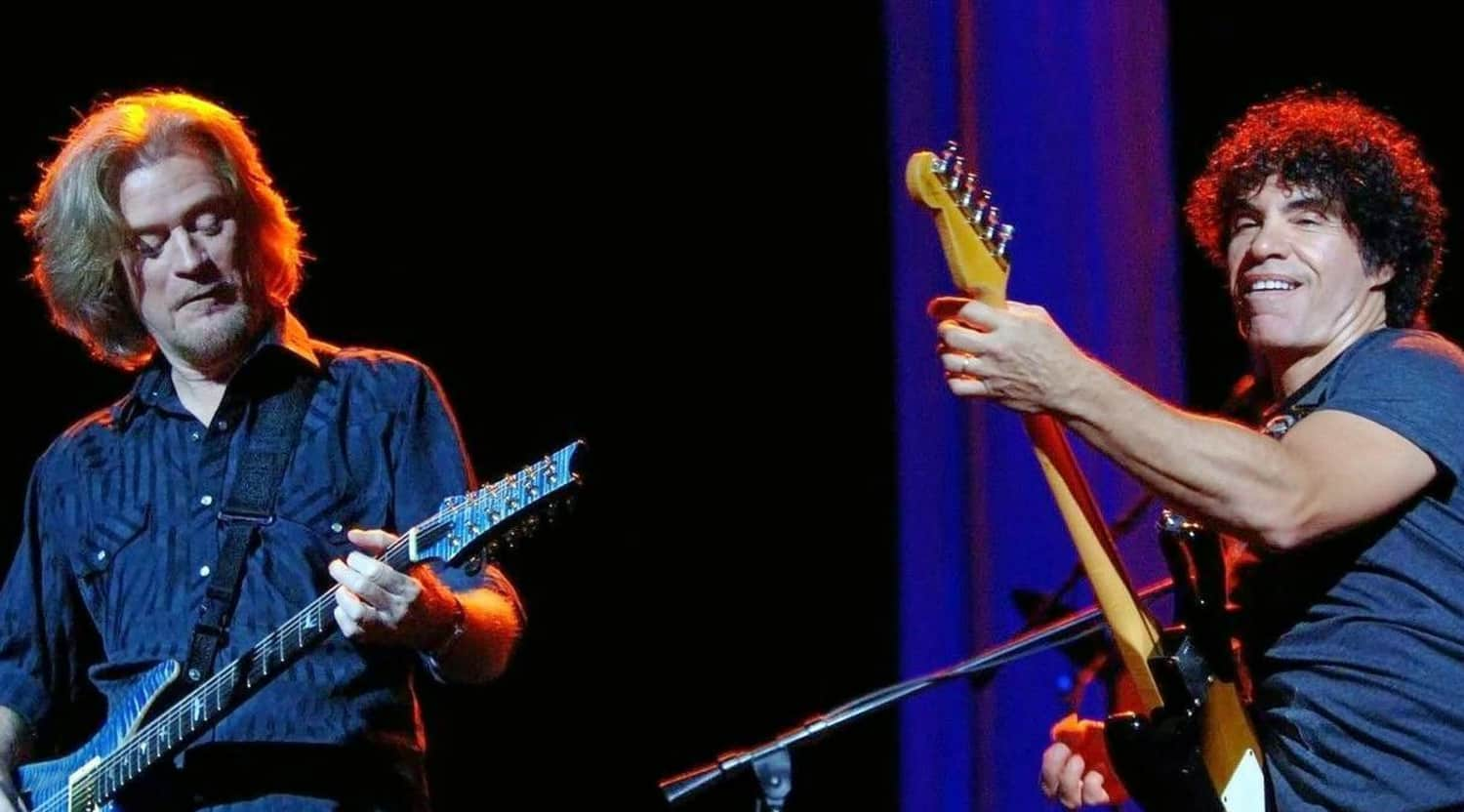 Getty RM
Hall & Oates Tickets
Hall & Oates Tickets
Hall & Oates is one of the most popular pop music singing duos of all time, made up of Daryl Hall and John Oates. The pair first burst onto the national music scene in 1975 with their self-titled debut album. Since then, they have became one of the primary purveyors of what is today called yacht rock, a breezy rock musical style that is soft around the edges. Hall & Oates has sold more than 40 million records thanks to hit songs like "Maneater," "Rich Girl" and "I Can't Go for That" and is the highest selling rock duo of all time. The group has had over a four-decade career, and you can still catch Hall & Oates tours to this day.
Daryl Hall and John Oates, Please
Contrary to popular belief by even some of the most dedicated fans, the band prefers not to be called Hall & Oates, which is the name of its debut album. The two prefer to be called Daryl Hall and John Oates. They see themselves as two separate entities working together rather than a two-headed monster as the moniker Hall & Oates implies. This is why, at each concert you attend, you will hear the duo introduced as Daryl Hall and John Oates. They both have solo side projects as well that also tour regularly. The duo formed in Philadelphia after performing in competing bands and deciding to merge their talents.
Where can I buy Hall & Oates tickets?
StubHub has more concert tickets available than any other marketplace on the internet. You can purchase seats for Hall & Oates concerts via either the mobile or desktop platform, adding convenience to the vast inventory.
What songs can I expect to hear at a Hall & Oates concert?
The duo doesn't hold back when it comes to giving their fans what they want during their performances. They know that fans have come to hear their variety of No. 1 hits, and they perform as many of them as they can over the course of their shows. You are sure to hear their most popular songs, like "Maneater" and "Rich Girl," toward the end of the night. "I Can't Go for That" is one of their most commonly performed encore numbers.
Has the group won any awards?
Hall & Oates is one of the most awarded musical groups in the history of recorded music. Most notably, the group was inducted into the Songwriter's Hall of Fame in 2003. VH1 has placed Hall & Oates at No. 99 in its "Top 100 Artists of All-Time" list. In 2014, the group was inducted into the Hall of Fame. Along the way, Hall & Oates has been nominated for five Grammy awards, including a nomination for Best Pop Album in 1985 for Private Eyes.
What musical role does each member of Hall & Oates play?
Both Daryl Hall and John Oates sing on the albums and when they perform live. On stage, you will also see Hall taking on lead vocals. Oates is typically harmonizing with him while he plays the electric guitar.
What are some similar groups I should check out?
If you enjoy the duo-vocal style of Hall & Oates, be sure to check out other legendary vocal duos like Simon and Garfunkel and the Righteous Brothers.
Has the duo achieved success on the charts?
Hall & Oates is one of the most successful bands in history when it comes to sales. They have seven RIAA certified platinum albums and six certified gold albums. They have also had 34 songs chart on the Billboard Top 100 over the course of their more than 40-year career. They even achieved some success across the pond with two UK top 10 albums and singles in the top 74 charts for a total of 84 weeks.
Back to Top
Epic events and incredible deals straight to your inbox.