Looking for Gaelic Storm outside the UK?
Check out one of our international sites.
Take me there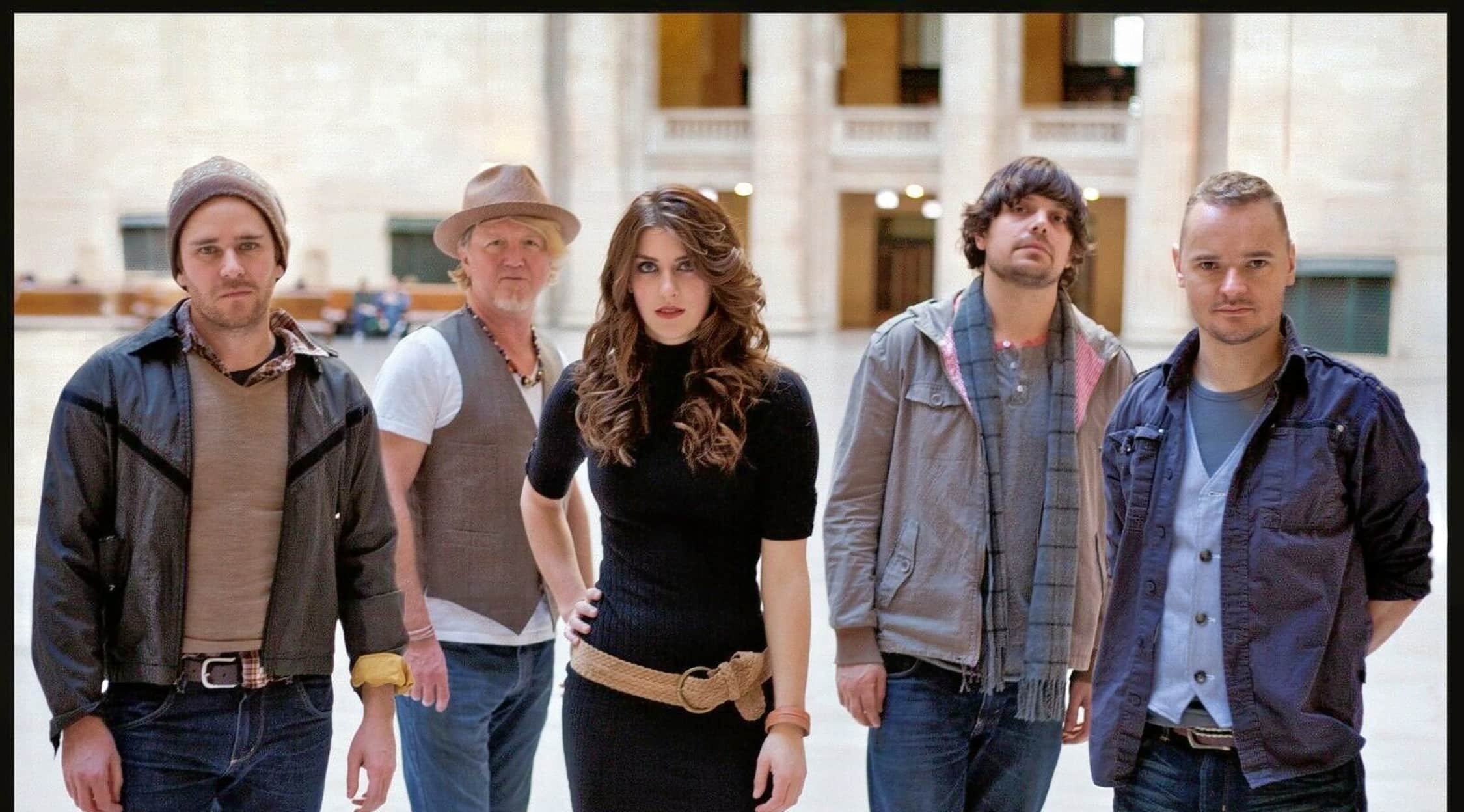 Rovi
Gaelic Storm Tickets
Gaelic Storm tour dates
Gaelic Storm is a Celtic band that plays a variety of music ranging from traditional Scottish and Irish music to more modern Celtic rock. The band has been active since 1996 and was originally founded by Patrick Murphy, Steve Wehmeyer, Steve Twigger and Brian Walsh. Their first live performances were at a Santa Monica pub, where Patrick was the manager, called O'Brien's Irish Pub and Restaurant.
Gaelic Storm got their big break when they were featured in the 1997 blockbuster Titanic. They performed as the steerage band, an appearance that has led to a worldwide tour spanning three continents.
Gaelic Storm's background
Gaelic Storm found success relatively quickly. Right from the start, the band regularly played at O'Brien's Irish Pub and Restaurant, which gave them early exposure to the musically influential Southern California music scene. Soon after, they scored their gig to play as the steerage band in the movie Titanic, which quickly led to international fame and touring. Gaelic Storm tickets could be purchased in several countries less than two years after the band was officially formed.
The members of Gaelic Storm have fluctuated a bit over the years. For instance, they have had two drummers and several different fiddle players. Members of the band have come and gone for a variety of reasons, including family obligations, personal friction and simply not fitting into the current needs of the band.
Gaelic Storm's career milestones
Clearly, performing as the steerage band in Titanic was a monumental milestone for Gaelic Storm. Soon after the movie, they were touring throughout the United States, the United Kingdom, France, Canada and even Japan. Gaelic Storm is known for maintaining a substantial touring schedule, spending more than four months per year actively on tour.
In 2004, Gaelic Storm's music also began receiving notable popular and critical acclaim. That year, their fifth album, titled How Are We Getting Home, debuted at No. 3 on the Billboard World Music Charts and No. 10 on the Billboard Heatseekers Chart. In 2006, their sixth album, Bring Yer Wellies debuted at No. 2 on the Billboard World Chart. The high point in the band's popular and critical success was the release of their seventh album, What's the Rumpus, which ultimately reached No. 1 on the Billboard World Chart. While the band's popularity has waned somewhat in recent years, they are still widely regarded as one of the best acts in their genre.
Similar to Gaelic Storm
Gaelic Storm ticket holders looking for more Celtic sounds are in luck since there are several other artists that are similar to them. Two great examples of bands that share Gaelic Storm's sound are The Young Dubliners and Enter The Haggis.
Back to Top
Epic events and incredible deals straight to your inbox.