Looking for

Felix Cavaliere

outside the UK?




Check out one of our international sites.

Take me there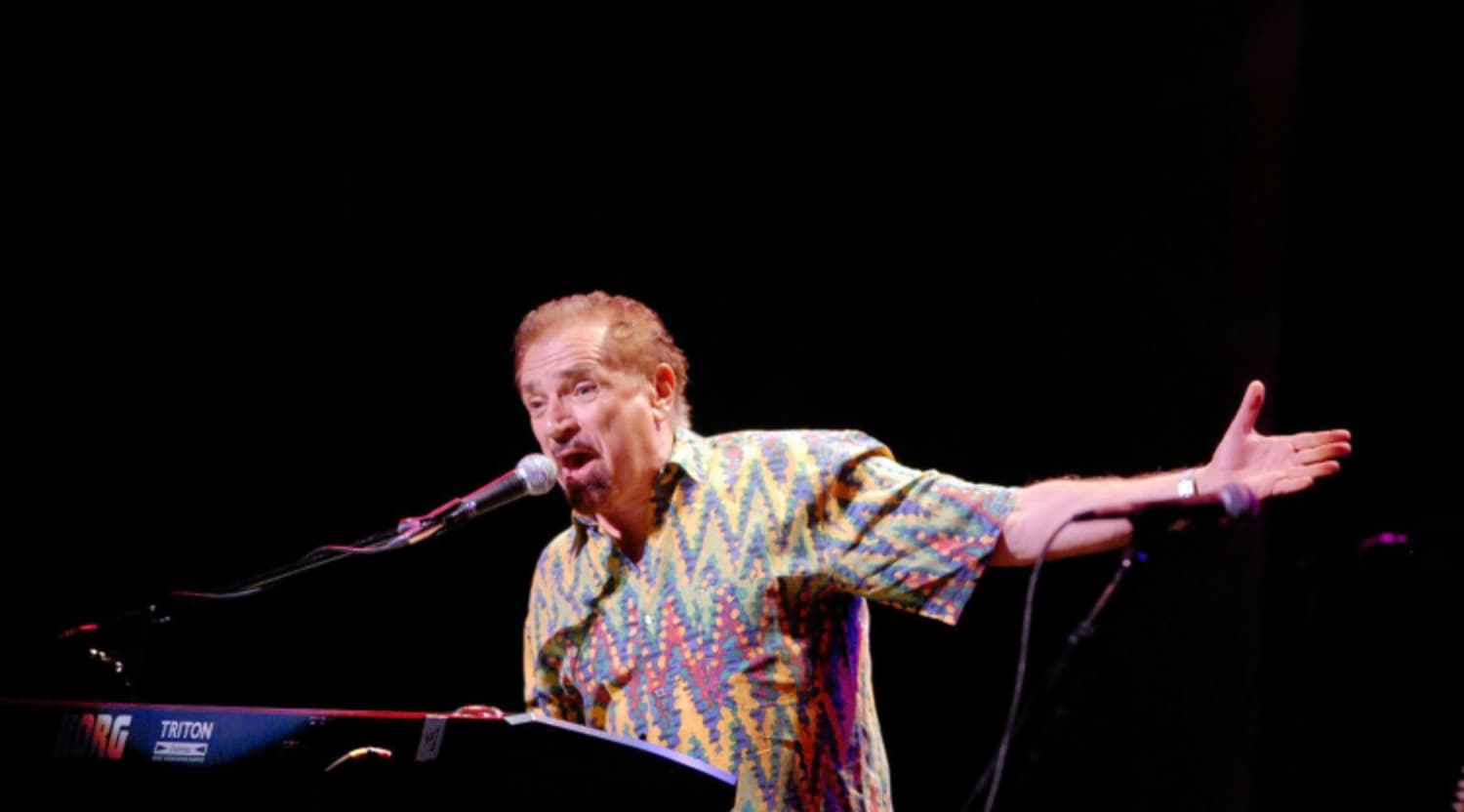 Alamy
Felix Cavaliere Tickets
Felix Cavaliere - The 2015 Tour
Old hand in the music world and progenitor of the modern soul and soft rock music scene Felix Cavaliere is back and better than ever, hitting the tour road as he brings half a century of musical experience onto the stage once again. The Felix Cavaliere 2015 tour has two special events planned for its mindblowing Spring Summer tour, with stops in the cities of Westbury and Tarrytown, NY. Can't catch the Felix Cavaliere 2015 tour when it makes its way to New York state? Keep calm and keep checking back because this master of soft rock is always adding new and exciting tour dates and special events to its busy performance schedule. Stay up to date on all of the latest Felix Cavaliere updates right here at StubHub - your number one destination for all of your online concert ticket needs.
First, Felix Cavaliere will be making his way to none other than Westbury, New York, where he'll be bringing down the house at the NYCB Theatre of Westbury. Felix will be shaking things up in Westbury as he heads his current band, Felix Cavaliere's Rascals, sharing the stage with like minded legendary performer Vanilla Fudge. Next up, Felix Cavaliere's Rascals will be heading to the always hopping Tarrytown Music Hall, one of upstate New York's most exciting music venues that sits nestled right alongside the scenic views of the Hudson River. Whether you're ending your evening festivities with a stop on the Felix Cavaliere 2015 our or just beginning, the Tarrytown Music Hall is the perfect jumping off point for an exciting evening on the town.
From the biggest amphitheatres to your favorite local venues, the Felix Cavaliere 2015 tour is a triumphant return to the stage for one of rock's most formidable rockers, a music event that has fans, critics, soft rockers and soul jammers buzzing with excitement. The Felix Cavaliere 2015 tour is just starting to gain momentum, and Felix's two planned tour dates are just a taste of bigger and better things to come as the year rolls on. Be sure to catch the Felix Cavaliere tour train when it chugs into a local near you!
About Felix Cavaliere
Hailing from New York state, Felix Cavaliere's passion for music began from a young age, and he spent his formative musical years bouncing between several different music outfits that included The Stereos, The Escorts, as well as solo work. Felix also developed a strong penchant not just for performing but for production, and soon became a regular in studio guru that helped artists such as Jimmie Spheeris and Laura Nyro craft their sound. A fan of both collaborating, producing, and solo performing, Cavaliere grew in prominence with the release of 1980's "Only a Lonely Heart Sees", which blew up music charts across the board and was a major success in the Adult Contemporary genre.
Felix's profile on the music scene would see him collaborate with legends from across the music world, working with artists such as Steven Van Zandt, and performing as part of Beatles' drummer Ringo Starr's All-Starr band. He also worked alongside performers Steve Cropper and Billy Joel, appearing in the music video for Joel's hit single "Hey Girl". He would constantly bounce between various side projects, recording another solo record in 1994, and by the close of the 00s Felix was officially inducted into the Songwriters Hall of Fame.
Felix's most well known collaboration to date remains his work with The Young Rascals, his primary musical project throughout most of the 1960s. The Rascals, as they're more commonly known by, blew up during the mid 60s as they became one of the premier blue eyed soul pop rock groups of the decade. The band consists of Felix Cavaliere fronting the band as well as Eddie Brigati, Gene Cornish, and Dino Danelli. The band has had several hiatuses and reunion tours, but has been reunited and touring since 2012, bringing their addictive sounds to screaming fans all around the world.
Previous Hits
Felix's self-titled debut dropped in 1974, on the Bearsville music label. The album featured visionary producer Todd Rundgren in the studio, as well as a variety of accomplished artists that helped in its recording including Kenneth Bichel, Roger Powell, Randy Brecker, Cissy Houston, and Elliott Randall. The album produced a laundry list of hit Felix Cavaliere solo tracks, including "A High Price to Pay", "I've Got a Solution", "Future Train", and "Funky Friday". The album would later be re released in 2007 with the added bonus track "A High Price to Pay".
Felix's diverse discography also includes nearly a dozen albums produced with the Rascals. One of the most pivotal piece of the Cavaliere/Rascals discography remains 1967's Groovin', which climbed the US Billboard 200 chart to eventually land at the #5 spot. The album, dropped on Atlantic Records, featured the Cavaliere/Brigati/Cornish/Danelli lineup of the Rascals, and received rave reviews from critics across the board including a coveted four and a half star rating from AllMusic. The album would hit the #1 position on the US Pop albums chart, and spawned five hit single tracks including "You Better Run", "Groovin'", "A Girl Like You/It's Love", and "How Can I Be Sure/I'm So Happy".
Trivia
One of Felix's biggest hits would be before his joining up with the Rascals. Felix was a part of the group the Joey Dee and the Starliters, with the Joey Dee/Henry Glover written single "Peppermint Twist" blowing up across the USA. The album would go on to hit the #1 position on the Billboard Hot 100 in 1962.
The Felix Cavaliere Concert Experience
Five decades of musical success has honed the Felix Cavaliere concert experience into a masterful blend of veteran musicianship and unbeatable onstage charisma. Whether you're sampling from Felix's solo work, his collaborative albums or his work with the Rascals, Felix Cavaliere takes you on a magical musical adventure that will reshape the way you view live rock performances. Don't miss your chance to catch a literal living legend live and in the flesh - get your tickets today!
Back to Top
Epic events and incredible deals straight to your inbox.