Looking for Explosions In the Sky outside the UK?
Check out one of our international sites.
Take me there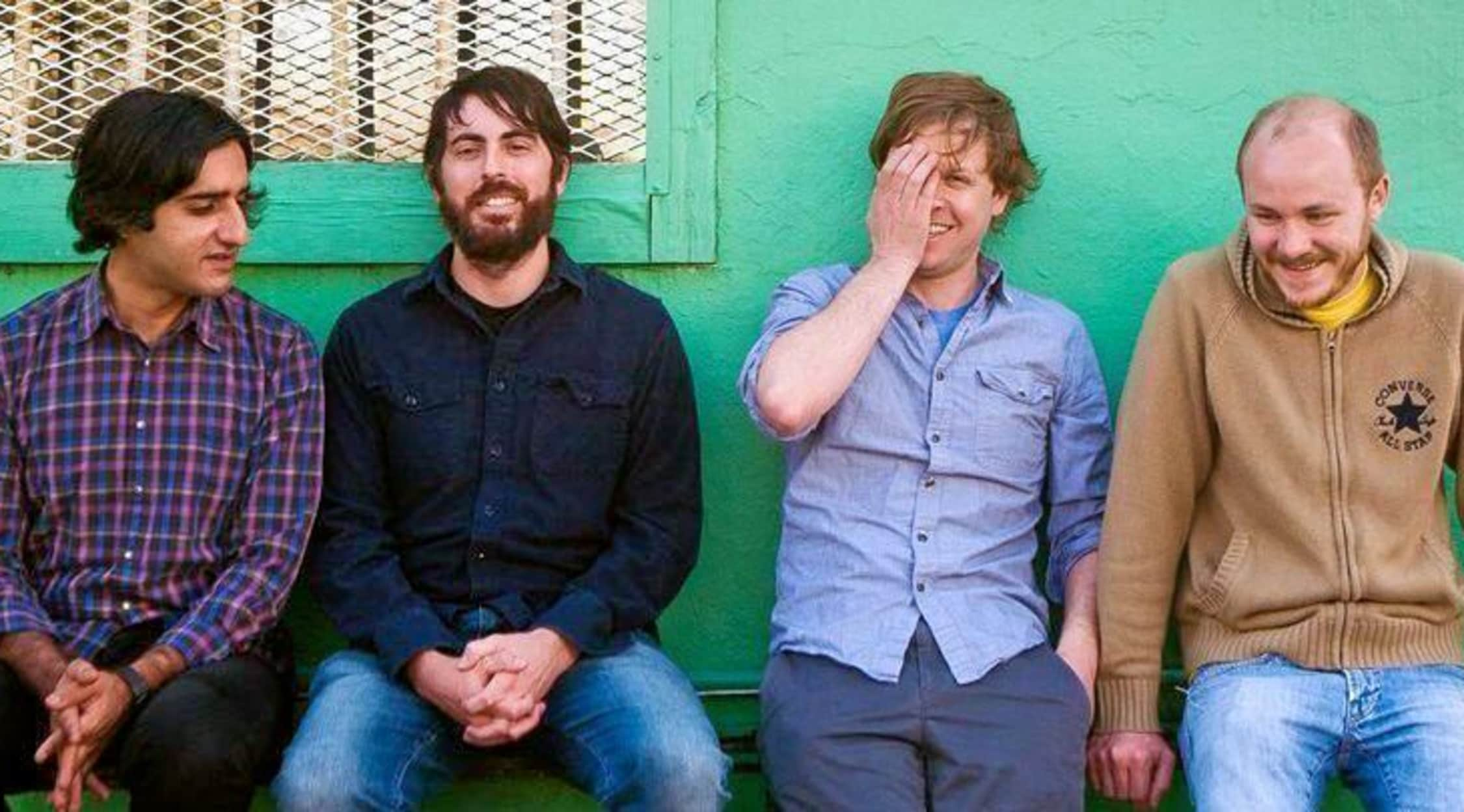 Rovi
Explosions In the Sky Tickets
Explosions in the Sky - See the Post Rock Pioneers Live in 2016
Celebrated for their elaborately developed guitar work, this edgy Texas quartet have garnered a cult fan base off the back of their passionate post-rock mini-symphonies. Although their music is almost entirely instrumental, this well-established band have enjoyed a slow but steady rise to the top, with their 2011 album Take Care, Take Care, Take Care attracting rave reviews from fans and the music press. Their most recent offering The Wilderness (2016) has been equally acclaimed, igniting further interest in their seven album discography. Tracks 'Losing the Light', 'Landing Cliffs', 'Wilderness' and 'The Ecstatics' stand tall among the group's illustrious back catalogue, and will no doubt take on a new lease of life in concert.
This unique music act venture to our shores for several special live shows in October 2016, so don't miss out on your chance to witness their phenomenal performances. Get Explosions in the Sky tickets now on StubHub UK.
Explosions in the Sky Biography - Experience Haunting Cinematic Compositions Live
This much-admired act first formed in the late '90s under the name of Breaker Morant, after a mysterious historical figure who died before firing squad. Chris Hrasky, Michael James, Munaf Rayani and Mark Smith gathered a strong local fan base, playing gigs around Austin, Texas before releasing 2000 debut album How Strange, Innocence.
One of the leading lights of the new wave of post-rock acts to emerge in the new millennium, the leaderless band built their reputation around the integrity of their densely textured compositions. With a sound deviating away from pop, the group released a steady stream of highly rated albums, including Those Who Tell the Truth Shall Die, Those Who Tell the Truth Live Forever (2001) and The Rescue (2005). Noted for their cinematic soundscapes, their music has been featured in a string of cult hit indie movies such as All the Real Girls and The Diving Bell and the Butterfly. 2011 brought the band's landmark album Take Care, Take Care, Take Care, and the breakthrough LP won them thousands of fans across the globe. 2016 record The Wilderness has earned rave reviews too, and the band finish another successful year with a short UK tour in October 2016. These gold dust appearances will be in very high demand, so don't delay - Buy Explosions in the Sky tickets now on StubHub UK.
Similar Artists on Tour
Feel like seeing more critically lauded bands perform live after buying Explosions in the Sky tickets on StubHub UK? Check out the latest listings for Mogwai or Godspeed You! Black Emperor.
Back to Top
Epic events and incredible deals straight to your inbox.