Looking for Eli Young Band outside the UK?
Check out one of our international sites.
Take me there
Eli Young Band tour venues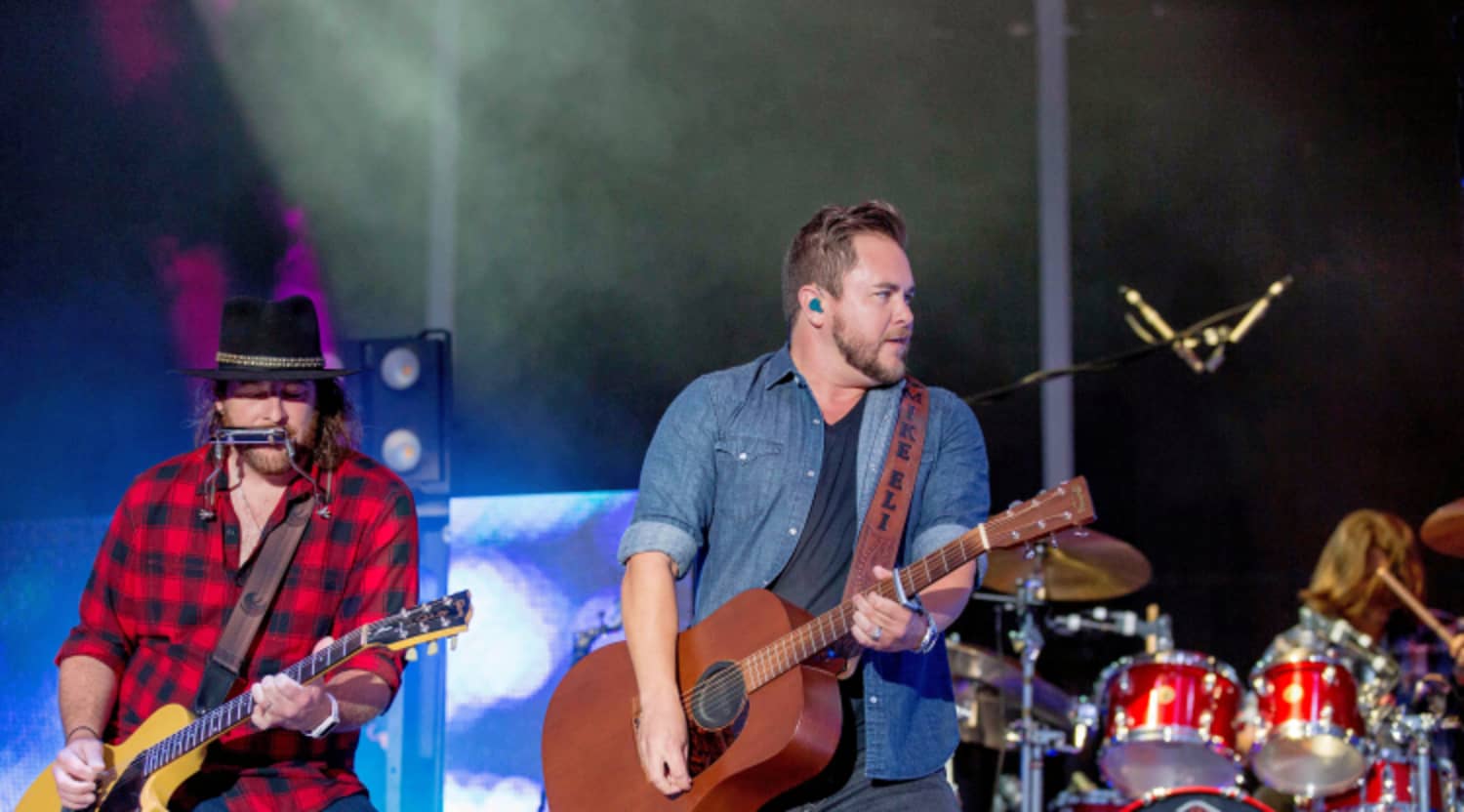 Zuma
Eli Young Band Tickets
Eli Young Band Tickets
The University of North Texas was instrumental to the Eli Young Band formation. It was also where Mike Eli and James Young met as freshmen and later decided to form the band. In the early days, the duo played acoustic songs at local bars and coffee houses as Eli & Young. Later, it became a four-piece band with the addition of Jon Jones and Chris Thompson. It was in 2011 when the band achieved full country stardom after its single "Crazy Girl" became its first-ever platinum-selling digital single and its first No. 1 single on the charts.
A Fusion of Texan Country Music and Alt - Country Tunes
Critics and fans describe the sound of Eli Young's Band as a fusion of Texan country music and alt-country tunes. Before becoming a Nashville act, the Eli Young Band played and released songs in the Texas country genre. It was through this sound that it landed opening act gigs with artists like country singer Miranda Lambert. The band released its first album Level in 2005 after signing with independent label Carnival Recording Company. The band produced several Top 40 hits, which included "When It Rains" and "Always the Love Songs." It was in 2011 when the band scored its first chart-topping song. This was followed by a string of nominations in both country music awards and the Grammys. The success of "Crazy Girl" continued as it hit No. 1 in several charts in the US and Canada with the release of its singles "Even If It Breaks Your Heart," "Drunk Last Night" and "Love Ain't." After a three-year hiatus, the band's No. 1 single in 2019, "Love Ain't," marked the Eli Young Band return to producing music. "Love Ain't" served as the lead single for the band's greatest hits album This Is Eli Young Band: The Greatest Hits.
Where can I buy Eli Young Band tickets?
Fans can purchase tickets to the Eli Young Band concert at StubHub, the largest ticket marketplace in the world. When you purchase tickets at stubhub.com, you get the FanProtect guarantee to provide you safety in making a ticket purchase online.
Which Songs does Eli Young Band Usually Play in its shows?
The band usually performs its hit singles, including its biggest hits "Crazy Girl," "Always the Love Songs," "Drunk Last Night," "10,000 Towns," "Dust," "When It Rains," "Even If It Breaks Your Heart" and the Texan country genre favorite "Small Town Kid."
What Can I Expect in an Eli Young Band concert?
An Eli Young Band concert is a combination of the great country sound infused with the modern rock jam. The fusion of the old and the new is evident when the band performs its hit, "Even If It Breaks Your Heart," that is mashed with the song "Learning To Fly" by rock singer, Tom Petty. An Eli Young Band concert is always marked with a performance of its biggest hit "Crazy Girls," which is usually when fans start singing along with the band.
What instruments do the members of Eli Young Band play?
Mike Eli is the lead vocalist and James Young plays the guitar. When the band became a quartet, it expanded the line-up to include Jon Jones on bass guitar and Chris Thompson on drums.
Is Eli Young Band going to tour in 2019?
Eli Young Band reunited in 2019 to release a greatest hits album. The band is in the middle of its Love Ain't tour that started in spring 2019. Eli Young Band has completed shows in Los Angeles, Calif., Grand Junction and Denver, Colo. The band has also announced a collaboration with country singer Chris Young for his extended Raised on Country Tour.
Is Eli Young Band's next concert near me?
The band will perform in several cities across the US in summer 2019. It will make stops at The National in Richmond, Va., on August 18, the Salina Speedway in Salina, Kans., on August 24, Norfolk, Va., Water District on August 30 and at the Knitting Factory in Spokane, Wash., on September 6.
Back to Top
Epic events and incredible deals straight to your inbox.