Looking for Dirty Dancing Dallas outside the UK?
Check out one of our international sites.
Take me there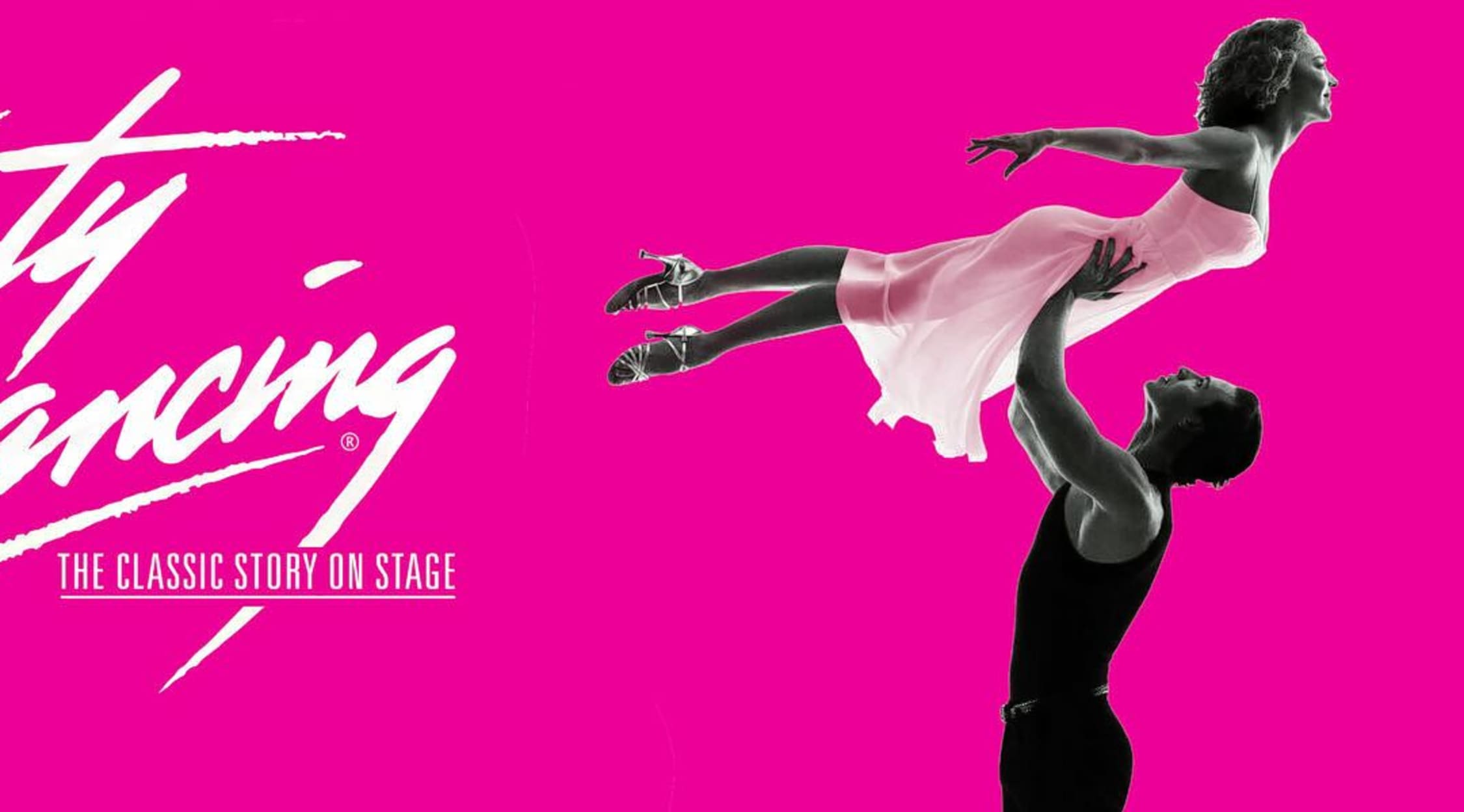 Dirty Dancing Dallas Tickets
Dirty Dancing Dallas Plot
There are plenty of exciting shows heading for the stage in your area, but you'll only be able to get in and see them if you plan ahead and pick up your tickets early through StubHub! StubHub makes it so that you can look and see all of the hottest concerts, stage shows, and sporting events coming to a venue near you, so if you were interested in seeing a popular production like Dirty Dancing when this beloved adaptation comes to a stage in your area, know that you'll have the chance to get in with your friends provided you secure your tickets early enough through StubHub! Following the plot of the original film, you'll have the chance to see all of your favorite characters in this show, from Baby Houseman to Johnny Castle! Baby is on vacation with her parents and her sister in the Catskills, and though there's plenty of beautiful scenery around, she's bored out of her wits. Hoping to find something to take her mind off of the dull trip she's on, she signs up for a dance class only to find that the instructor is irresistibly attractive to her. Johnny Castle, her instructor, quickly follows suit and returns the same feelings that Baby has for him. But Baby's parents take an immediate aversion to Johnny, and Baby must come up with a way to convince them that he's really the good person that she knows he is. But when the word gets out that one of Baby's friends is pregnant, and that the father is actually Baby's sister's boyfriend, things become even more entangled in this exciting adaptation of the original film. Don't miss your chance to enjoy Dirty Dancing on the stage by getting your tickets today while you still can!
Dirty Dancing Dallas Schedule
For those fans of dance out there who are eager to find a way to catch Dirty Dancing on the stage when it opens at the Music Hall at Fair Park in beautiful Dallas, Texas, rest assured that you'll have the chance to get in to see this popular show on the stage if you just plan ahead early enough to log on to StubHub while you have the chance! Logging on to StubHub early means you can secure the tickets still available for purchase that you need for you and your friends without ever having to set foot in the long line at the box office that's full of folks scrambling to get their admission to this show. Don't miss out, get your tickets to see Dirty Dancing on the stage today!
Dirty Dancing Dallas Cast
Upon its release in theaters, Dirty Dancing quickly spread to being a hit at the box office, thanks in no small part to the talented actors that brought the show to life including Jennifer Grey, Patrick Swayze, Cynthia Rhodes, Jerry Orbach, Jane Brucker, Kelly Bishop, Bruce Morrow, Charles Coles, Miranda Garrison, Max Cantor, Lonny Price, Jack Weston, Jennifer Stahl, Wayne Knight, and Neal Jones. But when the time came to figure out who was going to carry on these characters as they made their way into the stage adaptation of this show, casting directors began to struggle. Finding the right performers to take on the roles of those famous actors in a show for the stage was no easy feat, but thankfully, the casting director was able to discover the right talents for the job. So after many hours of hard work on the stage during rehearsal, such talents as Gareth Bailey, Roseanna Frascona, Claire Rogers, Colin Charles, James Coombes, Mark Faith, Julia J. Nagle, Michael Remick, Wayne Smith, Alexander Wolfe, and Jessie Lou Yates and more are ready to deliver a flawless performance of Dirty Dancing on a stage near you. Don't miss out on this opportunity while you still have the chance, get your tickets to see Dirty Dancing on the stage today!
Dirty Dancing Dallas Author
Were you thinking about making the most out of your weekend and grabbing some friends to go and see a stage show? Well don't think twice, act now by heading to StubHub to see what your selections are going to be on the stage this weekend. There are going to be plenty of shows for you to choose from, but only one of them is bound to deliver on what you're after. If you've been feeling like seeing a great dance performance on the stage alongside a quality story, know that you won't want to miss out on Dirty Dancing when this stage adaptation comes to be performed at a venue in your area! Upon its release, the film version of Dirty Dancing quickly took the nation by storm, setting off a chain of events that would popularize the dance styles featured in this film across the country. Though the film was so beloved upon its release, its heavy reliance on dancers and music make it the perfect show to adapt for the stage, so it didn't take long for folks to start working out how to best bring this show to life on the stage. Aiding those in their mission to bring Dirty Dancing to the theater was Eleanor Bergstein. Praised for her written work, which has run in Cosmopolitan, Redbook, and the Trans-Atlantic Review, as well as the many books she's released on Random house and Viking Press, Eleanor Bergstein was the perfect figure to tap to adapt Dirty Dancing for the stage. Her clever writing certainly aided in keeping some of the punchy lines that made so many fall in love with the film, so rest assured that you'll be getting the full Dirty Dancing experience when you head out to see this show. Don't miss out, get your tickets to enjoy Dirty Dancing on the stage today!
Dirty Dancing Dallas Trivia
Q: When did Dirty Dancing first open for the stage?A: Dirty Dancing first opened for the stage in 2004.
Q: Where did Dirty Dancing first open for the stage?A: Dirty Dancing first opened for the stage on London's West End at the Aldwych Theatre.
Back to Top
Epic events and incredible deals straight to your inbox.