Looking for Dirty Dancing Buffalo outside the UK?
Check out one of our international sites.
Take me there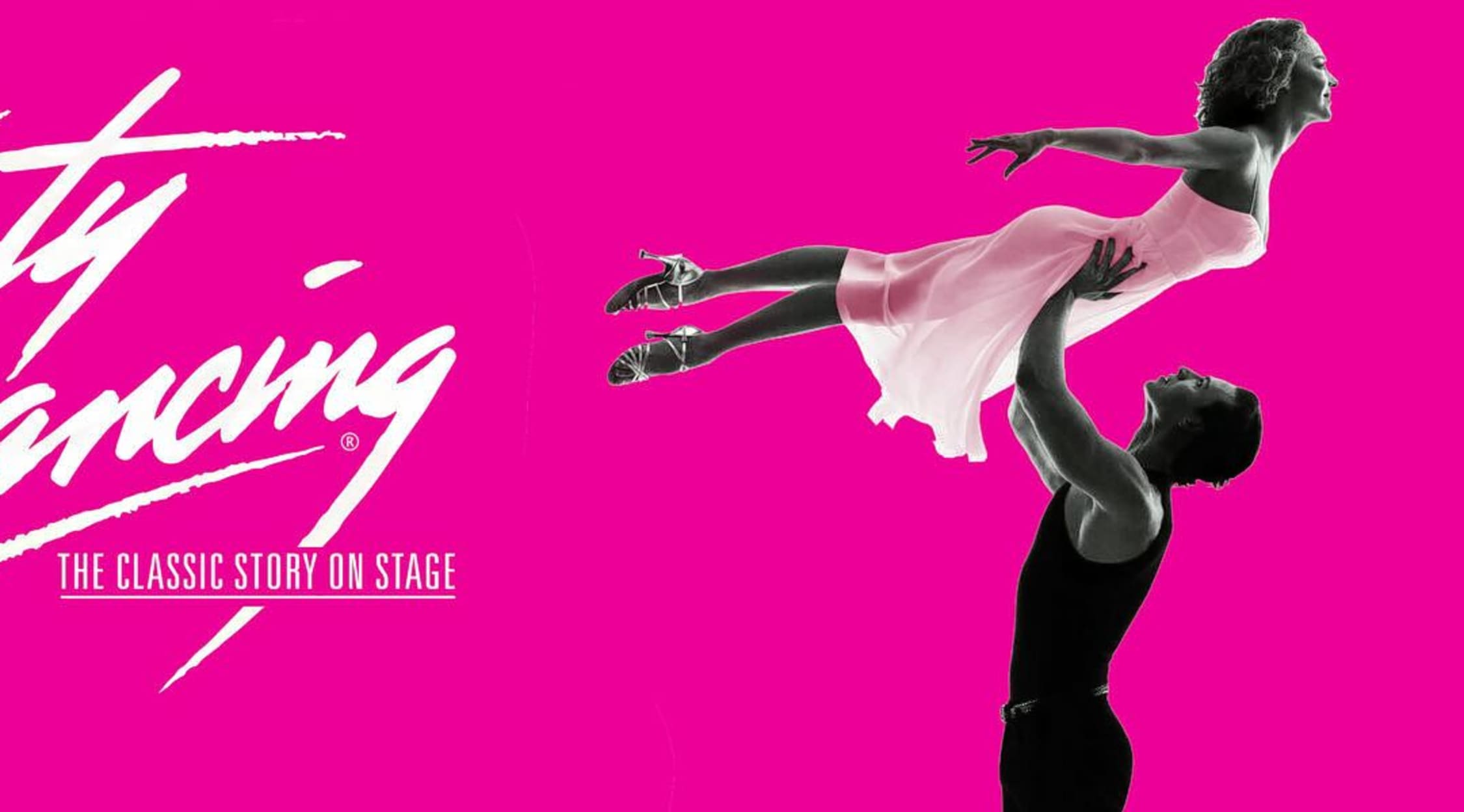 Dirty Dancing Buffalo Tickets
Dirty Dancing Buffalo Plot
Whether you're more into the electric slide or the cabbage patch, chances are your dance moves could use a little updating. That's not in any way to denigrate the proper use of the electric slide, but there was a time and a place for dances like the worm and it was the 1980's. If you're hoping to update your moves to something a little more modern that you'll be able to bust out at parties and work events to be the center of attention, consider getting out of the house to experience a fun show that'll be chock full of dance performances so that you can learn new moves from the professionals. But which performance should you head out and see? It's hard to narrow down your selections when it comes to weekend fun, but if learning how to improve your dance moves is a requirement for your stage selection, make sure you get your tickets in advance to see Dirty Dancing when this celebrated adaptation heads for a stage near you! Baby Houseman's family vacation in the Catskills has proven to be a bore so far, but after she decides to sign up for some dance classes to kill some of the idle hours she has, she discovers a serious attraction to her dance instructor, Johnny Castle. But as a professional dance instructor and general "bad boy" around town, Johnny Castle has trouble currying favor with Baby's parents or the more respectable members of the community. When rumors begin to spread that Johnny is involved in something terrible, Baby must rush to his rescue to try and clear his name. Chock-full of the dancing, fun, and drama that made the original film such a joy to see in movie theaters across the country, this production is sure to leave you wanting more when you head out to see it on the stage! Make sure you get the chance to experience Dirty Dancing as it was meant to be seen by purchasing your tickets through StubHub today!
Dirty Dancing Buffalo Schedule
Do you find that if you don't make plans ahead of time for the weekend that you'll just end up doing whatever your friends suggest? Well don't be a pushover this weekend if you know about an exciting stage show that everyone in your group is going to be sure to love! Not everyone has the time off to go and see stage shows on the weekend, but if you're lucky enough to have such an experience, make sure that you won't get left out of the experience of heading out to catch Dirty Dancing on the stage at Shea's Performing Arts Center Buffalo in beautiful Buffalo, New York when this show opens next near you by getting your tickets early! There are plenty of options as far as stage productions are concerned this weekend for you to choose from, but only Dirty Dancing will deliver a riveting plot combined with amazing moves as performed by some of the most celebrated professional dancers in the country! Come and see their hard work on display and spend the weekend relaxing with your friends by picking up your tickets early to head out to see Dirty Dancing when this exciting show opens next at a venue near you!
Dirty Dancing Buffalo Cast
While the finest dancers and actors were brought to the set for the film version of Dirty Dancing, which included Jennifer Grey, Patrick Swayze, Cynthia Rhodes, Jerry Orbach, Jane Brucker, Kelly Bishop, Bruce Morrow, Charles Coles, Miranda Garrison, Max Cantor, Lonny Price, Jack Weston, Jennifer Stahl, Wayne Knight, and Neal Jones, the current roster of talents has been chosen after carefully vetting each performer at auditions. But with artists like Gareth Bailey, Roseanna Frascona, Claire Rogers, Colin Charles, James Coombes, Mark Faith, Julia J. Nagle, Michael Remick, Wayne Smith, Alexander Wolfe, and Jessie Lou Yates putting their skills to the test to make Dirty Dancing one of the most recognizable shows on the stage today, you can hardly hope for a better experience out at the theater! Purchase your tickets today to enjoy Dirty Dancing while you still have the chance!
Dirty Dancing Buffalo Author
Do you find that you have the uncontrollable urge to move your feet on a regular basis? Have you learned over time that it's difficult for you to control your legs and hips when a proper bass line comes on to get your body moving? Well if you're the sort of person that's very much in touch with your instincts and can't help but break out into dance whenever an appropriate song comes on to help your body match the rhythm that you're hearing, know that you have plenty of options when it comes to finding a quality show on the stage this weekend that'll be sure to pique your curiosity! If you're a big fan of the dance world and you're always on the lookout to learn the latest moves being performed by professionals, there's no better way to learn what new dances are being experimented with than by heading out to see the performers from Dirty Dancing when they showcase their talents on a stage next near you! Getting your works published through Random house, Viking Press, Cosmopolitan, Redbook, and the Trans-Atlantic Review are all serious accomplishments, but that hasn't painted playwright Eleanor Bergstein's image of what it means to work in a creative capacity. Shying away from the literary background she's accustomed to, this figure took on the difficult task of adapting one of the most popular dance films ever created for the stage. Thankfully, her impressive work has lasted the test of time as this production is going on ten years since it's debut with eager fans still lining up to get tickets! If you're seeking a fun experience on the stage this weekend, head out early to buy your tickets to enjoy Dirty Dancing while you can still find your access to this show!
Dirty Dancing Buffalo Trivia
Q: When were fans of the original Dirty Dancing movie first given the opportunity to see their favorite story adapted for the stage?
A: Dirty Dancing first opened for the stage in 2004.
Q: What venue opened Dirty Dancing's international tour when it left the United States to perform for audiences in Europe?
A: Dirty Dancing first opened for the stage on London's West End at the Aldwych Theatre.
Back to Top
Epic events and incredible deals straight to your inbox.