Looking for Dirty Dancing Baltimore outside the UK?
Check out one of our international sites.
Take me there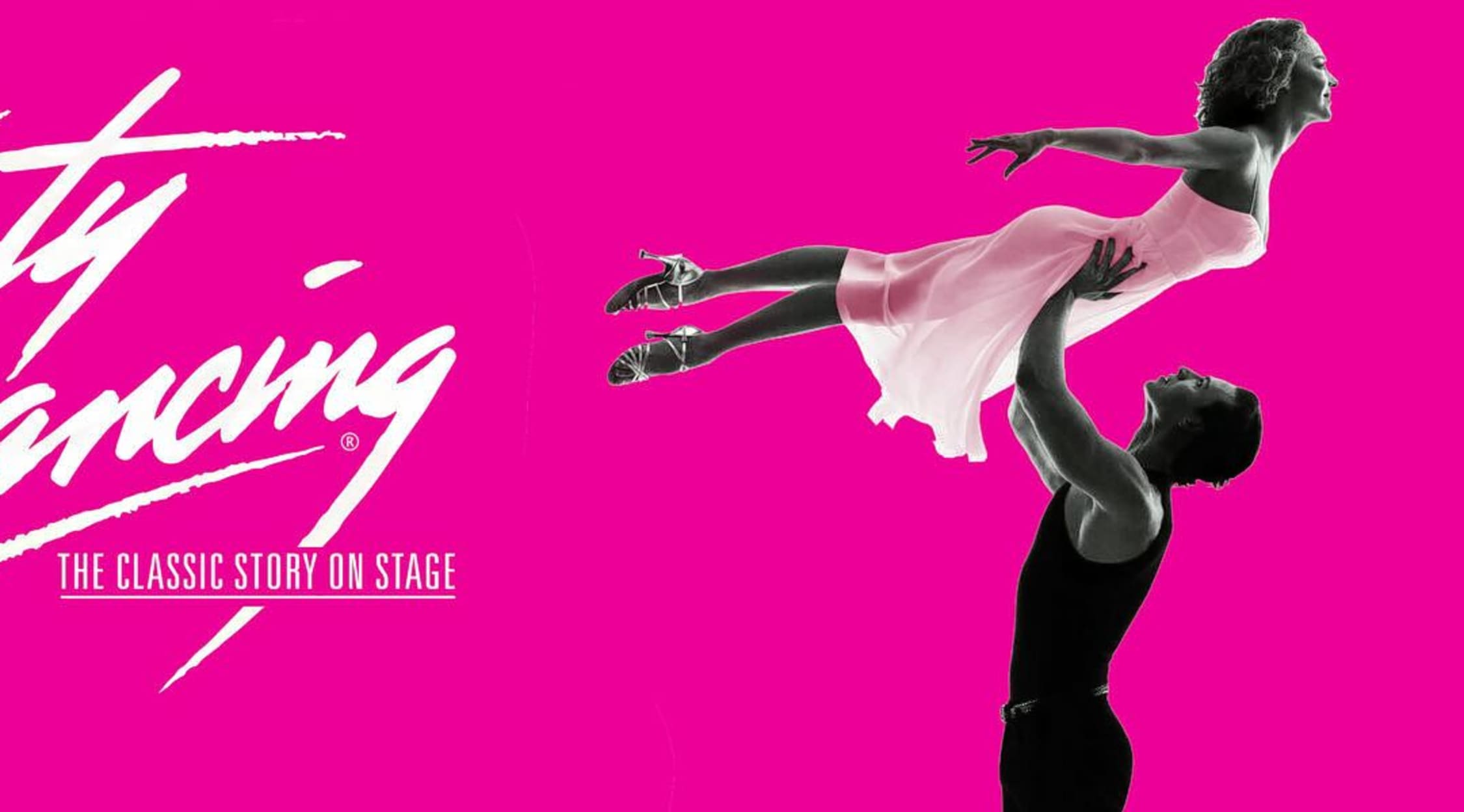 Dirty Dancing Baltimore Tickets
Dirty Dancing Baltimore Plot
The world of dance has always had a proper place on the stage. With that comes the gaggle of followers who can't get enough of dance performances, turning up to see every troupe in the hopes of leanring something new to bring to the stage themselves. If you consider yourself one of these people that just can't get enough of the world of dance, then consider heading to StubHub today so that you'll know about the hottest upcoming dance shows in your area, like when Dirty Dancing comes to the stage in this exciting adaptation from the film that first took the world by storm in the 1980's! Giving you the chance to see this original classic adapted for the stage, you'll follow the same plot as the original film when you meet "Baby" Houseman. On vacation with her family in the Catskills, Baby is bored of her experience already. Keen to get out of the hotel and out to do something fun, she quickly signs up for dance classes only to discover that she's irresistibly attracted to her instructor, Johnny Castle. A romance develops between Baby and Johnny, but her father doesn't approve of him or his career.But as Baby tries to convince her parents of Johnny's good nature, she discovers that a friend of hers in town is pregnant. The father isn't just anyone though, it's Baby's sister's boyfriend! Can Baby break the news to her sister before she gets hurt? Will Johnny be able to clear his name with Baby's parents? Watch and see as this beloved show returns to the stage in this popular adaptation meant to give you another perspective on this exciting show! So make sure that you have your tickets early by heading to StubHub and purchasing your tickets there so that you won't miss out on Dirty Dancing when it heads for the stage near you next!
Dirty Dancing Baltimore Schedule
For those who were thinking about heading out to catch Dirty Dancing on the stage when it opens at the Hippodrome at the France-Merrick PAC in beautiful Baltimore, Maryland, know that this is your chance to have a memorable weekend! The Dirty Dancing stage show is extremely popular though, so if you were planning on getting your tickets through the box office, know that there might not be any left by the time you get there! Instead, plan to log on to StubHub to get your tickets so that you can know beforehand just how many seats are left for you to secure so that you and your friends can enjoy this show!
Dirty Dancing Baltimore Cast
When the film version of Dirty Dancing first opened in movie theaters across America starringJennifer Grey, Patrick Swayze, Cynthia Rhodes, Jerry Orbach, Jane Brucker, Kelly Bishop, Bruce Morrow, Charles Coles, Miranda Garrison, Max Cantor, Lonny Price, Jack Weston, Jennifer Stahl, Wayne Knight, and Neal Jones, it was clear that it would become an instant hit. Fans couldn't get enough of the attitude and dance moves on display in this production, as well as the quality actors that were chosen to portray these roles. Now that Dirty Dancing is returning for the stage, a new cast had to be assembled to take on the roles of those held by the original actors. So for the West End debut of this production, such talented actors were chosen to perform in Dirty Dancing asGareth Bailey, Roseanna Frascona, Claire Rogers, Colin Charles, James Coombes, Mark Faith, Julia J. Nagle, Michael Remick, Wayne Smith, Alexander Wolfe, and Jessie Lou Yates and more! These folks spent countless hours training for their roles and working with a choreographer to ensure that Dirty Dancing on the stage is every bit as entertaining as the film. So don't get stuck at another show this weekend, head to StubHub and pick up your tickets while you still can!
Dirty Dancing Baltimore Author
It isn't every day that you get to walk out of work with your freedom, leaving the stresses of the day behind in your inbox. But on the weekend, everything changes, and you're free to go and be yourself, shedding the serious demeanor you wear at work. If you were hoping to let loose this weekend by taking in a theater experience unlike any other that you've seen before, come and de-stress from work by heading out to enjoy Dirty Dancing when this popular adaptation heads for a stage next near you! As one of the most popular films to be released in the 1980's, Dirty Dancing would put actors like Patrick Swayze and Jennifer Grey on the map, making Dirty Dancing a great opportunity as a breakout role for both of these performers. So when the idea was floating around many years later that a version of Dirty Dancing for the stage would be a lot of fun, those in charge quickly contacted Eleanor Bergstein, who worked on the original film. Though her writing talents have led to her having some amazing opportunities in the literary world including being published inCosmopolitan, Redbook, and the Trans-Atlantic Review, as well as releasing several books throughRandom House and Viking Press, but the work that Eleanor Bergstein has done for the stage has stood out most recently at some of her best work. Don't find yourself at a sub-par show this weekend when you have the chance to explore an adaptation of one of your favorite films on the stage! Log on to StubHub today and enjoy all that this iteration of Dirty Dancing has to offer you and pick up your tickets while they're still available! Don't wait too long or you might miss out on this show entirely when tickets sell out, get yours while you still can!
Dirty Dancing Baltimore Trivia
Q: When did Dirty Dancing first open for the stage?A: Dirty Dancing first opened for the stage in 2004.
Q: Where did Dirty Dancing first open for the stage?A: Dirty Dancing first opened for the stage on London's West End at the Aldwych Theatre.
Back to Top
Epic events and incredible deals straight to your inbox.