Looking for Dirty Dancing Atlanta outside the UK?
Check out one of our international sites.
Take me there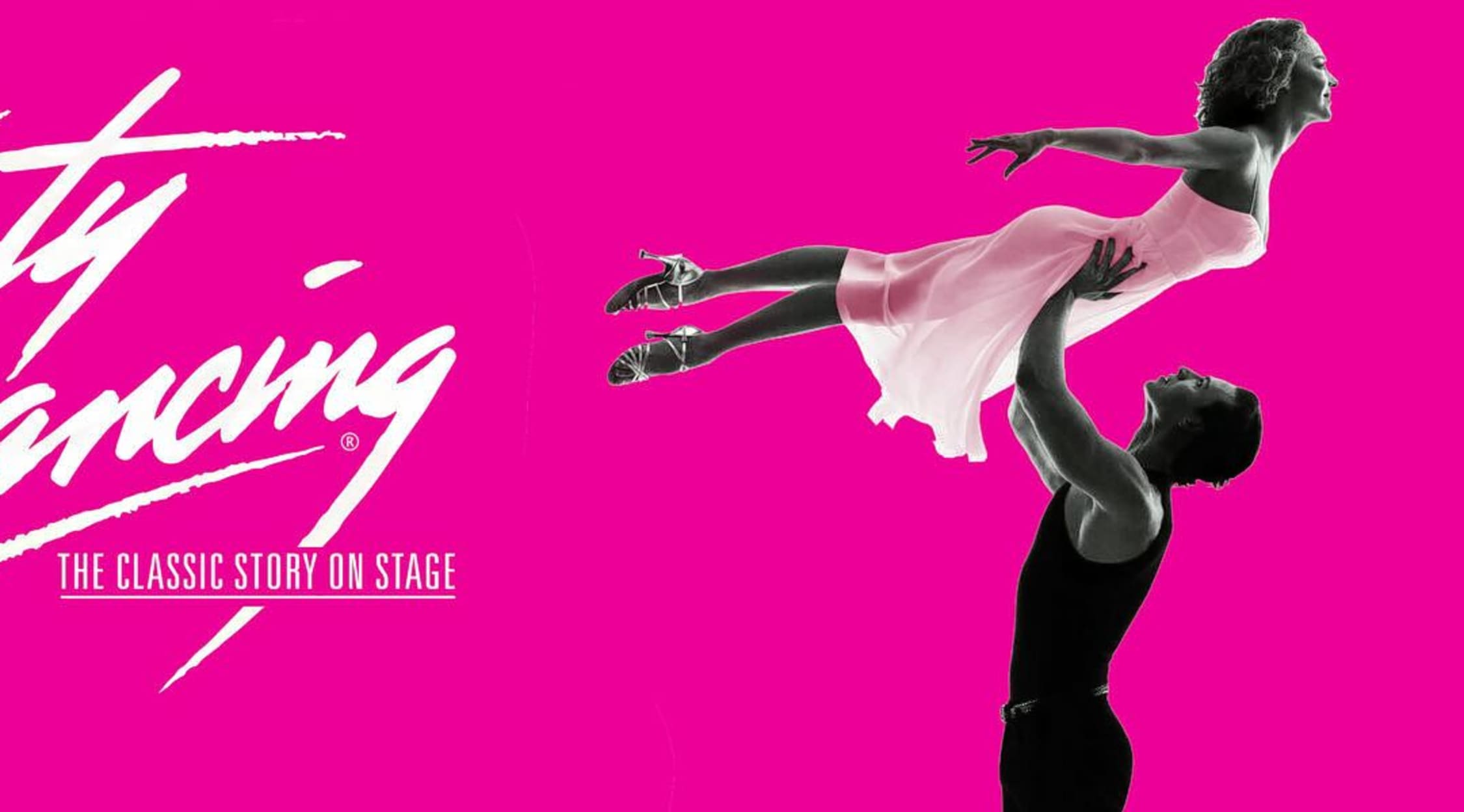 Dirty Dancing Atlanta Tickets
Dirty Dancing Atlanta Plot
Were you on the hunt for some excitement to catch on the stage this weekend since you have the time off from work to enjoy your weekend? Well spend it wisely by heading out to see a popular show on the stage that's gotten rave reviews since it first debuted for the stage! See if there are any tickets available to the popular production of Dirty Dancing when it heads to the stage near you! The plot of Dirty Dancing follows the film as you meet "Baby" Houseman, a Catskills vacationer who begins to take dance lessons from Johnny Castle, a smooth dancing instructor who leads her on a romantic sojourn in this fun story about young love. Come and watch the drama that unfolds in this show as one of Baby's new friends reveals that she's pregnant and that the father is the man who's currently been taking out her older sister in this drama-filled tale of dancing and young love that's sure to melt event the coldest of hearts! Head to StubHub as soon as you can to make sure you don't miss out on Dirty Dancing when it opens for the stage near you!
Dirty Dancing Atlanta Schedule
Was the plan for this weekend to head out and catch Dirty Dancing on the stage when it opens at the Fox Theatre Atlanta in beautiful Atlanta, Georgia? Well no matter where you were intent on seeing this popular show on the stage, know that you won't be the only one struggling to find tickets for your loved ones to get in on all of the action. So beat the rush by heading to StubHub and picking up your tickets while they're still available!
Dirty Dancing Atlanta Cast
There was great concern when the show Dirty Dancing was first debuting for the stage that this show wouldn't be able to hold a candle to the popular film version that has locked itself into the minds of so many of the fans who have seen it, but all of those fears quickly melted away during the West End debut when the much anticipated performances by talented actors like Gareth Bailey, Roseanna Frascona, Claire Rogers, Colin Charles, James Coombes, Mark Faith, Julia J. Nagle, Michael Remick, Wayne Smith, Alexander Wolfe, and Jessie Lou Yates assuaged any fears that may have existed about the show. Instead, fans were treated to a wonderful performance by a talented cast that had clearly put in the time and effort into their rehearsals every day to ensure that those theater-goers in attendance get to see a show worth bragging about. Those worries are no longer a concern as fans have now seen Dirty Dancing come to the stage again and again in several different iterations, each time performing a nearly flawless show that has brought folks back time and again. Now, Dirty Dancing returns to the stage in yet another iteration, giving folks who may not have seen the show during it's original run a chance to familiarize themselves with this exciting opportunity. Don't miss out on your chance to catch Dirty Dancing on the stage by heading to StubHub and getting your tickets today while they're still available!
Dirty Dancing Atlanta Author
Get in on all of the excitement and music that awaits you and other fans when the popular stage production of Dirty Dancing returns to a venue near you! Treat yourself to a little fun and entertainment this weekend when you head out to catch Dirty Dancing on the stage, a popular theatrical performance that's been adapted from the film to give fans an experience like they've never had before! This show is written by the actual writer for the film Dirty Dancing, but Eleanor Bergstein's work is also recognizable from her published pieces that have appeared in Cosmopolitan, Redbook, and the Trans-Atlantic Review, not to mention the several books she's released under Random House and Viking Press. But the fact that they could secure the original writer for this film means that the tone won't have changed in this adaptation for the stage, giving you a great opportunity to experience one of your favorite films like you've never seen it before! All of your favorite characters will be there on the stage waiting to show you their dance moves and how they've been adapted to best fit this theatrical production, so if you've been on the fence about seeing Dirty Dancing in person, know that this is one opportunity you're not going to want to miss! Get your tickets to head out and see Dirty Dancing when it opens for the stage near you and take full advantage of this amazing opportunity to see this popular show play out on the stage!
Dirty Dancing Atlanta Trivia
Q: When did Dirty Dancing first open for the stage?A: Dirty Dancing first opened for the stage in 2004.
Q: Where did Dirty Dancing first open for the stage?A: Dirty Dancing first opened for the stage on London's West End at the Aldwych Theatre.
Back to Top
Epic events and incredible deals straight to your inbox.