Looking for Dianne Reeves outside the UK?
Check out one of our international sites.
Take me there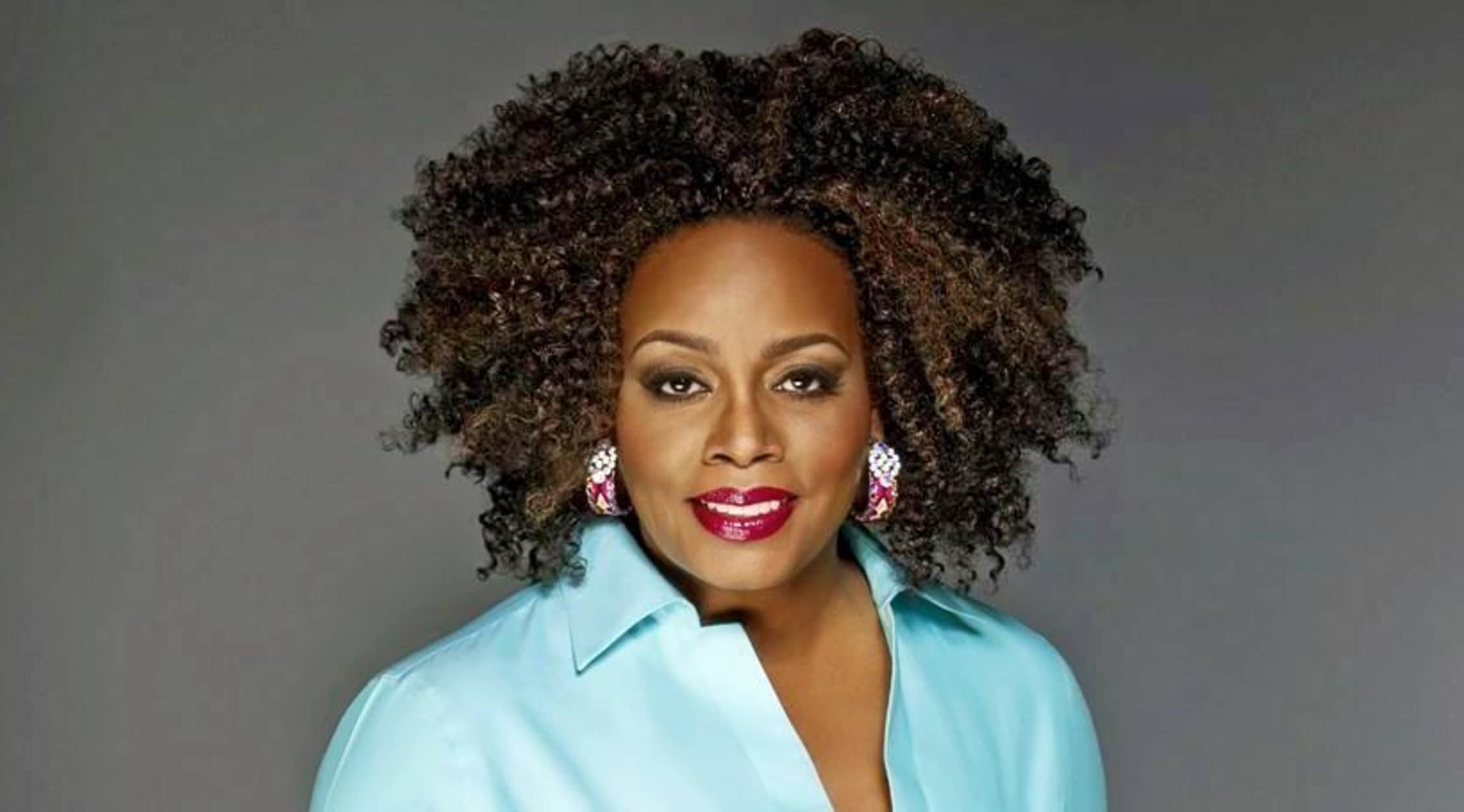 Rovi
Dianne Reeves Tickets
Dianne Reeves tickets
An acclaimed jazz singer with a rich and expressive voice, five-time Grammy Award winner Dianne Reeves is renowned for her ability to move fluidly across genres. Since the early 1980s she has created music that spans sophisticated pop, R&B and more without leaving the foundations of jazz behind. Her songs are often augmented by her signature, skillful scat singing. NPR has called Reeves "one of the best voices of our generation."
Dianne Reeves' background
Dianne Reeves was raised in a musical family that includes bassist Charles Burrell and cousin/frequent collaborator George Duke. Her professional singing career started when trumpeter Clark Terry saw her singing with her high school band and recruited her to sing with his group.
Early in her career, Reeves toured with the Latin-jazz fusion band Caldera. She also collaborated with the Brazilian bandleader Sergio Mendes, and went on two tours in the '80s with Harry Belafonte. Reeves also became a regular on the jazz festival circuit, developing an eclectic repertoire incorporating world music, pop and African-inspired folk music. She played the Monterey Jazz Festival numerous times, memorably accompanying Tito Puente in 1984.
Since 1982, Reeves has released 19 solo albums and has been credited as a guest vocalist on more than 100 other records. Among her solo recordings, most featuring all-star lineups of musicians, are 2001's The Calling: Celebrating Sarah Vaughan, a tribute album to the legendary vocal jazz virtuoso; 2008's When You Know, featuring acoustic covers of classic pop songs; and 2003's A Little Moonlight, a soulful and accessible collection of jazz standards. Reeves' 2014 album, Beautiful Life, offers creative arrangements of a diverse range of songs, among them Bob Marley's "Waiting in Vain" and Fleetwood Mac's "Dreams."
Another career highlight for Dianne Reeves was contributing the soundtrack to the 2005 movie Good Night, and Good Luck, in which she also appeared onscreen. In 2011, Reeves went on tour under the banner "Sing The Truth!" with Angelique Kidjo and Lizz Wright. The trio performed songs about empowerment and love, mostly written by women such as Mahalia Jackson, Odetta, Tracy Chapman and Ani DiFranco. They opened the 2011 Detroit Jazz Festival in front of a huge crowd.
Dianne Reeves' notable awards
Dianne Reeves has won the Grammy Award for Best Jazz Vocal Album five times: for 2000's In The Moment -- Live in Concert; 2001's The Calling; 2003's A Little Moonlight; 2005's Good Night, And Good Luck; and 2014's Beautiful Life. Reeves is notable as the only singer in history to win Grammy Awards in a vocal category for three consecutive recordings. Beautiful Life was also called the 2015 Jazz FM Album of the Year.
Similar to Dianne Reeves
Fans of Dianne Reeves might also enjoy Patti Austin or Regina Belle.
Back to Top
Epic events and incredible deals straight to your inbox.