Looking for Delta Spirit outside the UK?
Check out one of our international sites.
Take me there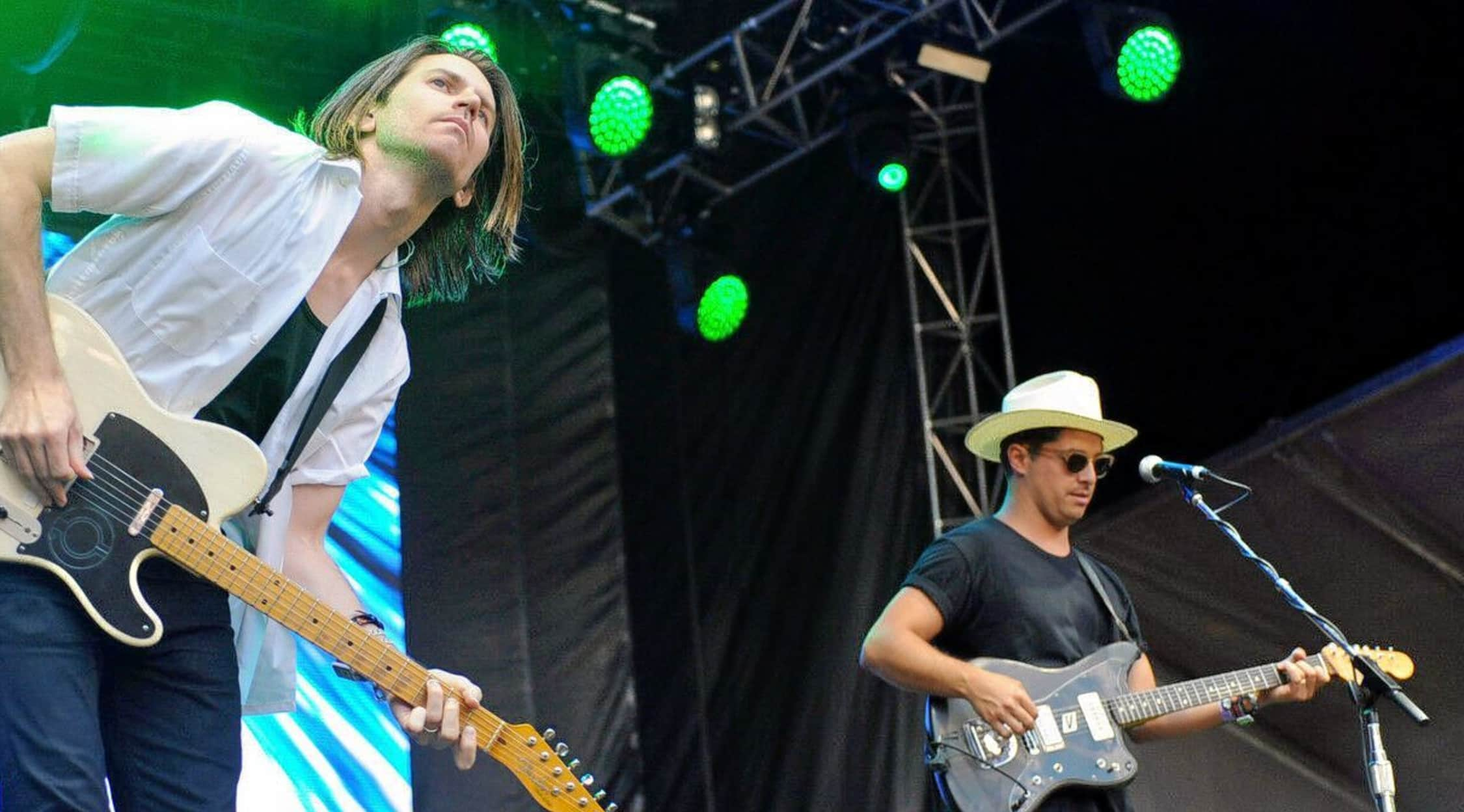 Alamy
Delta Spirit Tickets
Get in the Delta Spirit
Indie rock bands often refer to their music as Americana, but few of them can actually say it with any real honesty, as they are usually from a particular place in America without a true sense of the rest of it. Delta Spirit, on the other hand, has band members from around the country and they have been journeyman of sorts, migrating from Southern California to Brooklyn to Texas. This has helped to fashion their Indie rock vibe into an open-road sound, with the ability to comfortably fit in anywhere.
Schedule
Built by extensive amounts of touring -- Delta Spirit did 293 dates in 2009 -- the band has blossomed through these live performances and puts on a memorable, intimate show. After playing at festivals like Coachella and Lollapalooza, and opening for major acts like My Morning Jacket, Delta Spirit will play the entire West Coast of the United States with stops at the Wonder Ballroom in Portland, the infamous Fillmore in San Francisco, and the Troubadour in Los Angeles. Then the band will head across the pond to the United Kingdom where Delta Spirit tickets are becoming increasingly popular, with dates at Bush Hall in London, the Sunflower Lounge in Birmingham, and Band on the Wall in Manchester.
Trivia
After setting up a studio dubbed the Rat Cave in Brooklyn's Greenpoint neighbourhood, the band was halfway through their new album when Hurricane Sandy slammed into New York City and sent the waters from nearby Newtown Creek flooding into their studio, ruining the vast majority of their gear. Despite the devastation, the band stayed put, replaced their equipment, renovated the same studio, and continued working on their album "Into the Wide."
Band
Originally hailing from Southern Californian cities ranging from San Diego to Long Beach and Orange County, Delta Spirit came together in the mid-2000s when bassist Jonathan Jameson and drummer Brandon Young decided to form a band with guitarist Sean Walker. They recorded their first EP, Found It, in the home studio of the band's multi-instrumentalist Kelly Winrich. After some success, Walker left the band before the second full-length album was released and was replaced by William McLaren, known for playing in other popular Indie bands Cults and The Willowz.
Breakthrough
After the aforementioned 293-date tour around America in 2009, Delta Spirit landed a spot on DirecTV's Guitar Center Sessions, where they played and were interviewed by host and lauded radio DJ Nic Harcourt. Over the next year, the band played on Jimmy Kimmel Live, Carson Daly, and Jools Holland, while doing two tours of the United States and one of Europe. After that, their hit song "Devil Knows Your Dead" was used in the final scene of the final episode of the hit series Friday Night Lights, signalling their official rise to the mainstream.
Hit Albums
Delta Spirit's second full-length album, History From Below, features mostly acoustic songs and was partially recorded in hotel rooms over their epic 293-date tour in 2009. This album rose to No. 174 on the US charts. Their third, eponymous full-length was a No. 1 Heatseekers album.
Show Experience
Few bands as young as Delta Spirit have as much experience playing live, and their explosiveness and control on stage is evidence of their seasoned skill. Their live performances are generally considered intense by their fans, with much of the crowd singing their songs and moving to the driving rhythms. Those with Delta Spirit tickets should expect a show loaded with energy.
Back to Top
Epic events and incredible deals straight to your inbox.