Looking for Dean Ween outside the UK?
Check out one of our international sites.
Take me there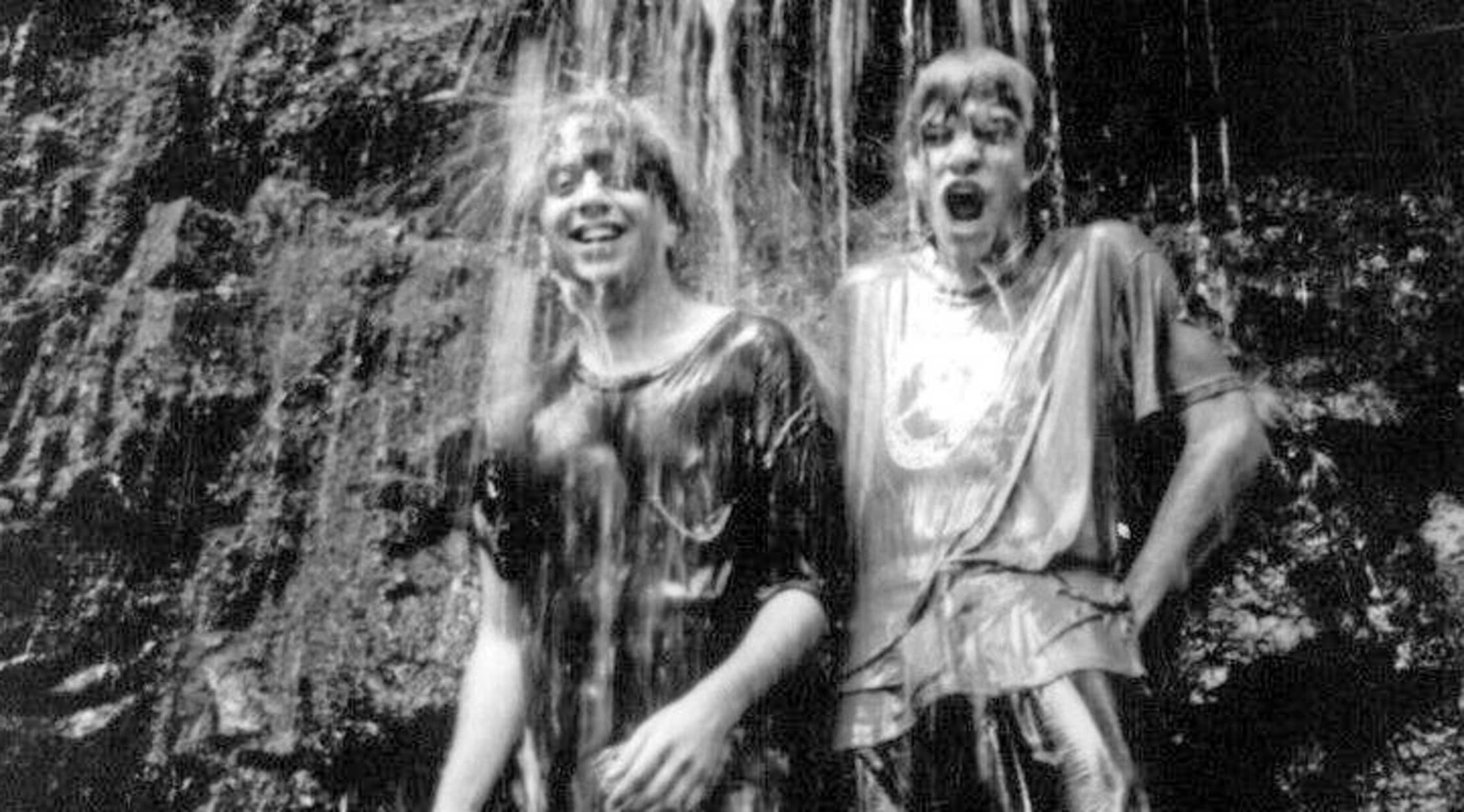 Rovi
Dean Ween Tickets
Dean Ween Schedule
Ween never broke up, but that should not stop you from checking out Dean Ween in concert while the duo is not touring together. While Dean Ween had been the stage name for Michael Melchiondo, Jr. during his collaboration with Aaron Freeman (Gene Ween), he took up the name under The Dean Ween Group to play with other musicians. As it turns out, fans of Ween or Dean Ween have the opportunity to see Dean Ween play in concert at the Tonic Room in Chicago, Illinois and more. Take a look at the schedule provided to see when and where Dean Ween will be playing in concert. It is a great opportunity to see everyone's favorite part of the Ween duo. Get your tickets while they are still available.
About Dean Ween
Michael Melchiondo Jr. (Dean Ween) is best known for his role in the alternative rock duo, Ween. While Ween is no longer active, he has continued to work as a musician in The Dean Ween Group. He became a well-known name in the alternative music scene as a part of Ween, which was formed after meeting Aaron Freeman in junior high in New Hope, Pennsylvania. The band went on to release a number of albums before Ween took a hiatus from making music. Dean Ween lives in his hometown with his family while continuing to work on music.
Dean Ween Previous Hits
Ween provided a bit of the absurd and crossed a number of musical genres to the point of creating a substantial cult following since its formation in 1984. Over the years, Ween has released a number of albums that include: GodWeenSatan: The Oneness, The Pod, Pure Guava, Chocolate and Cheese, 12 Golden Country Greats, The Mollusk, Craters of the Sac, White Pepper, Quebec, Shinola, Vol. 1 and La Cucaracha. In addition to the studio releases, Ween also put out a number of live albums. While it won't be Ween on stage, fans of this duo are just as excited to see Dean Ween collaborate with other musicians on stages across North America. The band initially had a small following of fans interested in avant-garde before it took off to become ore of a jam band. It had much to do with the amount of material the band could and enjoyed playing on stage. There were times when Ween would play three-hour sets. That is quite an impressive show for any fan of Ween. There are certainly differences between Ween and The Dean Ween Group, but these differences are what will make the new experience that much better.
Dean Ween Trivia
During an interview, Dean Ween discussed his aim with The Dean Ween Group. He aims to explore new sounds and switch up the band as he plays show to show. He wants to keep the music fresh, which is the purpose of the project to not have a set of limitations. Dean Ween also feels quite strongly about keeping music available regularly instead of being buried under the pressure of creating an album. It provides the opportunity to tour as one is writing and recording music. It is his understanding that the only way to sustain an existence as a musician is to tour. Unlike in the past when it was possible to make a career from releasing albums and playing shows.
In addition to being a musician, Dean Ween has become an avid fisherman. According to Dean Ween, when asked about music and fishing, "Both are labors of love. For both, when you're doing it, you're in the moment. When the music is good, I forget that there's even a crowd there. I'm completely focused. It's almost trance-like. When I'm on the water, I'm just 100 percent in the moment. When I step on that boat, everything just melts away completely. It's very hard to find things like that in your life. It's almost like meditation." Dean Ween is at a time in his career when he is seeking out opportunities to enjoy the life he wants to lead. The Dean Ween Group is a great example of that life and will be shared with fans across North America on the current tour. Keep your eyes peeled to StubHub for more shows to see Dean Ween listed on the calendar.
Dean Ween Live Show Experience
It is your opportunity to see Dean Ween play in concert with new collaborators, after taking a new musical path. Dean Ween will be playing a number of shows, so keep an eye on StubHub to get tickets for a gig near you. After years of playing with the genre-pushing and absurdity-promoting band, Ween, it will be exciting to see Dean Ween take to the stage with The Dean Ween Group. Get your tickets now before the cult followers of Ween sell out each and every one of the shows.
Back to Top
Epic events and incredible deals straight to your inbox.