Looking for Dave Mason outside the UK?
Check out one of our international sites.
Take me there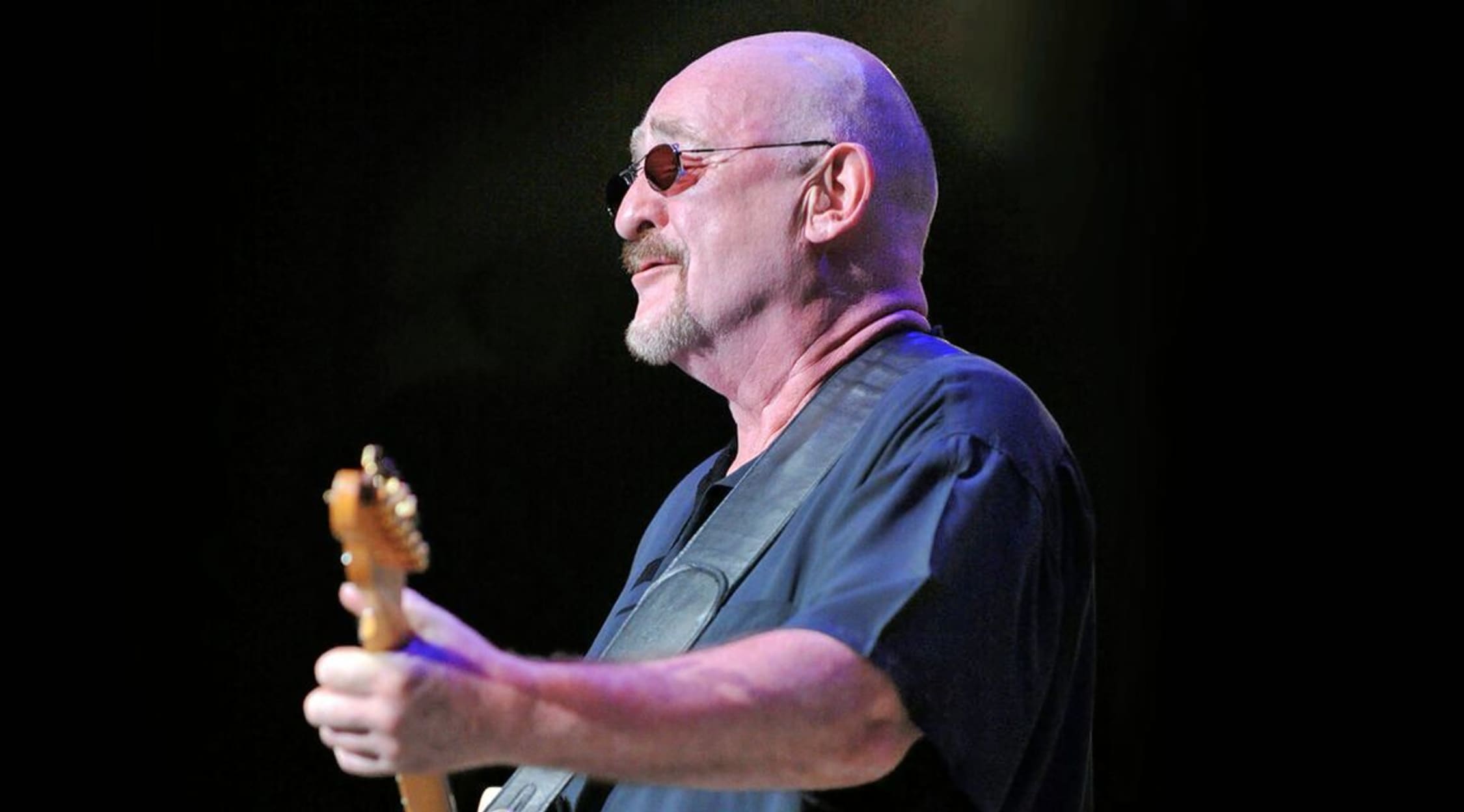 Zuma
Dave Mason Tickets
Dave Mason Tickets
Dave Mason is an English singer and guitarist known for his versatile style. He was one of the founding members of the band Traffic along with Steve Winwood, Jim Capaldi and Chris Wood. He has the ability to bridge the gap between folk, funk and psychedelic guitar styles. This flexibility, along with superb guitar technique, has led to a history of musical collaborations with such musicians as Jimi Hendrix, Eric Clapton, Paul McCartney and George Harrison. His time in Traffic was quickly followed by a solo career that included the platinum album, Let It Flow, in 1977 that included the classic single, "We Just Disagree." He was inducted into the Rock and Roll Hall of Fame in 2004.
Guitar Player and Designer
Every guitar player is looking for the perfect instrument to showcase his or her skills. In 2004, Dave Mason decided that the best guitar would be one that he helped design. Entering into a partnership with designer Ravi Sawhney, Mason started RKS Guitars. The company does custom guitar design along with producing standard models such as the Ruby Red, Malibu and Hell Fire. Their instruments are high-end quality known for their ergonomic design and excellent sound.
Where can I buy Dave Mason tickets?
Dave Mason is actively touring with concert dates across the US. If you are looking to see him in concert, the best Dave Mason tickets are available at StubHub.
What can I expect at a Dave Mason concert?
A Dave Mason concert is a celebration of the classic rock and roll sounds of the late '60s and early '70s. You will hear music from his first band Traffic like "Feelin' Alright." You will also hear covers of musicians Mason is associated with. For example, in the mid-'90s, Mason briefly toured with Fleetwood Mac as a replacement for guitarist Lindsey Buckingham. His current setlist includes a version of their "Black Magic Woman." Finally, you will hear some of the music from Mason's solo career such as "We Just Disagree."
What is a Dave Mason setlist like?
A standard Dave Mason setlist includes many familiar hits along with covers of guitar standards. A sample setlist from his current tour includes "World In Changes," "Shouldn't Have Took More Than You Gave," "Rock and Roll Stew," "We Just Disagree," "The Low Spark of High Heeled Boys," "Look at You Look at Me," "Black Magic Woman," "Can't Find My Way Home," "Feelin' Alright," "Dear Mr. Fantasy," "All Along the Watchtower" and "Only You and I Know."
How long is a Dave Mason concert?
Most of the concerts on the current Dave Mason tour are split between Mason and another performer. The full concert will be about two hours with an intermission between acts. Typically, Dave Mason will play the second set of the evening. During some performances, Mason will play guitar in the second performer's band for some numbers.
Does Dave Mason tour with other performers?
Current Dave Mason concerts include a second musician in the billing. Some of the musicians on the current tour include Electric Hot Tuna, Steve Cropper and Richie Furay. At most concerts, the evening is divided into two sets, one for Mason and one for a second musician. Mason frequently collaborates with other performers, appearing at music festivals or simply as a featured guitarist.
What kind of guitar does Dave Mason play?
Although he helps design custom guitars with his company, at most Dave Mason concerts he plays a Fender Stratocaster or Telecaster. These traditional rock guitars are more faithful to the '70s music that Mason is best known for. He also plays a Gibson acoustic guitar for some songs.
Back to Top
Epic events and incredible deals straight to your inbox.