Looking for Daniel Radcliffe outside the UK?
Check out one of our international sites.
Take me there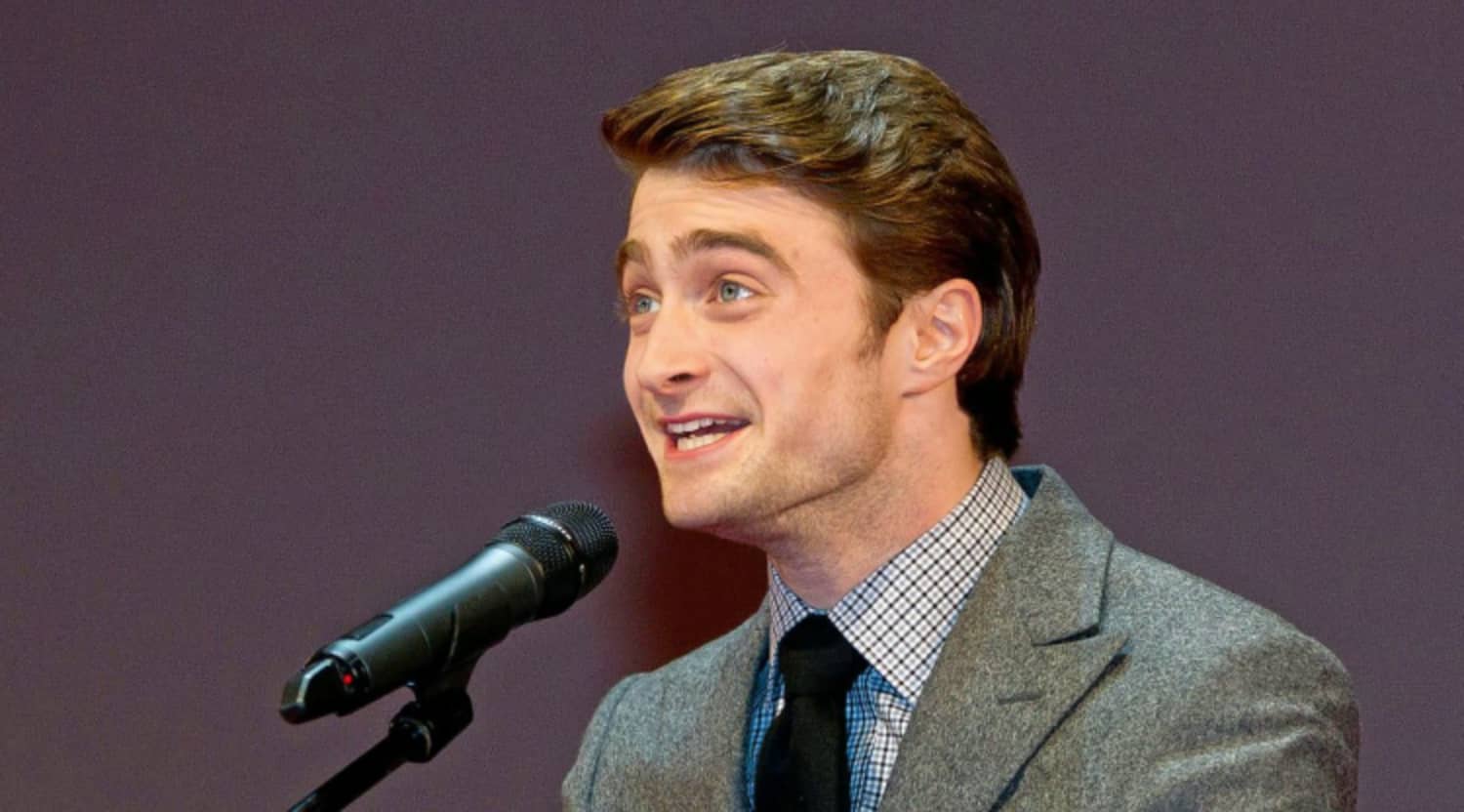 Alamy
Daniel Radcliffe Tickets
Daniel Radcliffe tour dates
Though critics once wondered whether Daniel Radcliffe would ever be able to divorce his name from that of the Harry Potter franchise, Radcliffe has put those concerns to bed with a varied career that spans pursuits not just on the screen but also on the stage. From his early days portraying Harry Potter to his present engagement playing Rosencrantz on the London theatre scene, Radcliffe has explored every nook and cranny of the theatrical world and is always finding new avenues through which to expand his talent and scope. Don't miss your chance to catch him speaking live before audiences in venues around the world on the Daniel Radcliffe tour.
Daniel Radcliffe's background
Raised in London by a literary agent father and a casting agent mother, Daniel Radcliffe voiced his interest in acting very early on and was soon being cast in small film roles. At the age of 10, he was cast as young David Copperfield in the BBC's televised adaptation of the eponymous novel. It was this role that would serve as the conduit for his big break with the Harry Potter films. The director of the early Harry Potter films, Chris Columbus, saw Radcliffe's performance in David Copperfield and felt immediately that this was the actor meant to play the Boy Who Lived. A few auditions later, he had landed the role.
What followed was a whirlwind of eight films spanning more than a decade. Radcliffe and his fellow cast members achieved incredible recognition through their participation in the immensely popular film series, and widespread fan interest in his career has persisted long after the Harry Potter movies concluded their filming.
Radcliffe has also appeared in a number of films outside the Harry Potter franchise, including his debut, The Tailor of Panama (2001), December Boys (2007), Kill Your Darlings (2013), Horns (2014), Victor Frankenstein (2015) and Imperium (2016).
Radcliffe's shift to theatre
As he grew farther from his role in the Harry Potter series, Radcliffe began to feel himself drawn more and more towards the world of live theatre. He famously took on the role of Alan Strang in the Gielgud Theatre's 2007 production of Equus, later continuing the role at the Broadhurst Theatre in 2008 and 2009. Radcliffe also starred as J. Pierrepont Finch in Broadway's production of How to Succeed in Business Without Really Trying at the Al Hirschfeld Theatre. Most recently, Radcliffe has taken on the role of Rosencrantz in The Old Vic's 50th anniversary production of Rosencrantz and Guildenstern Are Dead.
Similar to Daniel Radcliffe
Fans who enjoyed their Daniel Radcliffe tickets may also be interested in the live London productions of Harry Potter and the Cursed Child or Rosencrantz and Guildenstern Are Dead.
Back to Top
Epic events and incredible deals straight to your inbox.