Looking for Dale Watson outside the UK?
Check out one of our international sites.
Take me there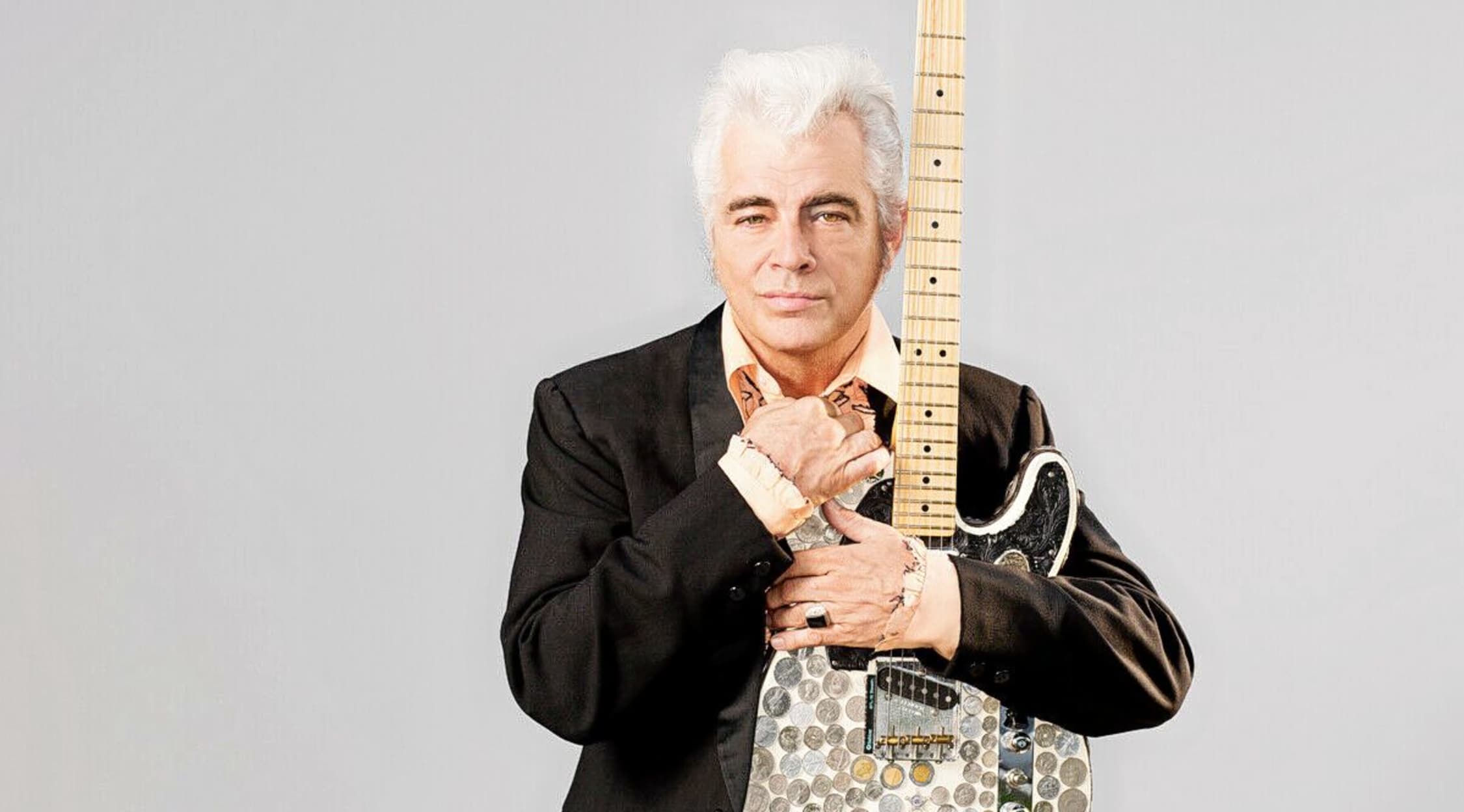 Rovi
Dale Watson Tickets
Dale Watson – The 2016 Tour
Dale Watson's latest tour will take him all over the Southern United States and beyond. He maintains a heavy concert schedule, and he knows how to deliver the best country music show in the nation. He will be blowing the roof off of the Bluebird Theater in Denver, The Continental Club in Austin, Lee's Liquor Lounge in Minneapolis, the Old Town School of Folk Music in Chicago, and countless other venues this season. Whether he is playing in the coziest clubs or the most vibrant open air festivals, Dale Watson is sure to bring a show that you won't soon forget. Get your tickets today!
About Dale Watson
A staunch bastion of traditional Bakersfield country and honky tonk, Dale Watson has established himself as a stubbornly independent, tattooed outsider who only records authentic country music. Of course, he hasn't become a mainstream star, but his catalog has been a favorite of several critics and has won him an intensely loyal fan base.
Watson was born in 1962 in Alabama, but he spent his youth near Houston and grew to consider Texas as his real home state. Both his father and brother had considerable musical skill, and Watson started writing his own material at the age of 12. Two years later, he made his first recording. After finishing high school, he playing in honky tonks and local clubs for seven years. In 1988, he relocated to Los Angeles at the suggestion of Rosie Flores, and he soon signed on with the house band of North Hollywood's now-iconic alt-country music hall, the Palomino Club. In 1990, he cut two singles for Curb, "You Pour It On" and "One Tear at a Time". In 1992, he was included in the third volume of the compilation set A Town South of Bakersfield. Soon afterwards, he relocated to Nashville and worked as a songwriter for the publishing company Gary Morris.
Watson found he did not particularly like commercial country music, and he moved to Austin, Texas in search of a more progressive scene. There, he established the Lone Stars, a backing band. He landed a contract with Hightone Records and issued his album debut in 1995, called Cheatin' Heart Attack. It was met by enormous acclaim for the vibrancy he brought to his old-style performances and material, which included a witty riposte to mainstream country music in "Nashville Rash". He followed up with 1996's Blessed or Damned, and he continued to develop his vintage-style sound on 1997's I Hate These Songs. The next album, The Truckin' Sessions, appeared in 1998 on Koch, and it was entirely devoted to the distinct truck-driving subgenre of country. The album might have been his last. In 2000, his fiancée died in a car accident. Distraught, he tried to drown his sorrows in drugs and booze, and he almost died of an overdose just after Christmas. He ended up committing himself to a mental health facility to recuperate and re-appeared later in 2001 with Every Song I Write is for You, a deeply sorrowful tribute that was released through Koch's new country imprint, Audium. A pair of lower-key albums followed, the 2001 holiday set Christmas in Texas and 2002's Live in London, England. In 2004, with his heart on his sleeve but in possession of a noticeably thicker skin, Watson issued Dreamland.
He was an Austin Music Hall of Fame inductee in 2005, but he didn't play music for most of the year. Instead, he moved to Maryland to spend time with his daughters. Watson was back in Austin playing gigs in 2006. From the Cradle to the Grave, a new full-length, arrived in 2007, along with The Little Darlin' Sessions. Two years later, Hyena Records released The Truckin' Sessions, Vol. 2. The 2014 box set The Truckin' Sessions Trilogy included the first two volumes plus a third disc, which was released as a stand-alone in 2015. 2010 saw the arrival of Carryin' On, which included session players who were active in Watson's beloved mid-century era. With the Lone Stars, his road band, he dropped El Rancho Azul in 2012 on Red House Records. Watson and the Lone Stars delivered another honky tonk Red House album, Call Me Insane, in 2015.
Previous Hits
Dale Watson has a critically acclaimed discography, but his only charted release is 2012's El Rancho Azul. If you've heard Watson here and there throughout his twenty years of touring and recording, then you know what you think about his music. His sound is rooted in old-school, hardcore honky tonk. The artist has stood his ground and has put his heart and soul into writing amazing songs, whether they be barroom ballads, dancefloor stompers, truck-driving tunes, or hard-drinking songs. El Rancho Azul is his second album for the Red House label, a company known well for its records by contemporary singer-songwriters and folk artists, but less so for country music acts. As you might expect, El Rancho Azul is in the vein of Watson's previous efforts, and it's just as good. These 14 tracks are a blend of first-rate electric country with Watson's vocals and Tomkins backed by electric bass, fiddle, upright piano, pedal steel, and a small drum kit. The finest cuts are the drinking songs, especially the Bakersfield swagger of "I Lie When I Drink" and the bluesy honky tonk of "I Drink to Remember", both of which could be Merle Haggard classics. "Give Me More Kisses" boasts more than a hint of rockabilly, and both "Where Do You Want It" and "I Can't Be Satisfied" are outlaw country cuts at their best.
Trivia
A documentary about Dale Watson, Crazy Again, was shown at the 2006 SXSW festival. Directed by Zalman King (who had hoped at one time to cast Watson in a film about country music that was never made), the documentary follows Watson's breakdown after the death of his fiancée.
The Dale Weston Concert Experience
Considered to be one of the most authentic and artistically credible country music artists working today, Dale Watson brings a live experience that combines the vintage sound of the '50s and '60s with fresh and original songwriting. Don't miss out on your chance to hear pure country music in concert with the legendary Dale Watson!
Back to Top
Epic events and incredible deals straight to your inbox.