Looking for D Glove outside the UK?
Check out one of our international sites.
Take me there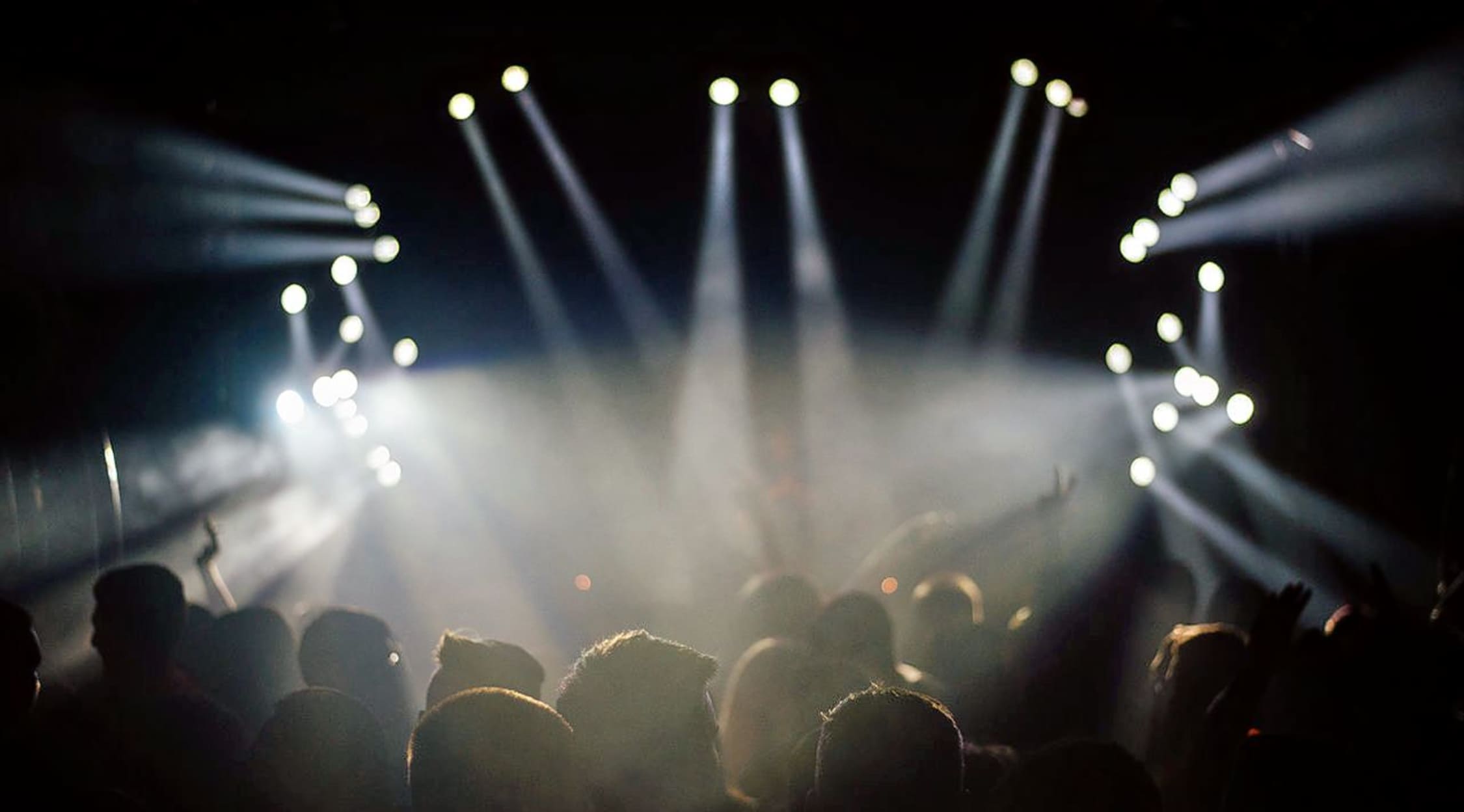 Stocksy
D Glove Tickets
D. Glove Schedule
Calling all hip-hop and rap music fans! The up-and-coming musical sensation D. Glove is coming 'atcha with some fresh beats and smooth moves, and his fans are lining up in droves to check him out live when D. Glove steps on stage to show the world his talents behind the mic. D. Glove has been performing at smaller concert venues for years now, and he continues growing in popularity with every live performance. D. Glove has concert dates popping up across the country, and regardless of venue size this hip-hop star will be selling out seats to his shows with fervor. Fans of the rapper can find select concert dates to attend to watch the budding artist light up the stage with his booming vocals and catchy beats.
D. Glove Trivia
If Darren Glover -- aka D. Glove -- wasn't making music, what would this talented figure be doing? Playing basketball, of course. Nothing complements the hip-hop artist's lifestyle like slinging basketballs into hoops in any number of indoor or outdoor courts, and D. Glove's love of both music and basketball has made him a disciplined and dedicated pursuer of both. D. Glove found music by way of sports, inadvertently, and owes one interest to the other, in a way. Darren Glover first discovered a passion for music while laid up with a knee injury from basketball, and he began dabbling in music production while having extra downtime in his injury recovery. Eventually, one thing led to another, and the music career of D. Glove really took off, leaving the artist to discover his musical talents with shifting focus from the sports world. D. Glove is now a recognized hip-hop artist known for spitting rhymes, although his passion for basketball is still a big part of his life.
D. Glove Background
D. Glove was born Darren Glover in New York City, but has spent most of his life in the Midwest as he relocated to Minnesota with his family at an early age. While he was raised on a hefty diet of sports and basketball, Glover ultimately found the path to music, and began dabbling in music producing while in high school. Discovering his talents for rapping, the artist eventually created his stage name D. Glove and began punching out hip-hop beats. D. Glove released his first solo mixtape First Round Knockout while in college, and thereafter became an underground hip-hop favorite. D. Glove is still amassing a huge following, and he earns fans by the hundreds with every live performance he undertakes. With hit music streaming from his mic, D. Glove is a must-see artist live in concert, and he continues to thrive as an up-and-coming rap superstar.
D. Glove Hit Albums
Fresh-faced rap star D. Glove might still be earning his name in the music industry, but he has already released some singles and albums that have become incredibly popular among hip-hop music fans. Releases like Dare 2 Dream have been huge hits for D. Glove recently, and other tracks like Dreams vs. Reality and We Likes to Party have become well-known anthems for D. Glove as well. This renowned rapper is still crafting hit music, working alongside some of the biggest names in the hip-hop music biz to enhance his repertoire. Releases like the mixtape Dare 2 Dream have taken D. Glove to all new heights in the music industry recently, and he continues making new music with just as much success as ever. With tracks from Dare 2 Dream like "Fly Away" earning street cred from some of the best artists on the local hip-hop scene, D. Glove is on his way to insurmountable success as a rap star.
D. Glove Concert Experience
He might be best known for his solo hits, but rapper and hip-hop superstar D. Glove has also taken to the road with other renowned artists, as well. D. Glove has solidified touring dates with artists like SoulCrate and Macklemore, and gigs with local music heavyweights like DJ SideReeel have made D. Glove an absolute must-see live in concert. Whether he's performing an opening gig for Macklemore or out headlining solo, D. Glove is expected to bring tons of fans to the stage for every live performance. Concertgoers can expect to be out of their seats grooving to the hip-hop melodies of D. Glove with every big show, and concerts in his hometown in Minnesota are constantly packed to capacity with music fans. Whether he's performing in Minnesota or any other state across the U.S., D. Glove knows how to entertain a crowd, and he does so with sparkling appeal while performing all of his biggest hits in front of his ever-growing dedicated fan base. Fans can get ready to see D. Glove live in action at an upcoming tour date!
Back to Top
Epic events and incredible deals straight to your inbox.