Looking for Crystal Bowersox outside the UK?
Check out one of our international sites.
Take me there
Crystal Bowersox tour venues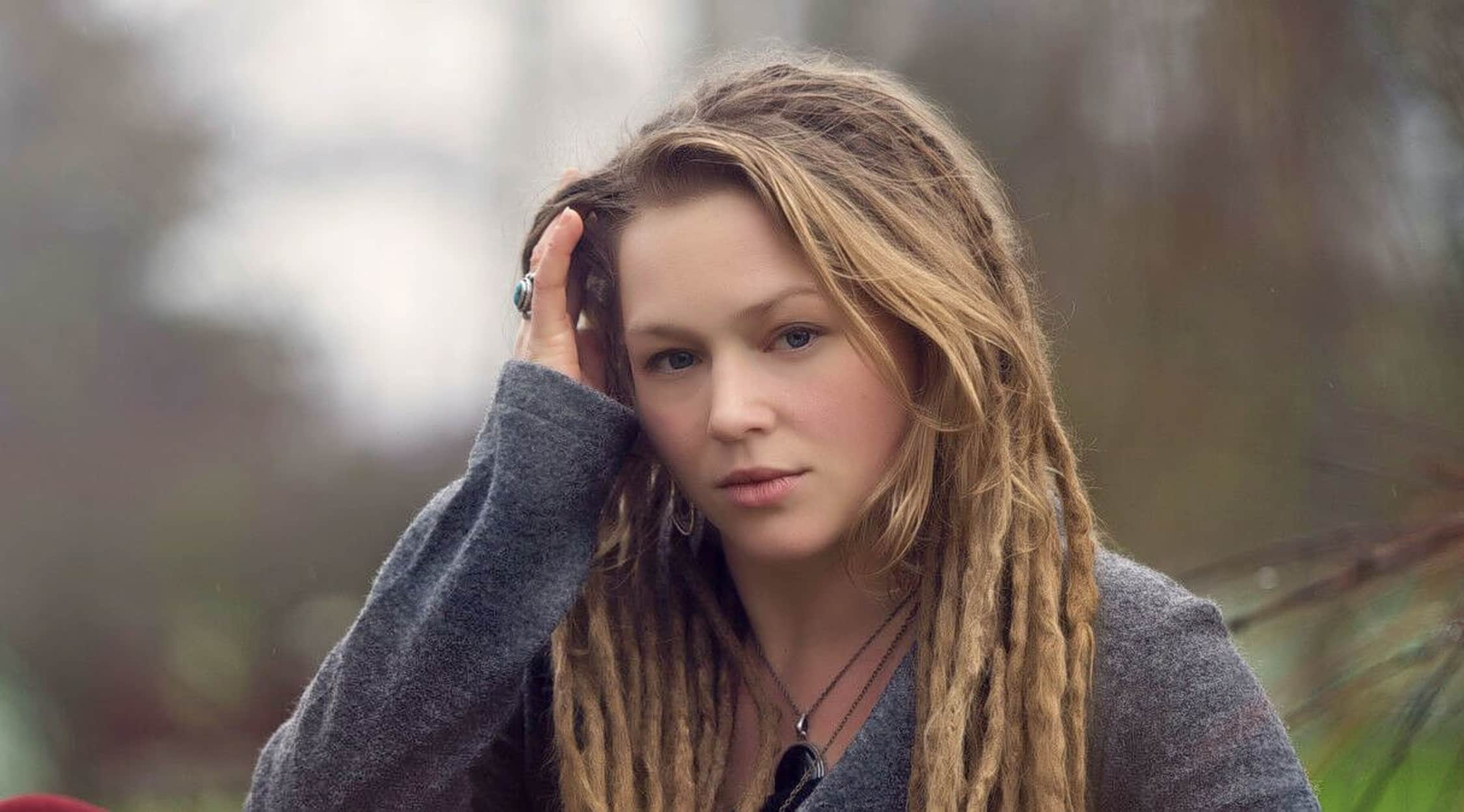 Rovi
Crystal Bowersox Tickets
Crystal Bowersox - The 2015 Tour
Singer songwriter and certified American sweetheart Crystal Bowersox is back, hitting the road for the beginning of a promising 2015 tour that is the ideal way to warm up an icy February. Crystal Bowersox has two special tour events planned for her Winter 2015 tour that will take her across to two of the finest cities the Pacific Coast has to offer, with breathtaking performance in both Napa, CA and Portland, OR. Can't catch Crystal Bowersox as she bestows her musical genius upon the best coast? Stay calm and carry on because Crystal is sure to be adding new and exciting tour dates to her exciting concert schedule in the coming months. Stay up to date on all things Bowersox right here at StubHub - the number one resource for concert tickets on the web.
The Crystal Bowersox 2015 tour is on track to wow and amaze denizens of Oregon and California in what is being hailed as the number one folk rock event of the year so far. First, Crystal will be heading to the beautiful rolling hills of California wine country in Napa, California where she'll be playing the Uptown Theatre in a location that is swift becoming the number one tour spot on the American west coast. Located in the heart of Napa's downtown and just a stone's throw from the Napa river, the Uptown Theatre is the perfect destination to begin a night on the town in one of California's classiest cities. Next, Crystal will be heading to the city that made weird cool as she heads to Portland's Aladdin Theater, a longstanding fixture of Oregon's music scene that has pulled in some of the biggest and brightest artists from the world over. Straddling the Willamette River and pumping Portland's nightlife full of zest, the Aladdin Theatre is the premier concert going venue in all of Portland and a must visit location for a show once in your life.
From prime time on your television to the biggest amphitheatres across the country, Crystal Bowersox has been wowing and amazing audiences across the globe since her ascension to the world music stage in 2010. Her 2015 tour is sure to be her best and most exciting yet, a much anticipated event that has music fans and critics alike abuzz. Don't miss your chance to catch the Crystal Bowersox tour when it chugs through an area near you.
About Crystal Bowersox
Born in raised in the heart of the American Midwest, Crystal spent her youth in Elliston, Ohio, attending various schools and institutions that honed her musical and performance abilities through participation in choir and her time spent in marching band. She would take a liking to the stage from a young age, having built a resume of performance before even becoming a teenager, and by the tender age of seventeen would move to the Windy City in hopes of breaking into the musical mainstream. She would become a frequent performer all across Chicago, from street performances to open mic nights, eventually becoming one of the city's most well established local musicians that had secured the respect all across the city's music scene. Local fame would segue into the city's cultural affairs department sending her to England to perform, her biggest break yet, which would avalanche into a globe trotting music tour that took her across the United States, to Mexico, and eventually across the Atlantic to Turkey.
Crystal's global tour would begin an unstoppable barrage of momentum, with her successfully auditioning for superstar maker television show American Idol. Crystal would be an unstoppable force on the program, endlessly impressing judges and viewers with each night of performances that would see her make it to the final two contestants for the show's finale. Crystal would be one of the most successful female contestants to have advanced so far in the show, but would be just barely edged out of the win as she came second to Lee DeWyze.
After her impressive showing on American Idol, Bowersox would release her debut album and soon branched out into other mediums, including acting. Crystal's nonstop work ethic would see her either in the studio, touring, collaborating with other artists or acting as she continued to raise her profile and transition into a successful music career, with her eventually signing to Shanachie Records for the release of her sophomore album. Today, Crystal keeps up a busy touring schedule, and has returned to television with a performance on Jay Leno's Tonight Show as well as in a Broadway production of Always, Patsy Cline.
Previous Hits
Crystal's big label debut Farmer's Daughter would drop in 2010, a folk rock and country fusion record that would receive glowing review from critics that included positive reviews from Yahoo! Music and a perfect five out of five stars from The New York Times. The album would sail to the #28 position on the Billboard 200, carried by the hit singles "Farmer's Daughter" and "Ridin' with the Radio".
The Bowersox followup would come two years later, with 2012's All That for This showcasing a more mature sound that maintained all of its mainstream appeal. The album would hit #8 on the US Rock charts and featured the classic Crystal single "Dead Weight", which would invade airwaves all across the globe.
Trivia
Crystal has had a very public struggle with diabetes, a struggle which was brought to the fore during her time on American Idol. Despite receiving her diagnosis right around her first Idol audition, Crystal learned to cope with the disease during the entirety of her time on American Idol and now hopes to raise national awareness about diabetes.
The Crystal Bowersox Concert Experience
From start to finish, the Crystal Bowersox concert experience will take your breath away as this fixture of musical Americana walks through an extensive discography of non stop indie folk hits. Whether she's at the biggest amphitheatres or your favorite lounge, every Crystal Bowersox performance is personalized and full of vitality, giving you that acoustic cafe feeling that is the hallmark of any folk musician. Don't miss your chance to catch this American idol live and in the flesh - get your tickets today!
Back to Top
Epic events and incredible deals straight to your inbox.