Looking for Coming Clean London outside the UK?
Check out one of our international sites.
Take me there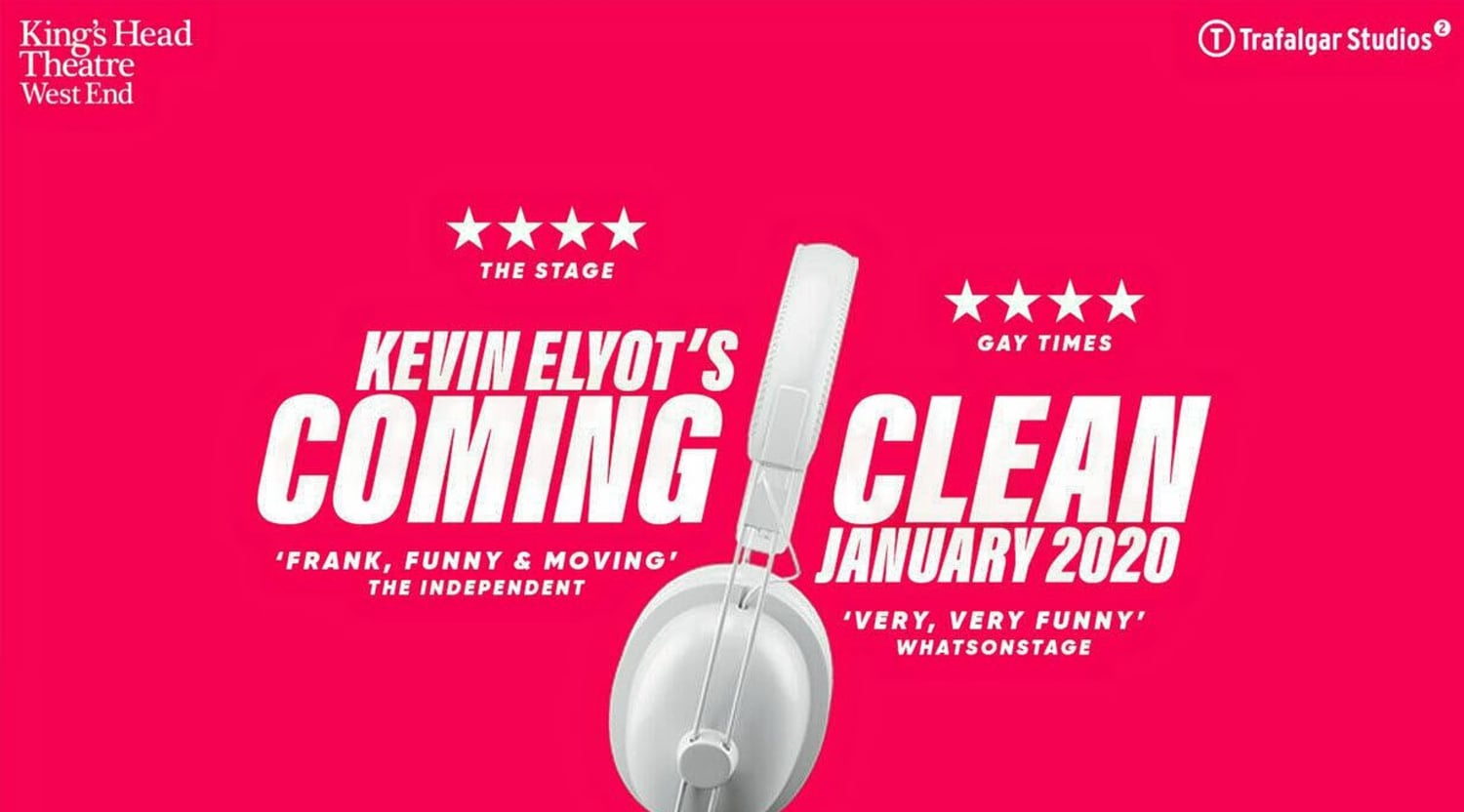 Encore
Coming Clean London Tickets
Coming Clean London at Trafalgar Studios 2
The play Coming Clean enjoys a revival in the UK and affords London audiences an opportunity to catch this emotional, thoughtful and honest look at relationships, specifically gay relationships, and the intersection of monogamy and polygamy, their viability and the impact both have on the lives of a London couple. Coming Clean London tickets are ready now to buy or sell via StubHub.
A perceptive look at modern gay relationships
The issues surrounding sex and relationships can be found at the core of this play as four people grapple with love in their times. First there's Tony and Greg who share a flat in Kentish Town, north of London. Tony is the more emotionally driven of the two and given to periodic fits of melancholy while American-born Greg is educated, sophisticated and well-to-do. As the fifth anniversary of their relationship approaches things take a dramatic turn when a young, handsome Robert becomes their new cleaner. Coming Clean is like The Inheritance, Hot Gay Time Machine and Kinky Boots which also explores alternative lifestyles. The last of the central cast is William, a lothario extraordinaire who derives great pleasure from regaling Tony with all his nightly conquests and escapades. William has the inner heart of a true romantic and it is his friendship with Tony that provides much of the comedic and emotional exchanges in the play leaving Tony and Greg to navigate more weighty matters such as the boundaries of their relationship in light of their infatuation with Robert. Coming Clean London tickets are available now for purchase or sale via StubHub.
Universal themes abound in Coming Clean London
While Coming Clean London is a story centred around the gay community it nevertheless addresses themes that are universal which means that London audiences can easily relate to the characters on stage. The underlying truth is that relationships are difficult in any context and matters of intimacy and loyalty are often the main drivers of whether many succeed or fail. In this particular case, Greg's revelation that he prefers an open relationship upsets the delicate balance that had been previously arranged leaving Tony feeling vulnerable and insecure while the presence of Robert adds petrol to the fire. The questions we are left to ponder is whether the coupling, or indeed any couple can survive the ordeal that results when the rules of the game are changed. Can you truly have an open relationship and retain emotional loyalty? Is there such a thing as love without attachment? Is monogamy waging a losing battle against evolving times? Catch this play, follow the characters and decide for yourself. Coming clean London tickets are available now to buy or sell via StubHub.
Back to Top
Epic events and incredible deals straight to your inbox.