Looking for Circa Survive outside the UK?
Check out one of our international sites.
Take me there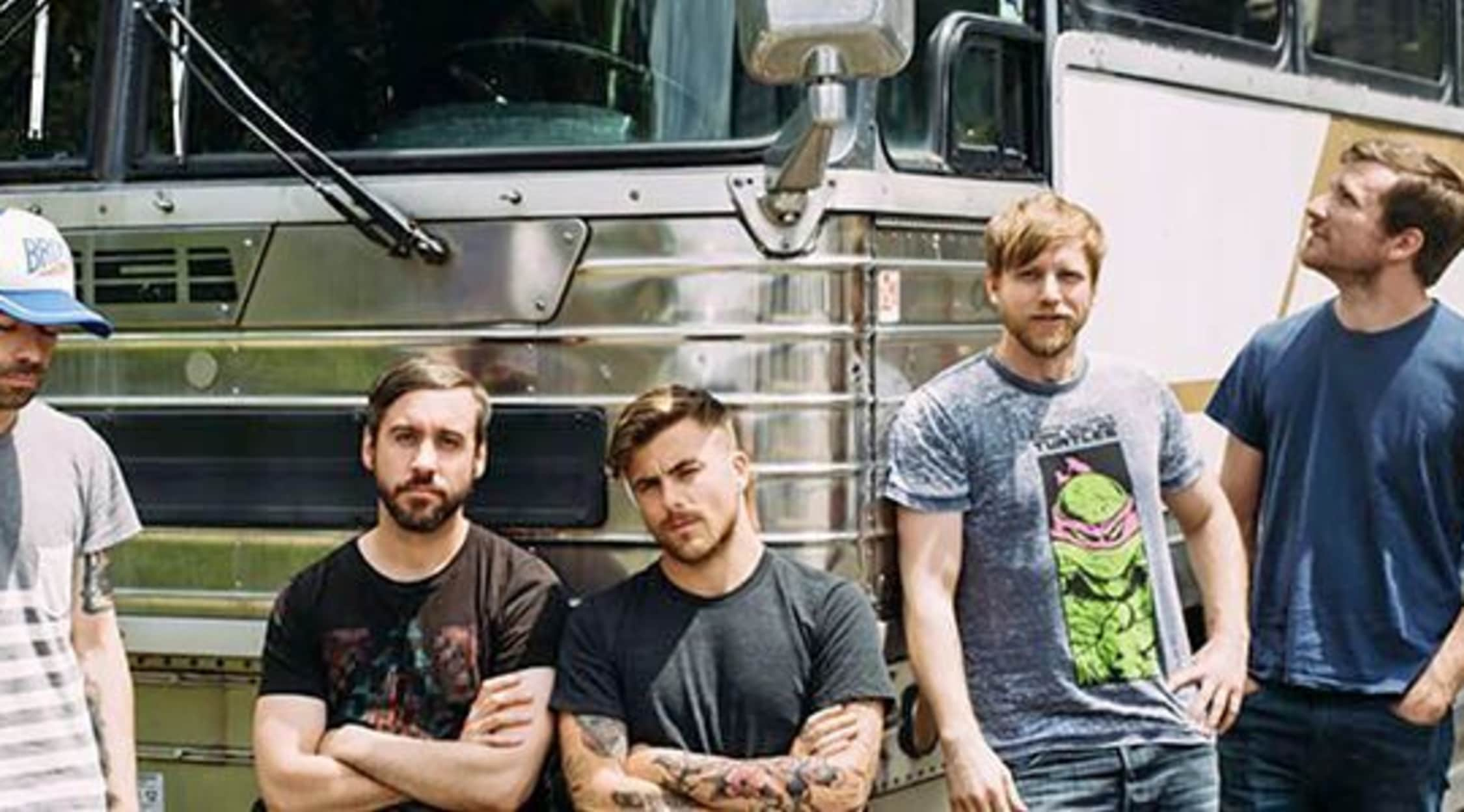 Rovi
Circa Survive Tickets
Circa Survive Tickets
Circa Survive is a progressive rock and indie rock band that formed in 2004 in Doylestown, Pa., near Philadelphia. Anthony Green, the founder, leader, vocalist, guitarist and keyboardist cobbled the group together with former members from Saosin, This Day Forward and Taken, three other bands in which Green was once involved (though Green would return to Saosin in 2014 while still remaining in Circa Survive). The band's other members are lead guitarist, backing vocalist, and keyboardist Colin Frangicetto; rhythm guitarist Brendan Ekstrom; bassist and backing vocalist Nick Beard; and drummer Steve Clifford. Circa Survive released its debut album, Juturna, in 2005, immediately making a splash in the indie music scene when it debuted at No. 183 on the Billboard 200 and quickly sold about 75,000 copies. Circa Survive would go on to release five more studio albums and counting - the highest-charting thus far being 2010's Blue Sky Noise - and tour with bands that included My Chemical Romance, Thrice, Pelican and Bad Religion.
Indie Extraordinaires
After Juturna's release, Circa Survive would release two songs from the album, "Act Appalled" and "in Fear and Faith," to capitalize on the album's success. The group's second album, 2007's On Letting Go, would chart much higher than its predecessors, reaching No. 24 on the Billboard 200 and producing the single "The Difference Between Medicine and Poison Is in the Dose," a song that remains a live favorite to this day. Up to this point, Circa Survive had been influenced by progressive rock and post-hardcore, which was clearly reflected in their sound, but their 2010 album, Blue Sky Noise, would signal a sea change. It was a clean break from Circa Survive's earlier sound and would set the band on a transition into indie rock. The album sold extremely well, reaching No. 11 on the Billboard 200 and leading to three very popular singles, "I Felt Free," "Imaginary Enemy" and "Get Out." The following album, 2012's Violent Waves, was self-released and also charted quite well, peaking at No. 15 on the Billboard 200. The group's next two albums, 2014's Descensus and 2017's The Amulet, would also make respectable showings, charting at Nos. 50 and 26 respectively.
Where can I buy Circa Survive tickets?
StubHub offers great deals on Circa Survive tickets, which you can easily secure via either a desktop or mobile device. Each ticket even comes with a 100% guarantee of authenticity through the FanProtect guarantee.
What are some of Circa Survive's musical influences?
The members of Circa Survive have said that they draw inspiration for their music from genres like post-hardcore, art rock, progressive rock, emo, soft rock, experimental rock and pop, blending them to create their sound. Artists like Nirvana, Paul Simon, dredg, Deftones and Björk have all influenced the group.
What are some events and venues at which Circa Survive have performed live?
Circa Survive played at the Bamboozle Festival in 2005, 2006, 2007, 2008, and 2011; the Vans Warped Tour in 2007; the Kerrang! Tour in 2008; and the Coachella Arts and Music Festival in 2007. The band has played at venues like Isleta Amphitheatre in Albuquerque, N.M.; FivePoint Ampitheatre in Irvine, Calif.; the House of Blues Las Vegas in Las Vegas, Nev.; and the PlayStation Theater in New York, N.Y.
What are some songs in a typical Circa Survive setlist?
"Act Appalled" is a popular opener while "Get Out" often closes the show. In fact, the band likes to yell "get out!" at the audience repeatedly after finishing the song until everyone has left. In between, the audience of a Circa Survive concert can expect to hear songs like "Child of the Desert," "Lustration," "Through the Desert Alone," "In Fear and Faith" and "The Difference Between Medicine and Poison Is in the Dose."
How long is the typical Circa Survive live performance?
A normal Circa Survive setlist during recent tours consisted of about 9 or 10 songs, so the typical show is roughly an hour long. However, the band put on many concerts in the past that were about twice as long with twice as many songs and could easily do so again.
What are some other artists who are similar to Circa Survive?
Bands that are similar to Circa Survive include Anthony Green's other band, Saosin, as well as acts like Dance Gavin Dance, Thrice, Coheed and Cambria, The Used, The Fall of Troy, Sleeping With Sirens and Atreyu. Fans of Circa Survive may also appreciate Anthony Green's solo work.
Back to Top
Epic events and incredible deals straight to your inbox.